~SnoProUSA~
presents
POLARIS WEST: POLARIS RACE SLEDS HEAD EAST!
The 1973 POLARIS TX STARFIRE 800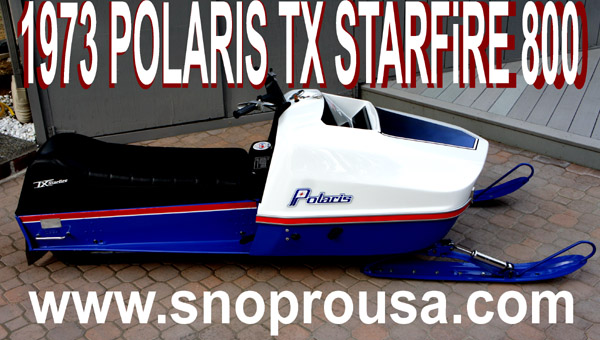 1973 POLARIS TX STARFIRE 800
For a limited time Polaris introduced a big bore kit that would
upgrade your 650cc engine to 800cc's. A rare engine to find.
Factory racers were the first to utilize the kit.
In 1973 Polaris Factory Racer and living legend Bob Eastman won the
1973 World Championship Title at Eagle River's Derby Track with an 800cc engine in his Starfire.
Doug Hayes last October informed me that he and his brother Stan Hayes also used the
the same 800cc Starfire Big Bore Engine in their sled to compete in the Soo I-500 in the early 1970's.
This was the beginning of Legendary Championship Sleds from Polaris.
Hear it, Feel it, E x p e r i e n c e IT.

Back in the day this is what made it around the oval
and not only won, but intimidated the rest of the industry
and
took the checkered flag !
Bob Eastman ~ 1973 Eagle River World Championship Winner
It was all about the RED WHITE & BLUE and the EXCELLENCE.
November 2015 SnoProUSA met up with one of our favorite Polaris Brothers
Jim Smith from Oregon at the Winter Knights Show in Spokane, Washington.
We started talking about Polaris sleds. . . . imagine that.
During the conversation the 1973 800cc engine came up.
Jim casually said "oh yeah I have one".
The conversation continued and Jim explained that when he started rebuilding the engine
he had purchased a 650cc kit, however when he went to assemble it, the parts were too small.
Jim measured the bore in the jugs and his math came up to 800cc.
I explained to Jim that "in the event he ever wants to part with this sled,I have found
the perfect home for it in Roseau, Minnesota." Jim decided that it was time
and made this rare opportunity available to it's new owners.
I have been around alot of 1973 Polaris TX Starfires with all engine sizes.
Originals, modified originals, restored orginals and over-the-top custom versions.
It is especially exiting to publish an article about this special sled and it's special destination.
This is one of the finest back to original restorations I have seen and photographed,
and most of all, it runs on the snow just as great as it looks.
Jim Smith hot lapped this very sled around the track at the Vintage Races in
West Yellowstone, Montana and showed everyone how it is and done in March of 2013.
---
VIDEOS CLICK EACH :
1. POLARIS WEST
2. POLARIS WEST
3. POLARIS WEST
4. POLARIS WEST
5. POLARIS WEST
6. POLARIS WEST
---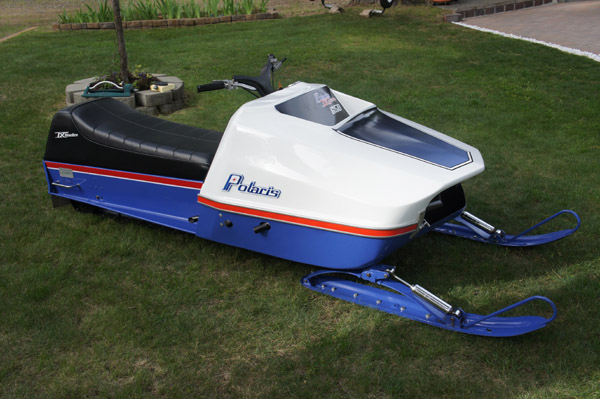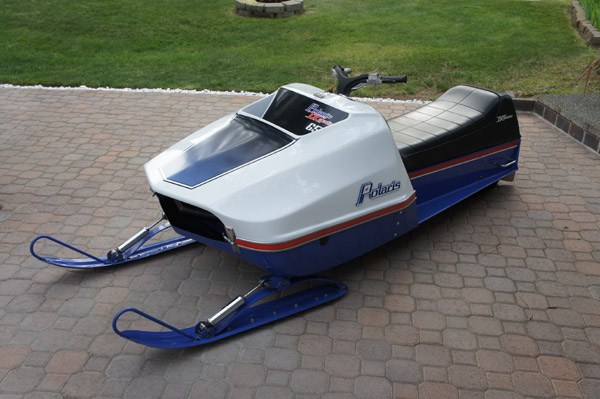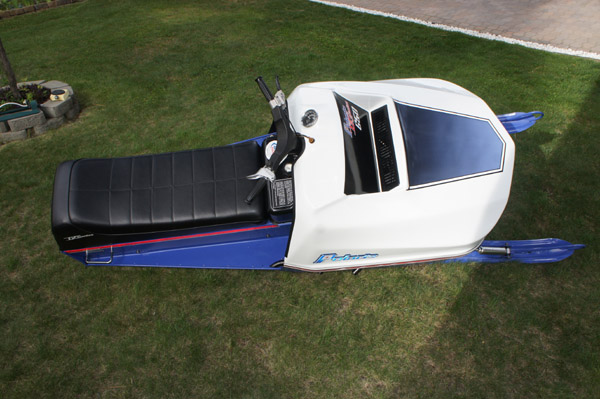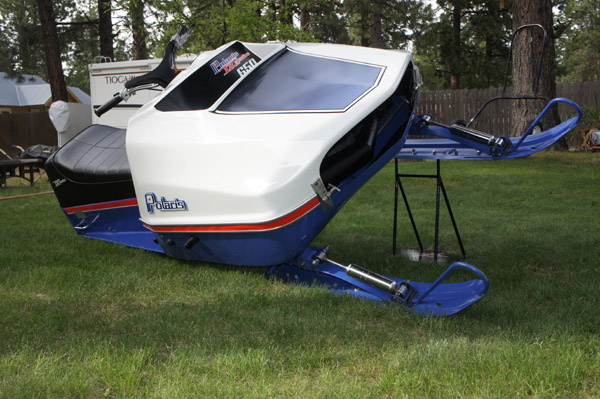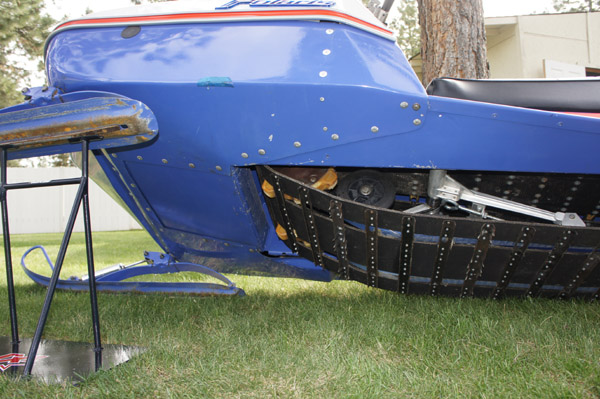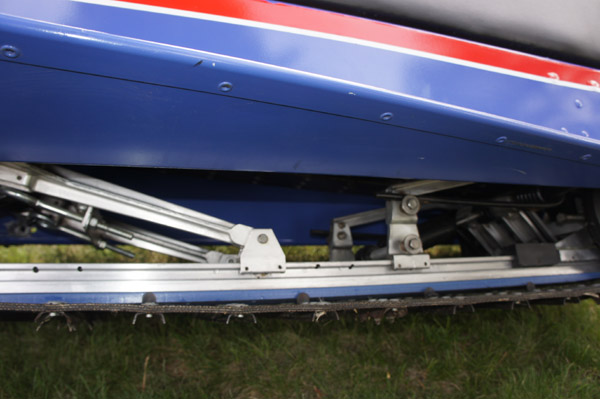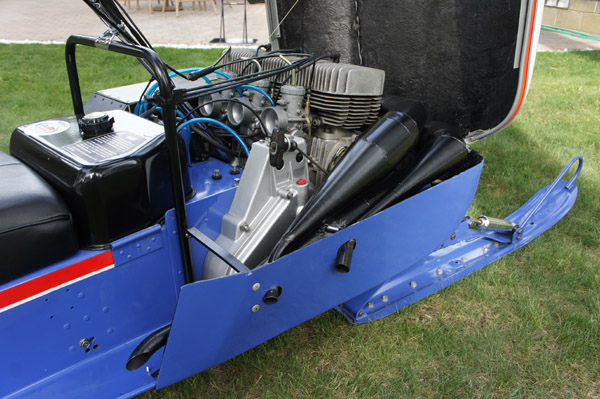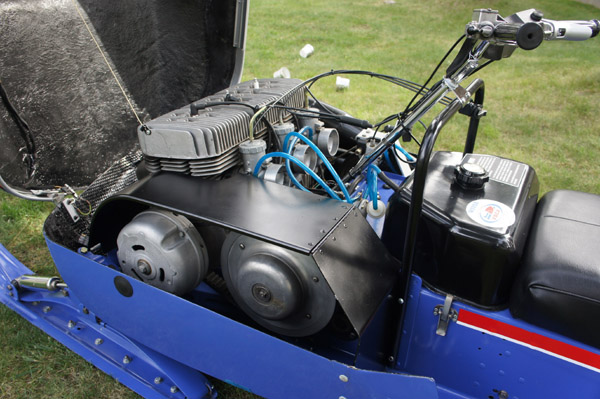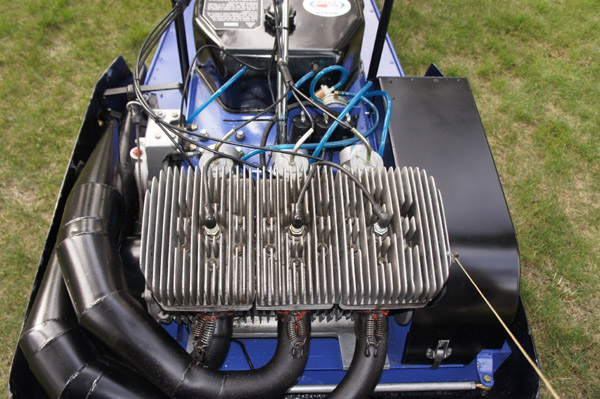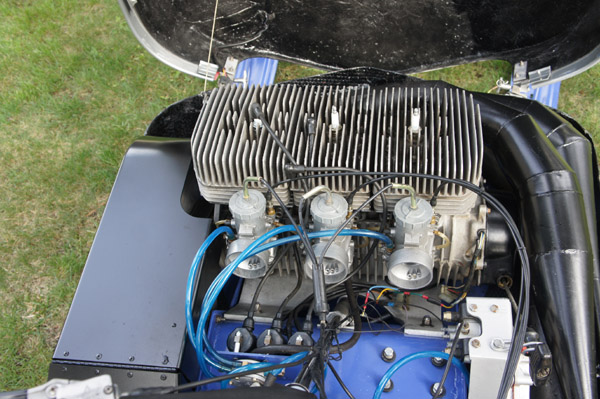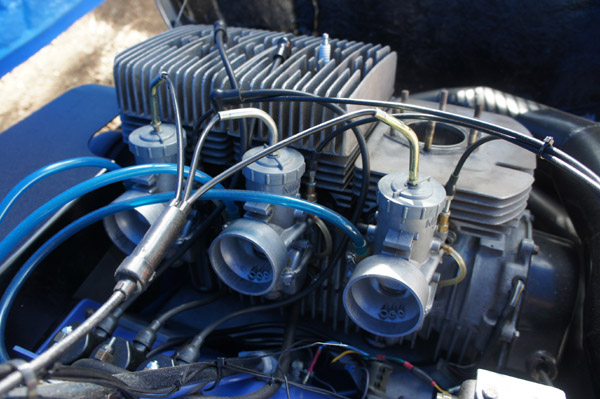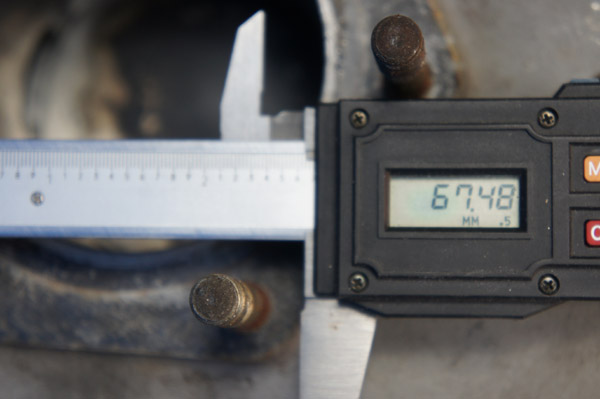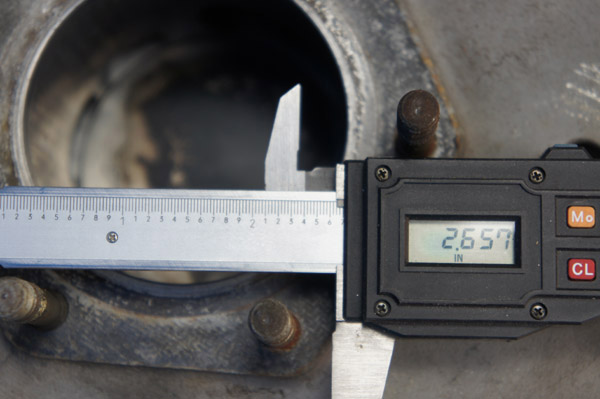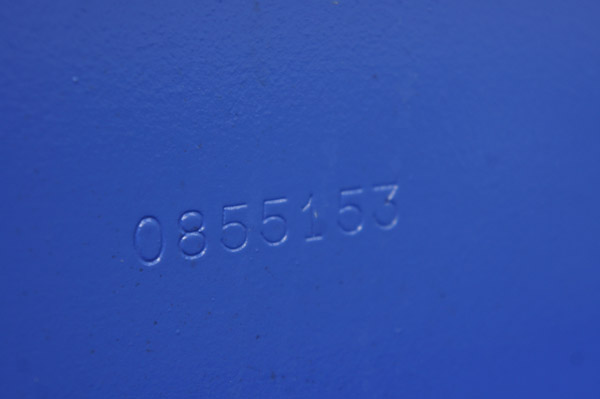 ---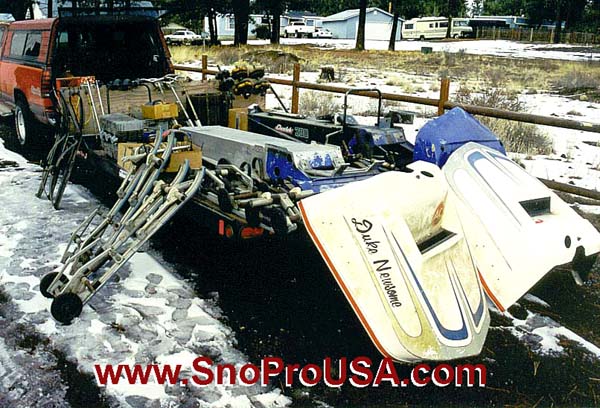 Here is how the TX Starfire 800 above looked prior
to Jim's restoration back in 2001 when he bought it.
---