---
1977 Polaris TX 340
Restoration / Conversion
1977 TX-L 340 SNO PRO
---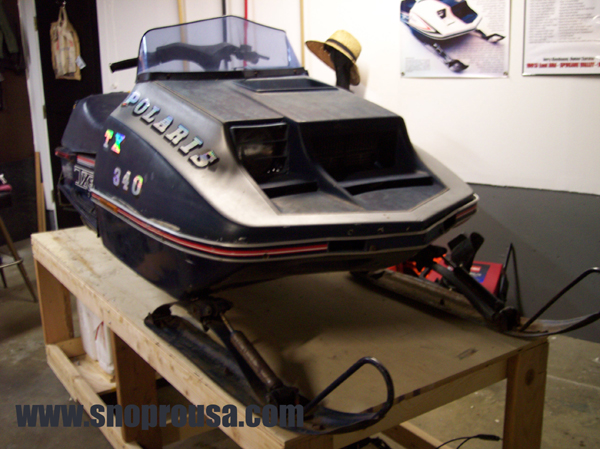 The 1977 Polaris TX 340
Crazy Paint make over with 1970's finest Rainbow stickers.

I chased this sled for two years. 2008-2010
When the owner that described it to me finally let me see it, I recognized it right off
from winter of 1984/85. I never forgot this paint job over the gel coat.....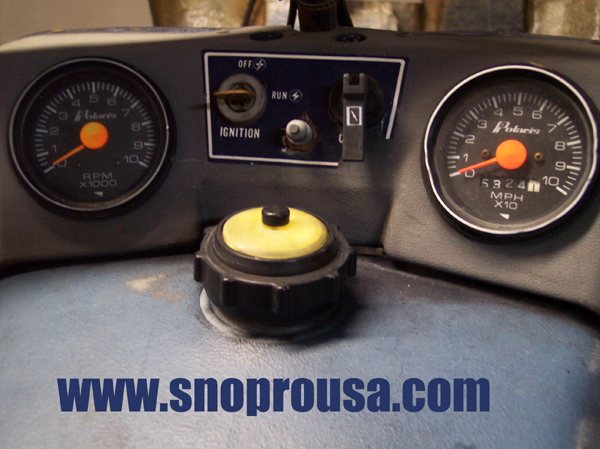 5324 miles onit and still running.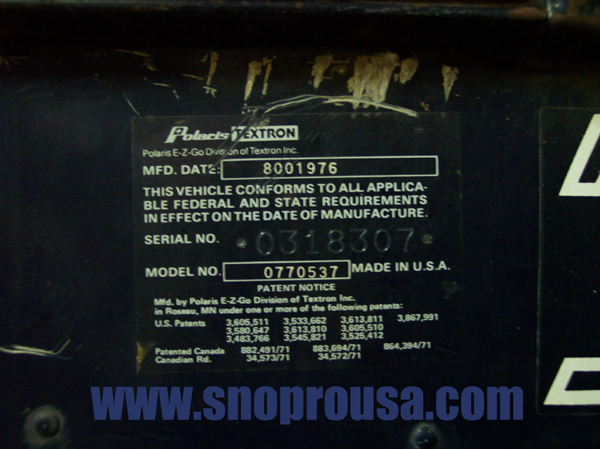 The 1977 Polaris TX 340..... The year of the TXL Debut !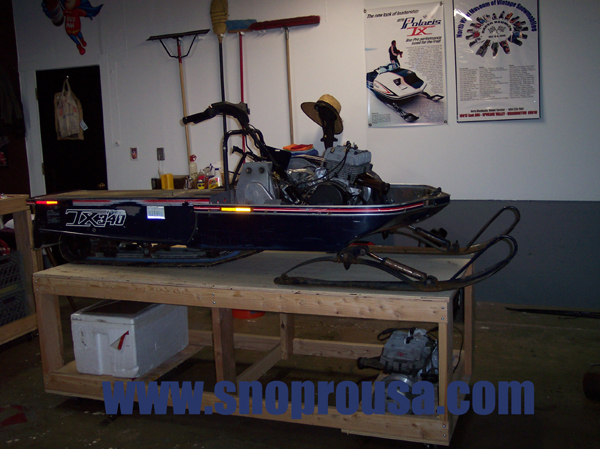 Disassembly Begins !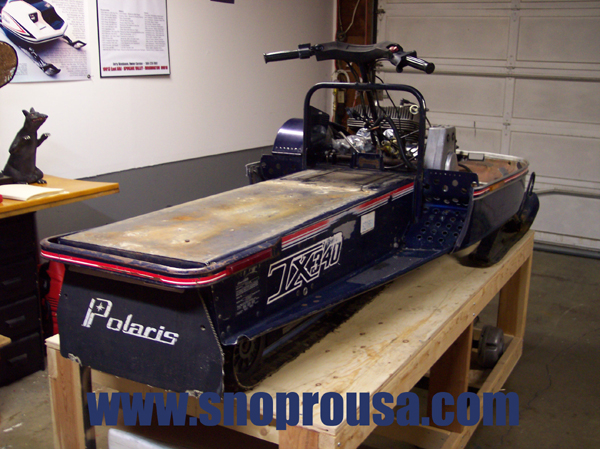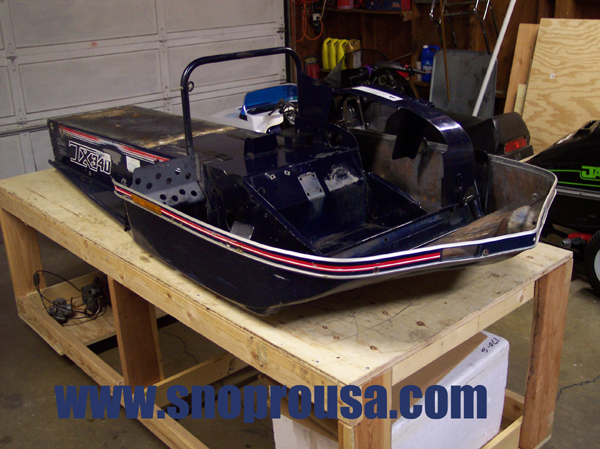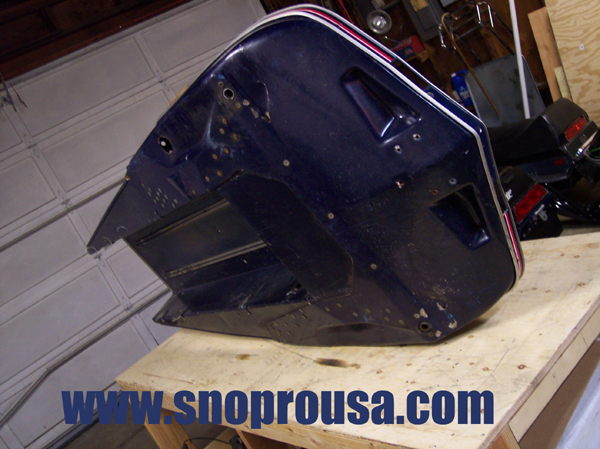 Drilling Rivits !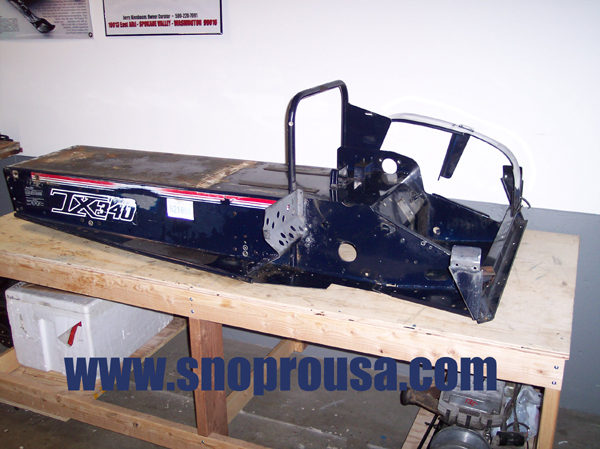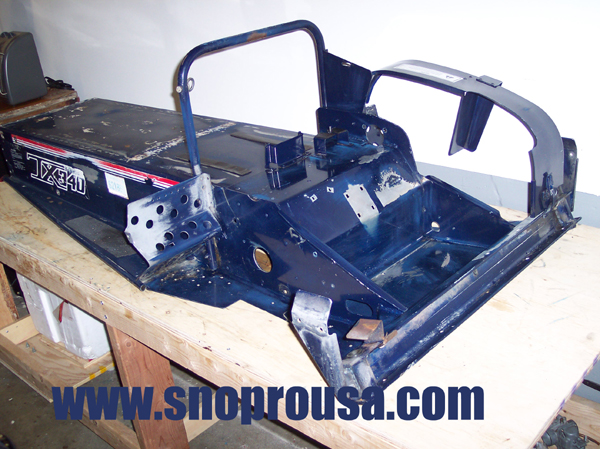 Strip It Off !
---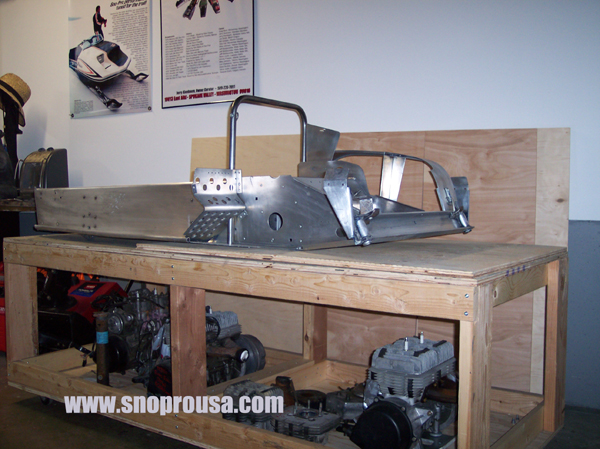 This is looking fresh....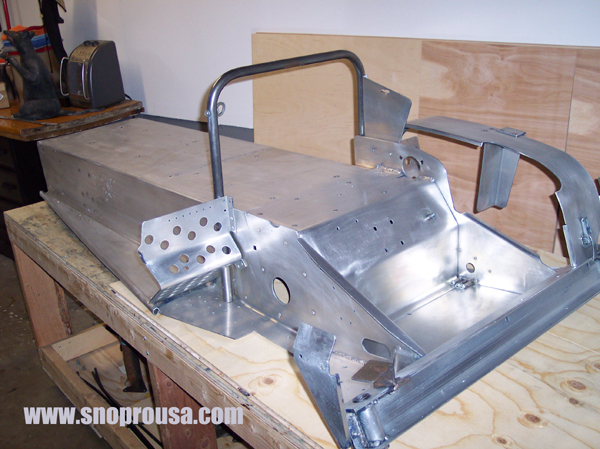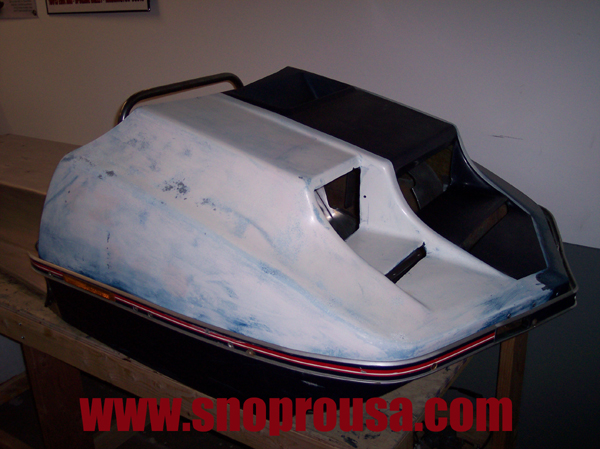 Strip Back to Gel Coat and the rear of the hood was cut "SnoPro" Style.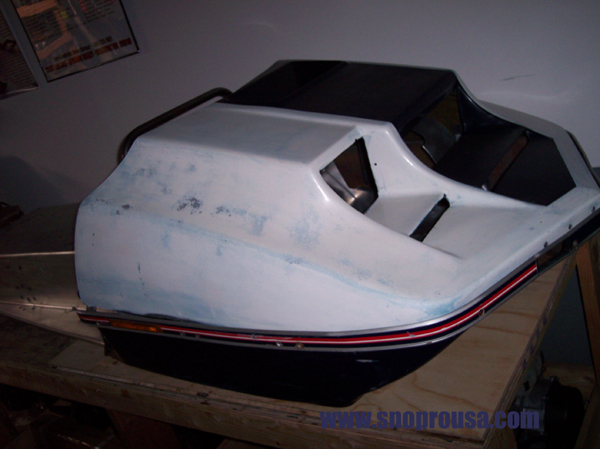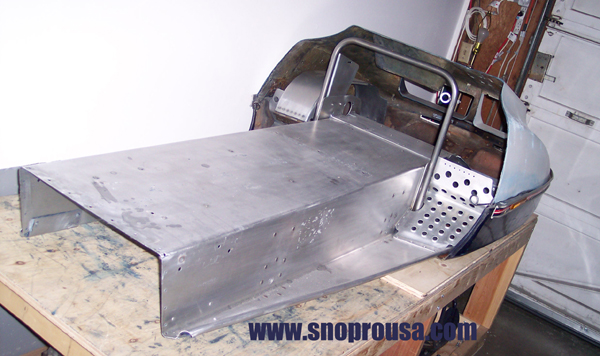 Time to Cut the Rear of the Chassis and fit the RXL Enclosure.

---

Looks pretty good with the RXL seat and the new Sno Pro USA Fuel Tank.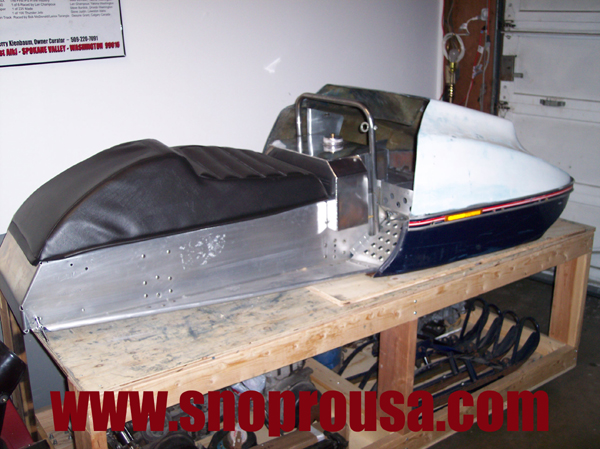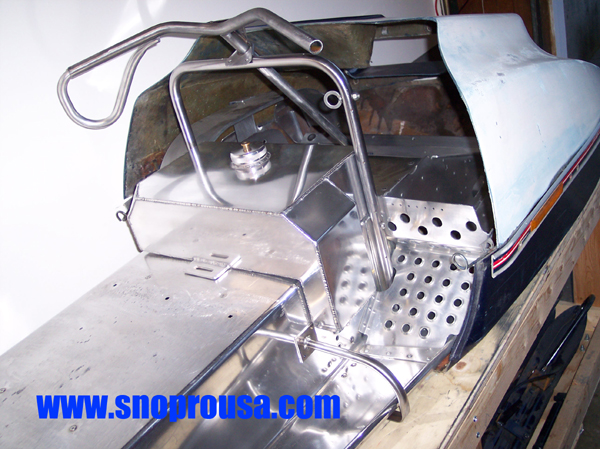 H-Bar Loop !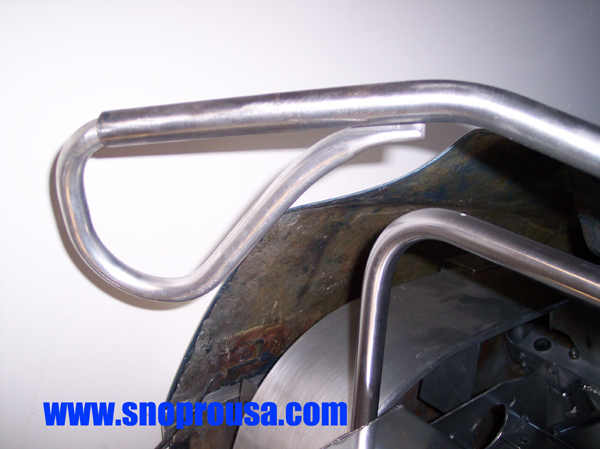 Did I mention Aluminum Loop.... 1976 Starfire Loop - Light Weight.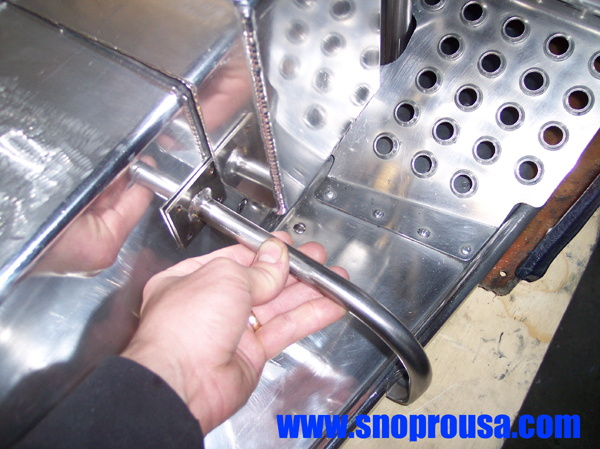 Starfire Stirrup.....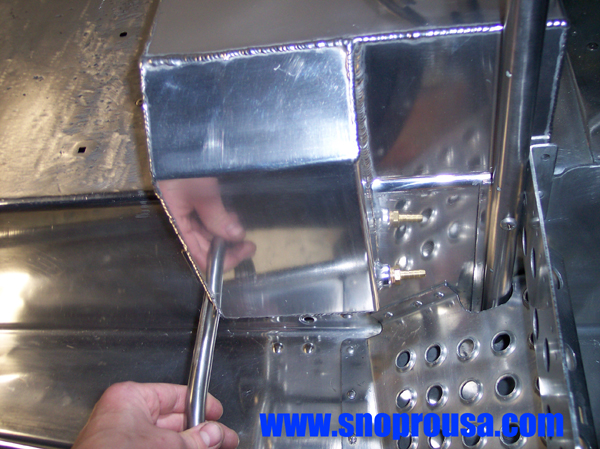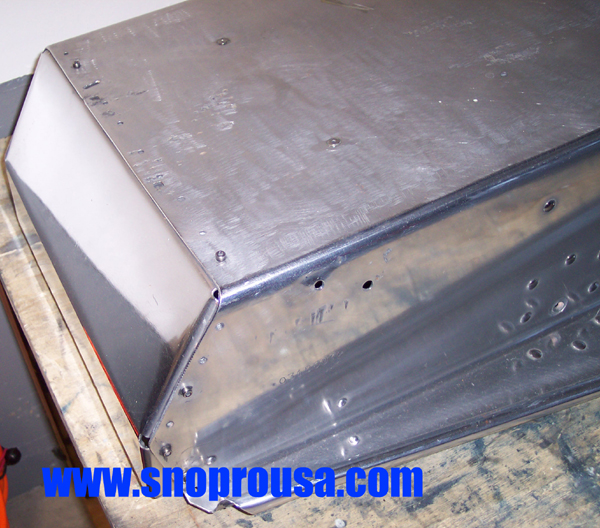 The Rear Enclosure. RXL Clone Enclosure.

Starting from Scratch the sled is coming back to life with four different fabricated
'Ice Oval SnoPro parts.
---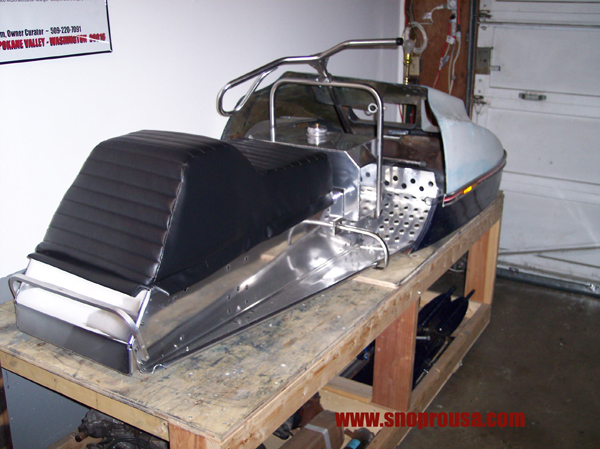 Seat proto-type #1 - 1975-1976 Jim bernat Era Seat.
This was a mach up with no pipe on the seam.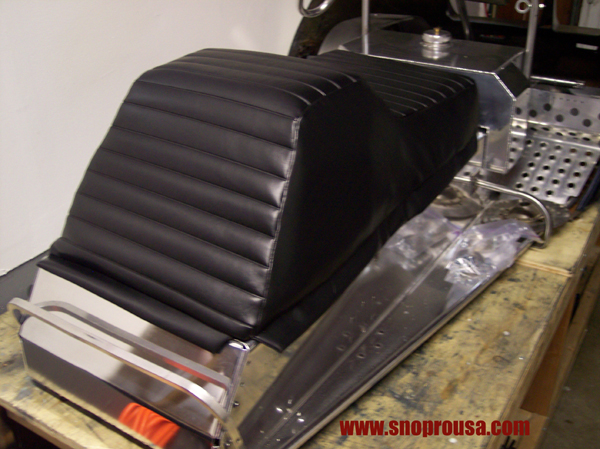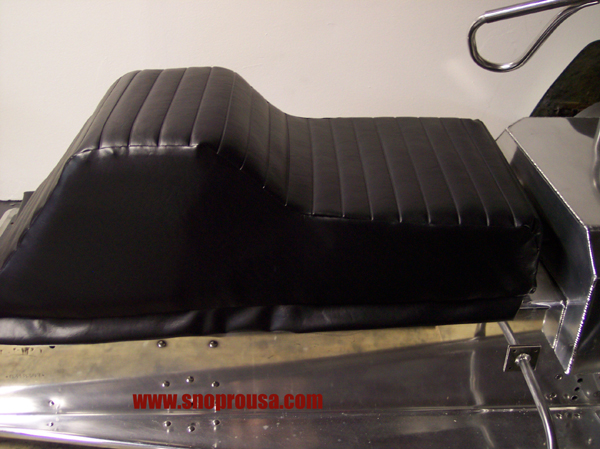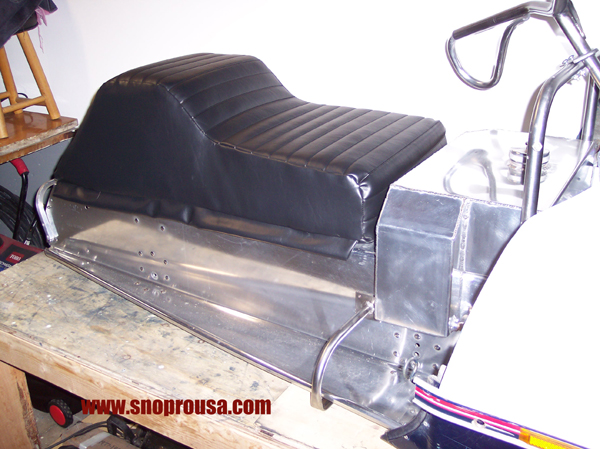 ---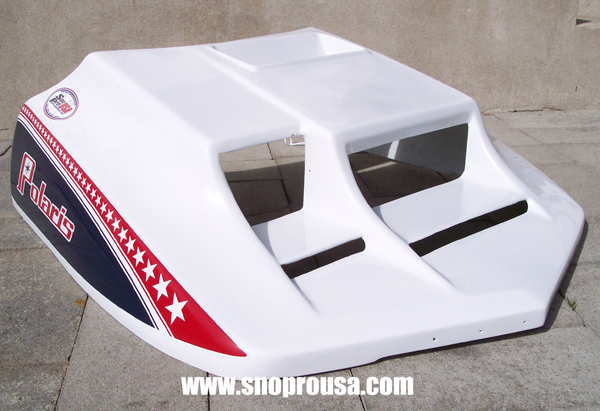 1977 TX-L Hood Restored with Fresh Decals.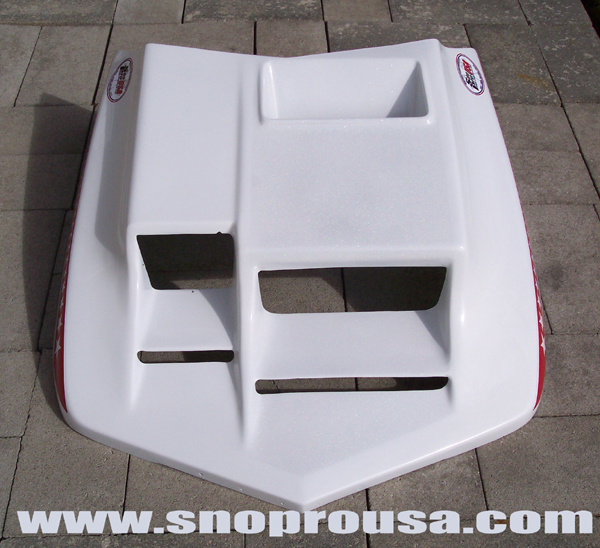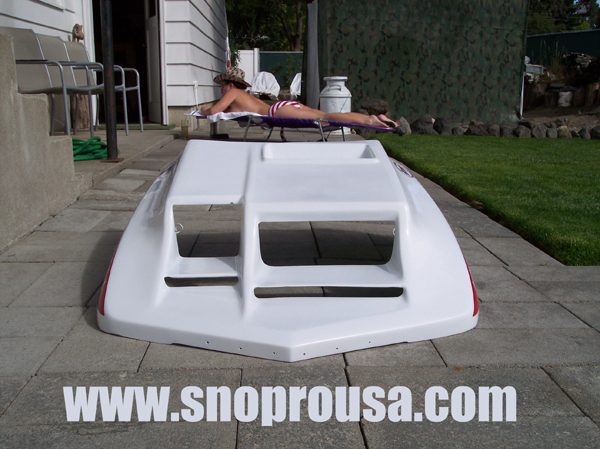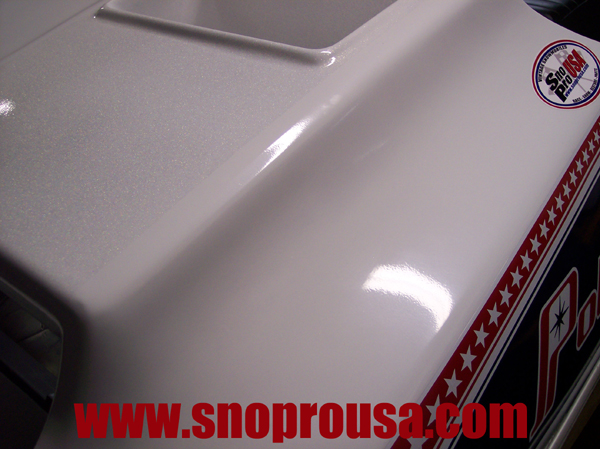 The spot that is usally BLUE on the hood was painted over the white with
Clear Coat & RAINBOW Flakes.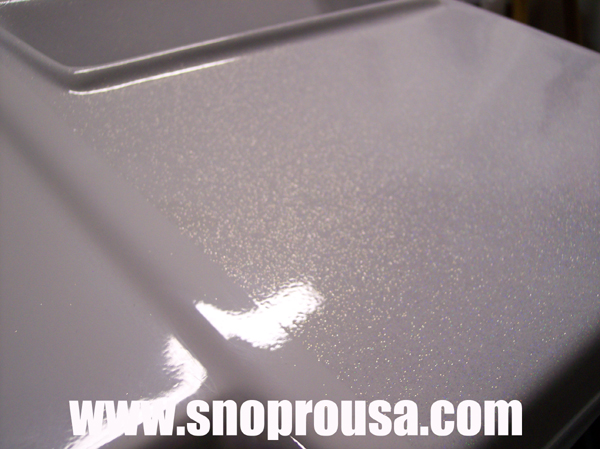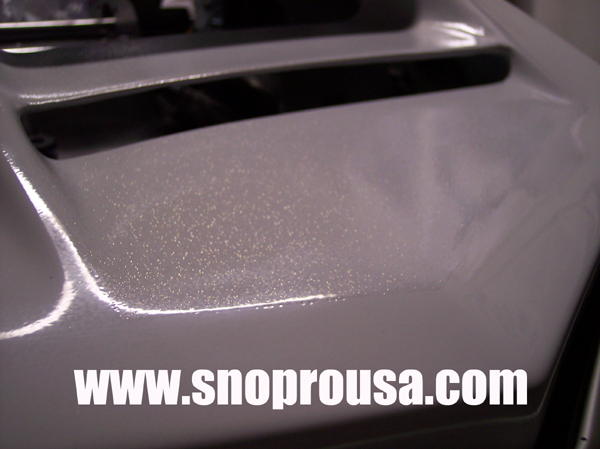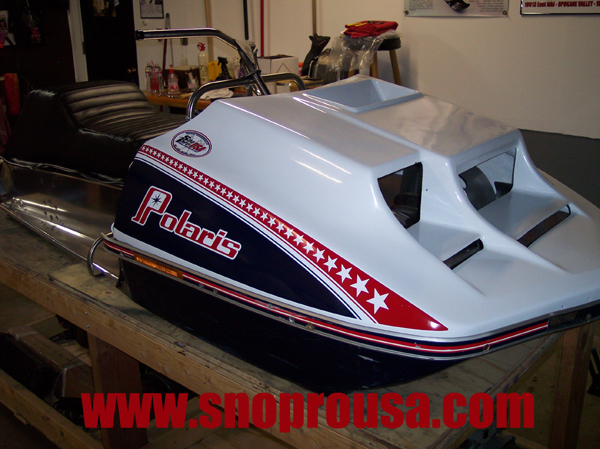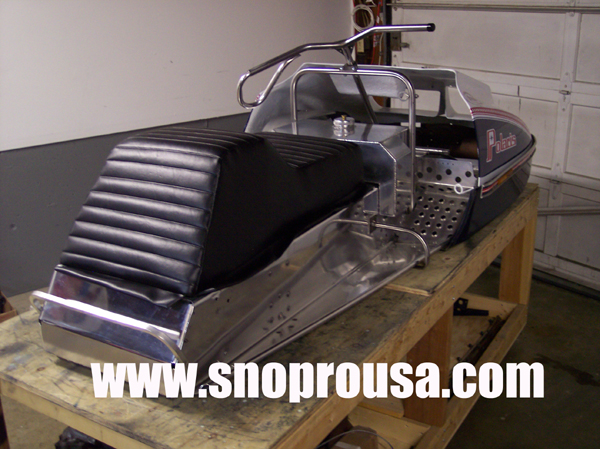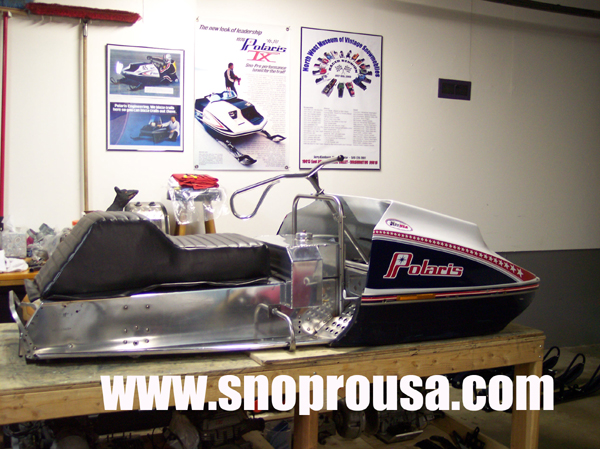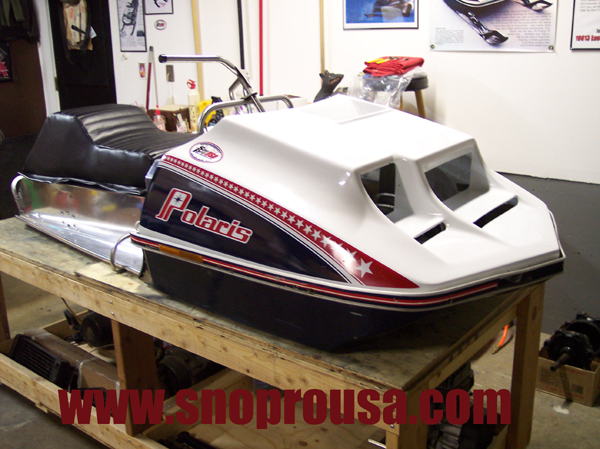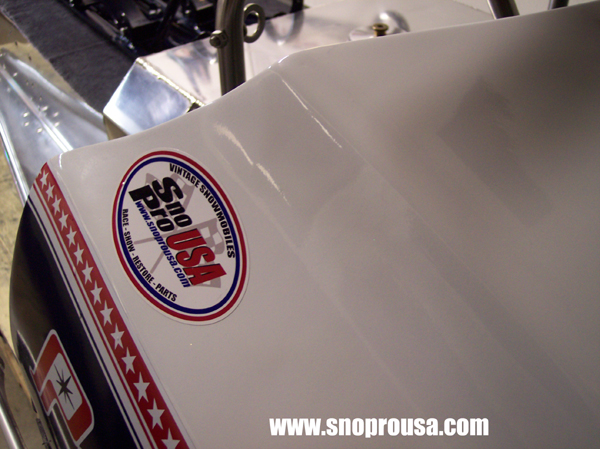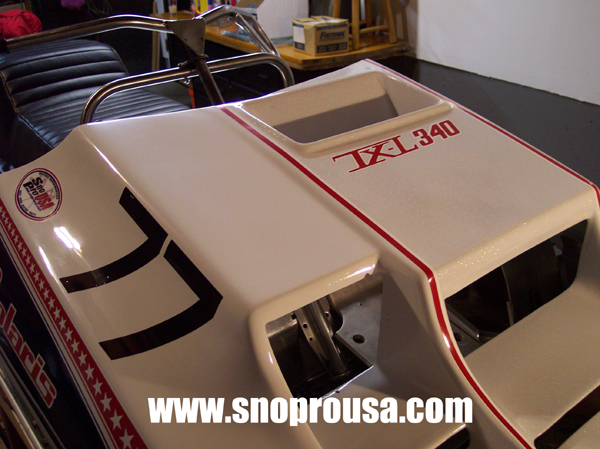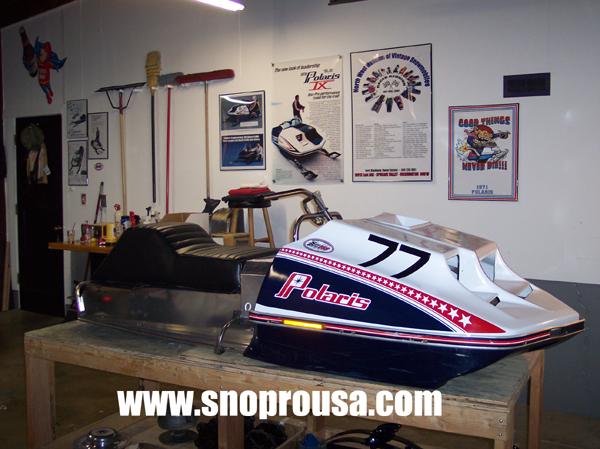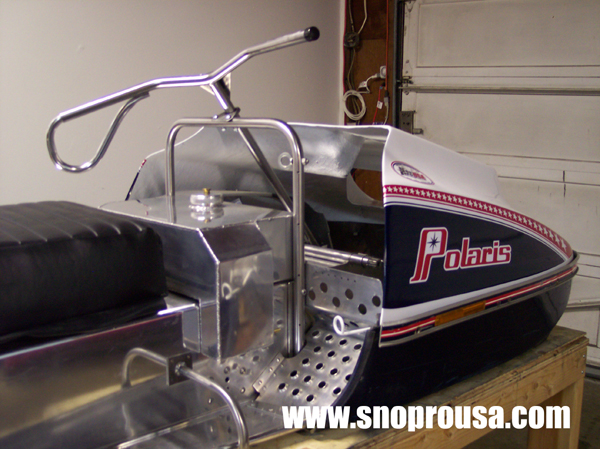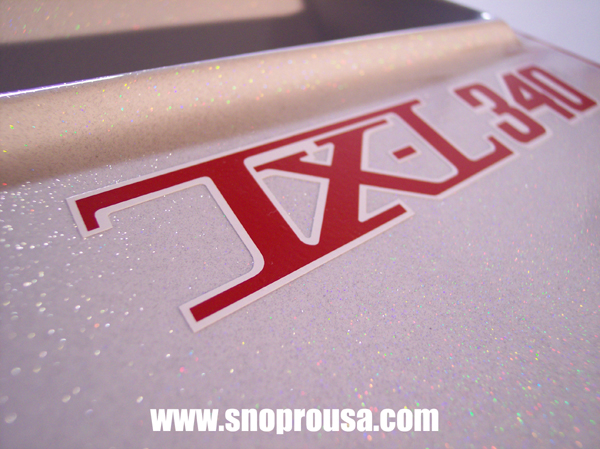 ---

Polished Chain Case and 2ndary Clutch.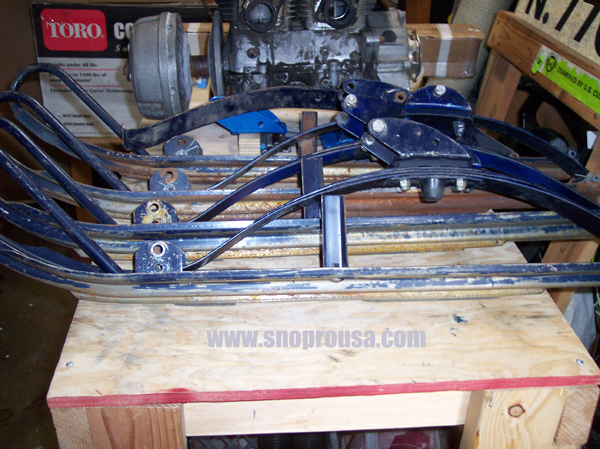 Original 1976 Polaris Starfire Racing Skis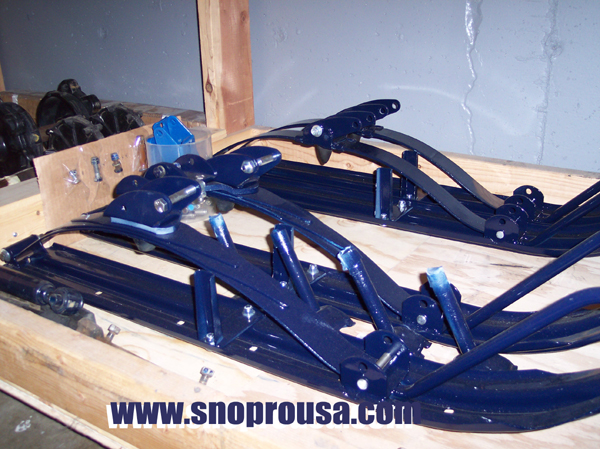 Now Fresh Again with TRUE PURE POLARIS BLUE - Epoxy Enamel !

---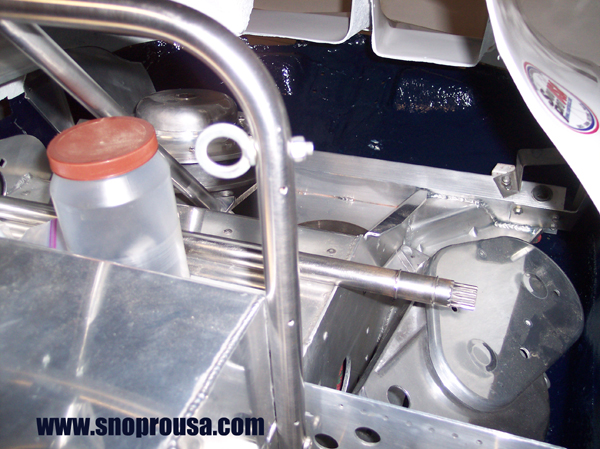 The Belly Pan - Restored to PURE POLARIS BLUE !

Blue Paint.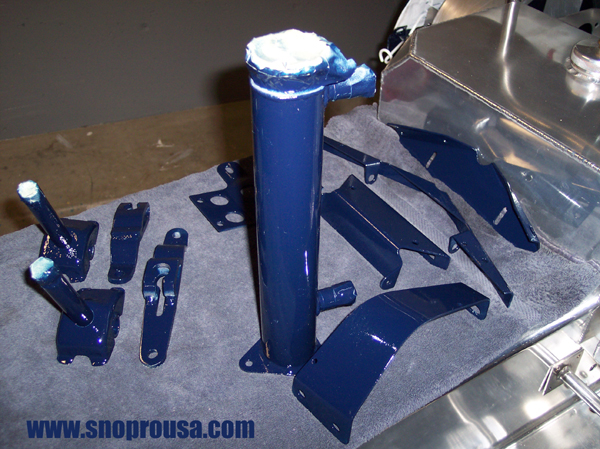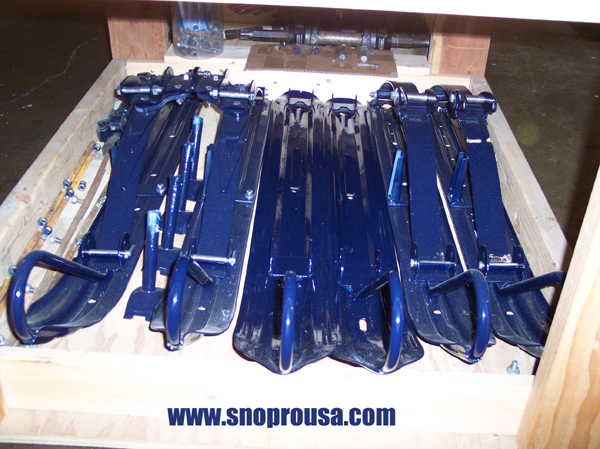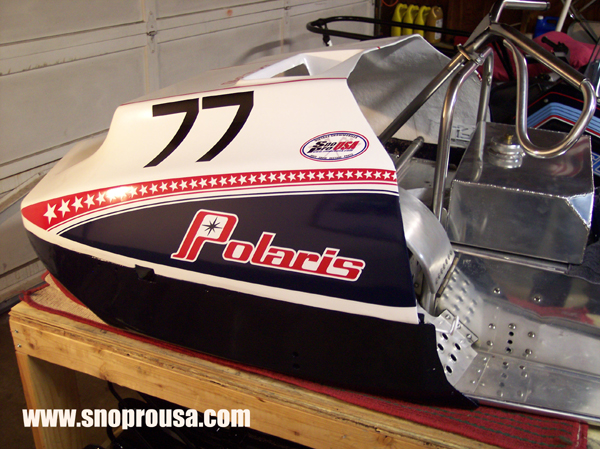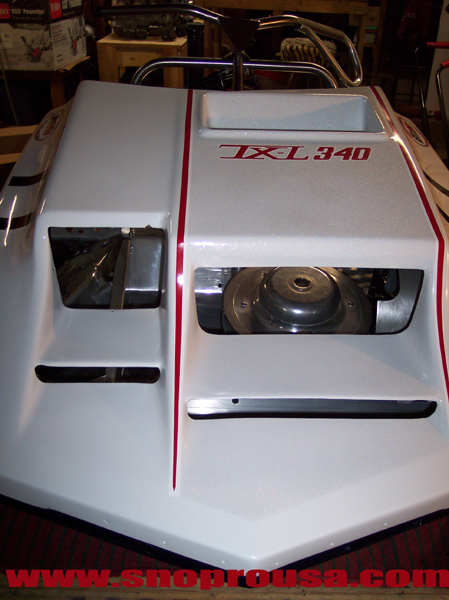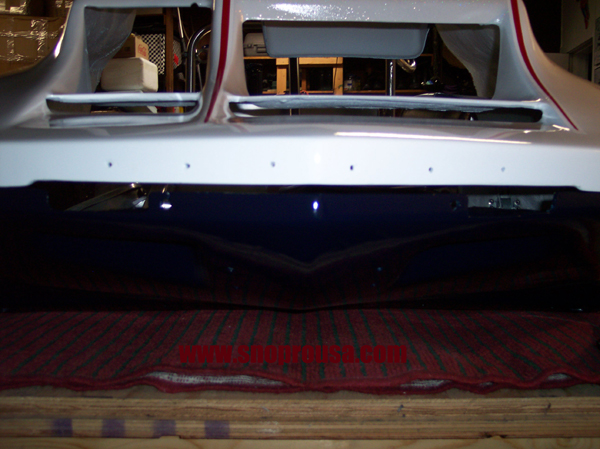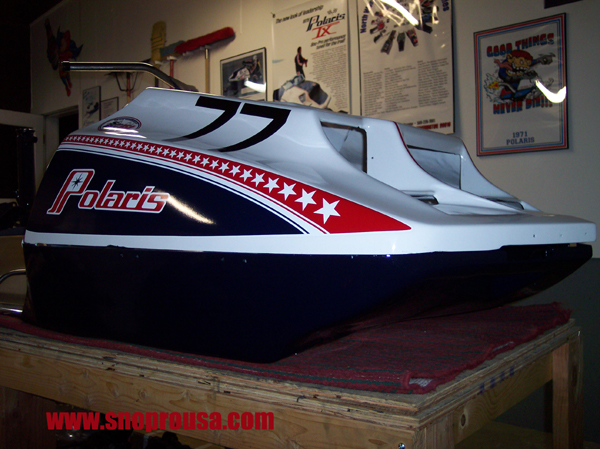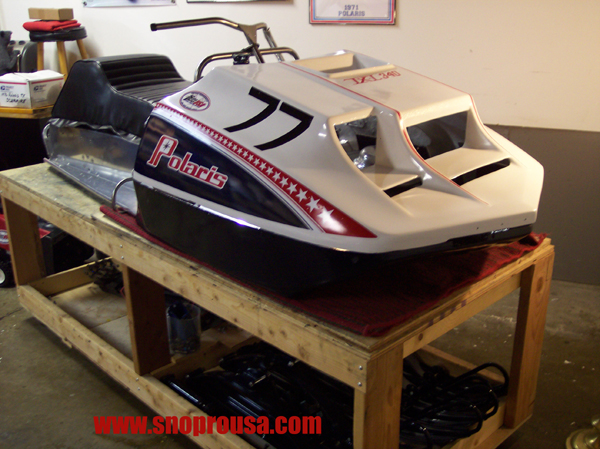 Seat #2 with piping is now on the sled.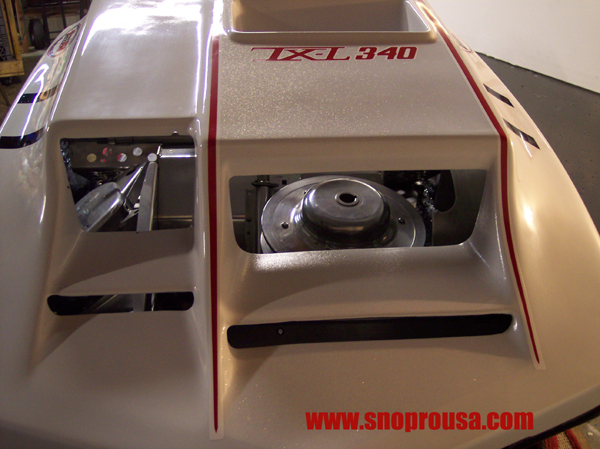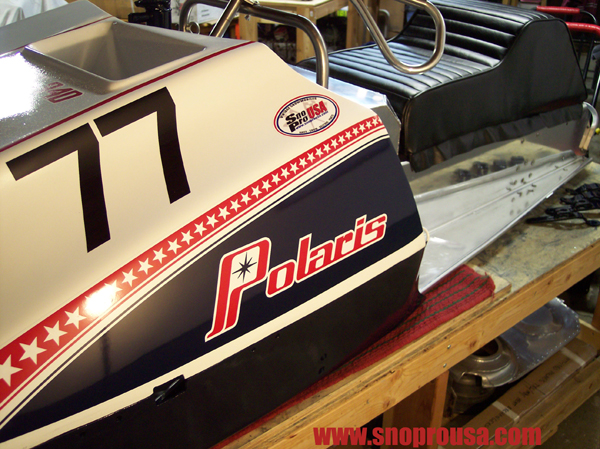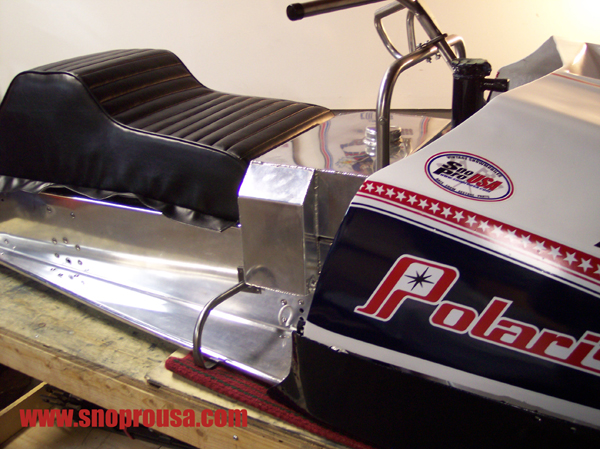 Seat proto-type #2 - 1975-1976 Jim Bernat era Seat.
This is the Seat.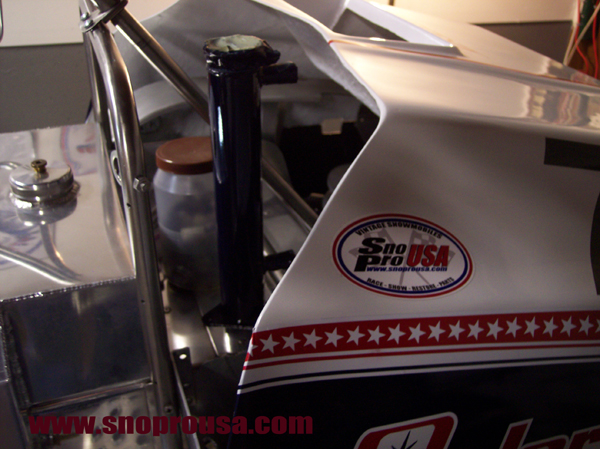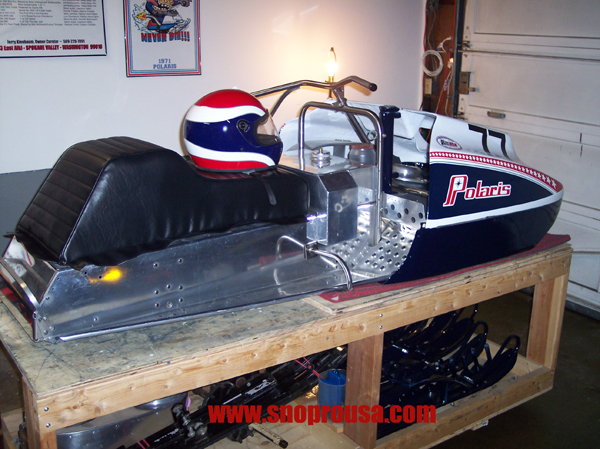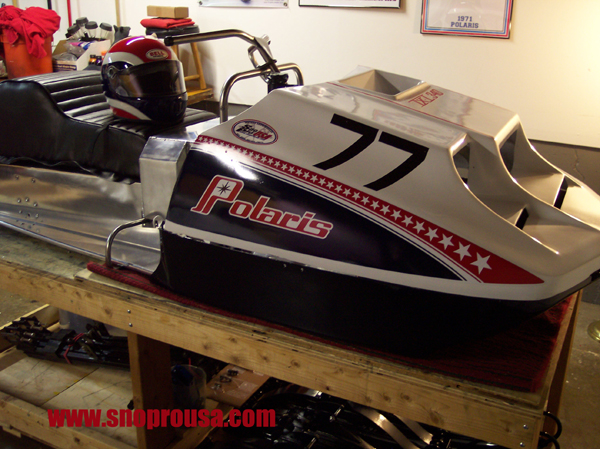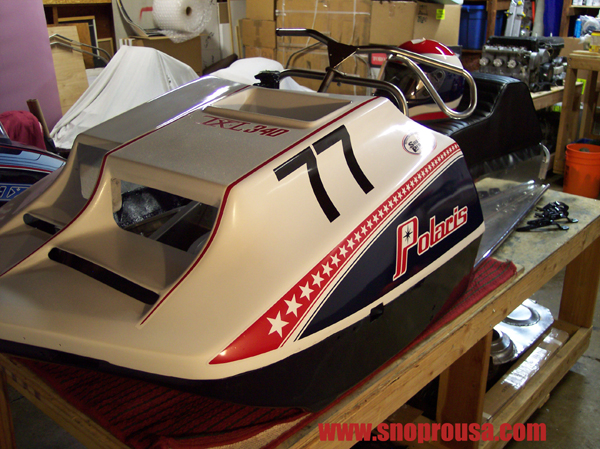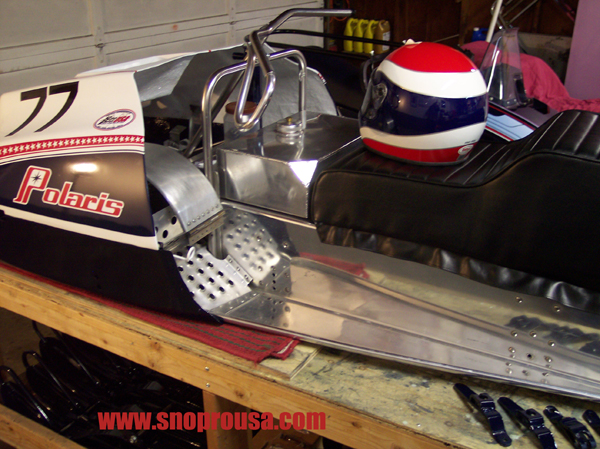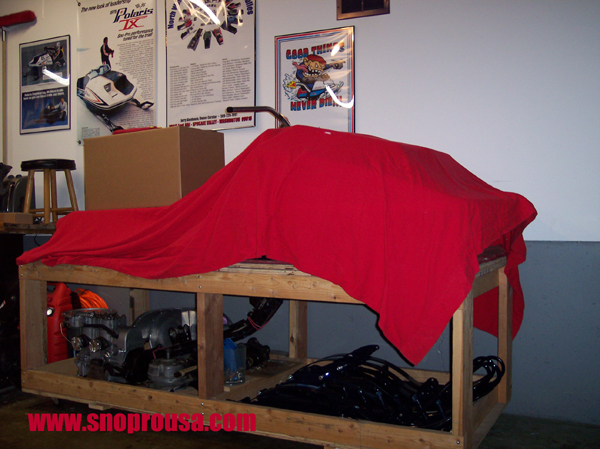 Until Next Session...
- The Suspension Restoration !
- Find a Track Dudeman
- Rivit the Rivits !

---

RETURN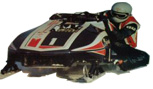 all rights reserved - www.SnoProUSA.com