IT's HAPPENING AGAIN !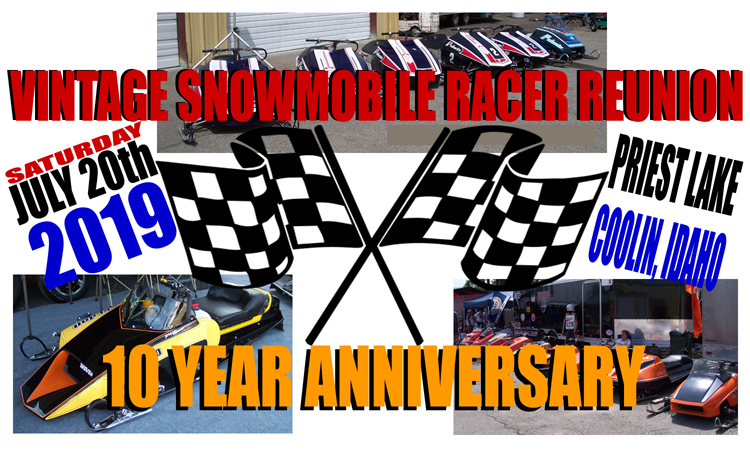 " VSRR2019 "
Saturday July 20th, 2019
---

Mike & Mark Courteau: FATHER & SON TEAM
GENUINE Ski-Doo OVAL RACING HISTORY
from
The Northwest

---
Mike and Mark Courteau with a great amount of Vintage Snowmobile Enthusiasts Support
had a brilliant idea and the resources to create an authentic race environment in The Northwest
on the original stomping grounds where the fist full of two stroke engines began. . . .
Snowmobile Racing History now known as "VINTAGE", is alive and well in Northwest part of America Again.
Join US in our Pursuit to Race and enjoy the origin of 2-Stroke Smoke Vintage Race Sleds in The Northwest.
COME CELEBRATE
THE RACER REUNION
Saturday July 20th, 2019
at
THE INN AT PRIEST LAKE
5310 Dickensheet Road
Coolin, ID 83821

---

EVENT INFORMATION CONTACT:
MIKE COURTEAU
509 599-5539 cell
208 443 3089 home
courteaumike@yahoo.com

CONTACT Mike to find out details for the "meet and greet" event
Friday July 19th, 2019.
Also, remember to inquire about taking a scenic cruise on Priest Lake.


MARK COURTEAU
509 954-4769 cell
courteaumark@gmail.com

ROGER BIDDISCOMBE
509-928-4255
somobile@comcast.net

---
LODGING / MOTEL & RV ~ RESERVATIONS
Inn at Priest Lake
5310 Dickensheet Rd, Coolin, ID 83821
Phone: 208 443-2447
Coolin Motel
266 Cavanaugh Bay Road
Coolin, ID 83821-6001
www.coolinmotel.com
TEL: 208 443-2712
Hills Resort
4777 W Lakeshore Road
Priest Lake, ID 83856
Phone: 208 443-2551
Elkins Resort on Priest Lake
404 Elkins Road
Nordman, ID 83848
Phone: 208 443-2432
Nordman Resort and RV Park
36442 ID-57
Nordman, ID 83848
Phone: 208 443-2538
Priest Lake State Park
314 Indian Creek Park Road
Coolin, ID 83821
Phone: 208 443-2200

---
~MERCHANDISE~
The Original 2009 MERCH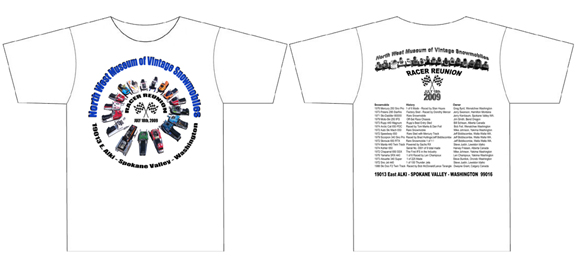 SHIRTS $35
S-M-L-XL-XXL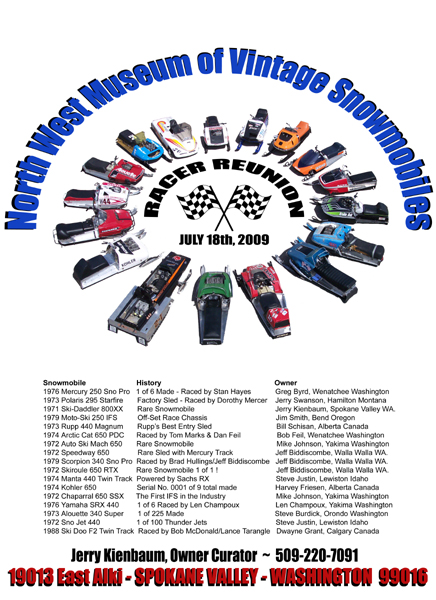 POSTERS $25

---

COMING SOON !
2019 RACER REUNION SHIRTS $25.00
2019 RACER REUNION DECALS $ 5.00
CONTACT ~ joel@snoprousa.com
---

THE ORIGIN OF THE RACER REUNION & "THE RACER's CIRCLE"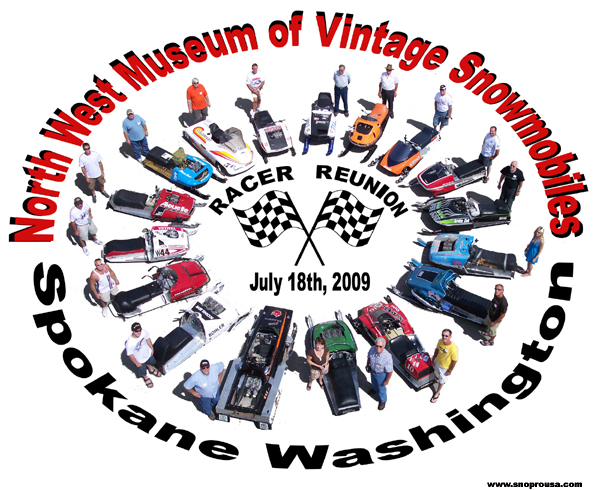 CLICK ON THE IMAGE ABOVE TO VISIT THE 1st RACER REUNION
"THE RACER's CIRCLE" NWMOVS & SnoPro USA
The Vision, The Idea, The Plan, The Event ~ Jerry Kienbaum & Joel Wheeler
Back in 2008 an Idea and the Plan to have a Racer Reunion Circle began.
In July of 2009 it became Reality.
With the efforts of many Vintage Snowmobile Enthusiasts
and
The expert coordination, funding and specific planning of Jerry Kienbaum,
the very first Vintage Snowmobile Racer Reunion in The Northwest was an event.
With Jerry's Family, Friends and Vintage Sled Comrades the show materialized.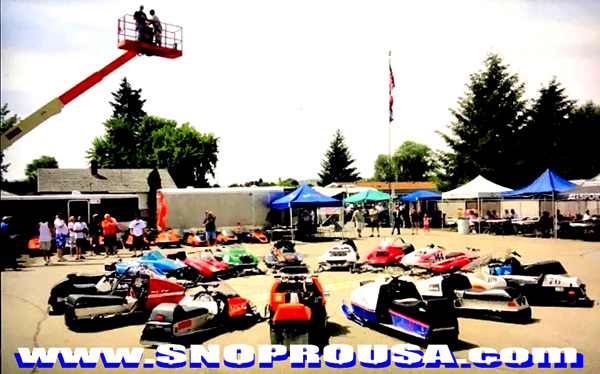 SNOPRO USA was honored to be a part of the plan and debut it to The World online.
High above SnoPro USA captured the epic photos for the shirts and posters of the event.
Over the past 10 years this event has been revered as
The Premier Vintage Snowmobile Event in The Northwest.
Jerry Kienbaum has since passed away, but his spirit and passion is still strong
in regards to his efforts and contributions to the vintage snowmobile community
across America, Canada and Globally.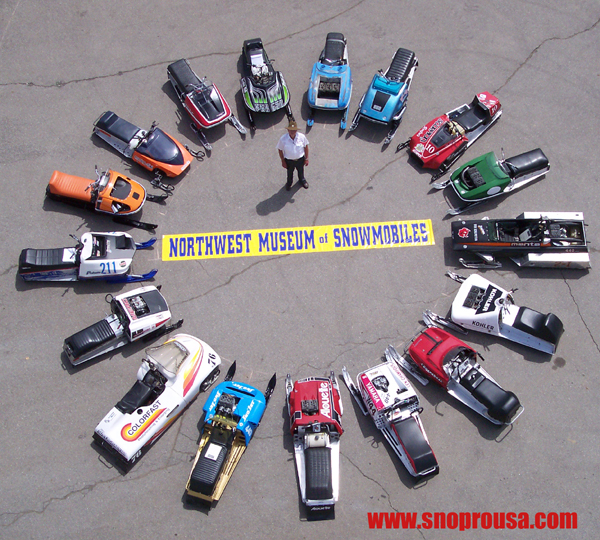 Jerry Kienbaum within his circle of Race Sleds, July 18th, 2009.
Vision, Focus and Determination.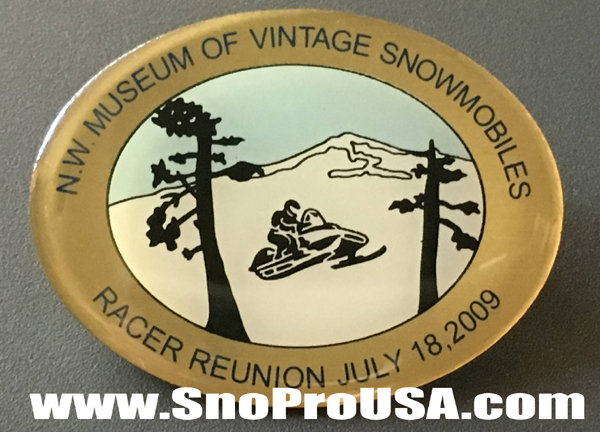 It was and honor to plan and innovate with Jerry Kienbaum from 2008-2014
Most of All.....
It is a privilege to be a part of the 10th Year Anniversary of The 2019 Racer Reunion.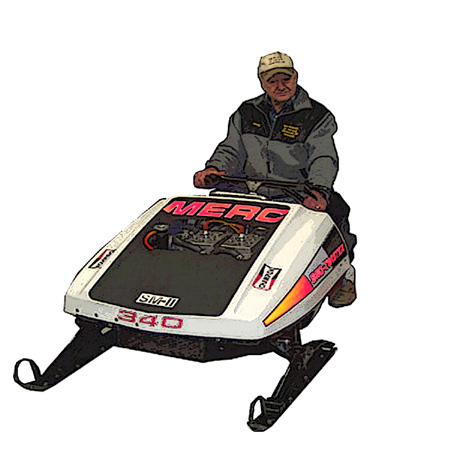 CLICK on Jerry Kienbaum & His SNOPRO MERCURY to Learn More about
The Passion for Vintage Snowmobiles of. . .


---
Please Join US ALL for this
All American Vintage Snowmobile Celebration
JULY 20th, 2019
---

SPONSORS ~ SPONSORS ~ SPONSORS ~ SPONSORS
SPONSORS ~ SPONSORS ~ SPONSORS ~ SPONSORS
MEET THE S P O N S O R S
SPONSORS ~ SPONSORS ~ SPONSORS ~ SPONSORS
SPONSORS ~ SPONSORS ~ SPONSORS ~ SPONSORS

---
~SPONSOR~

Thank you Mike and Mark Courteau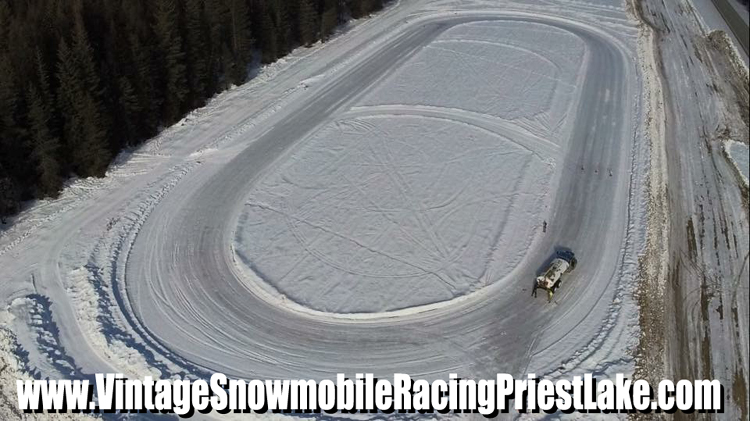 The Courteau Father & Son TEAM
Have Brought Back VINTAGE SNOWMOBILE RACING
TRUTH to OVAL RACING in the Northwest on Snow & Ice.
THANK YOU !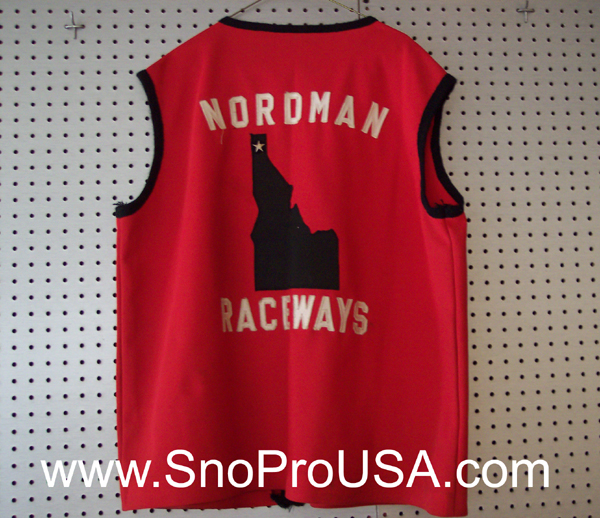 THE NORTHSTAR OF THE PAN HANDLE!
---

~ SPONSOR ~


SNO PRO USA
PO BOX 48168
Spokane, WA 99228
509-455-7469
info@snoprousa.com


---

~ SPONSORS ~




---
~ SPONSOR ~

---

~ SPONSOR ~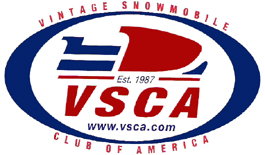 ---
~ SPONSOR ~



ALBERTA , C A N A D A
Thank you Dwayne and Kelly for all of your support for the last Decade !

---
~ SPONSOR ~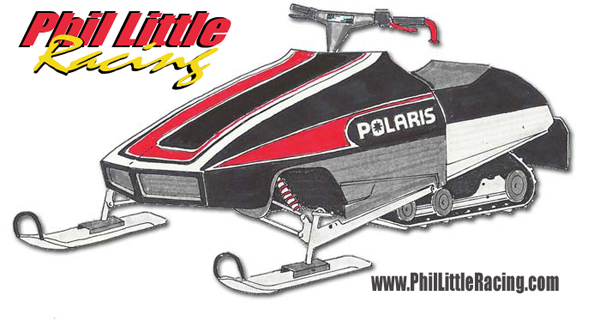 ---

~ SPONSORS ~
Advanced Machining Northwest, INC. ~ Spokane, Washington
Biddiscombe Construction ~ Walla Walla, WASHINGTON
Cannon Hill Industries ~ Post Falls, IDAHO
Excess Portable Services ~ Priest River, IDAHO
Mike Reynolds Logging ~ Priest River, IDAHO
Storro Excavation ~ Priest Lake, IDAHO
Terry's Truck Center ~ Spokane, WASHINGTON
Priest Lake Marina ~ Priest Lake, IDAHO

---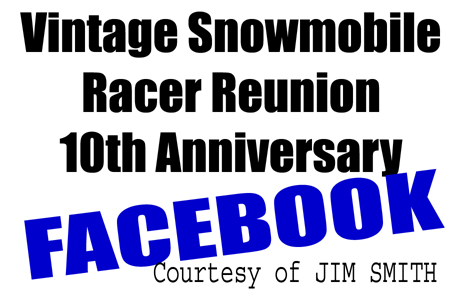 CLICK HERE TO VISIT THE FACEBOOK PAGE

---
SPECIAL THANKS TO ROGER BIDDISCOMBE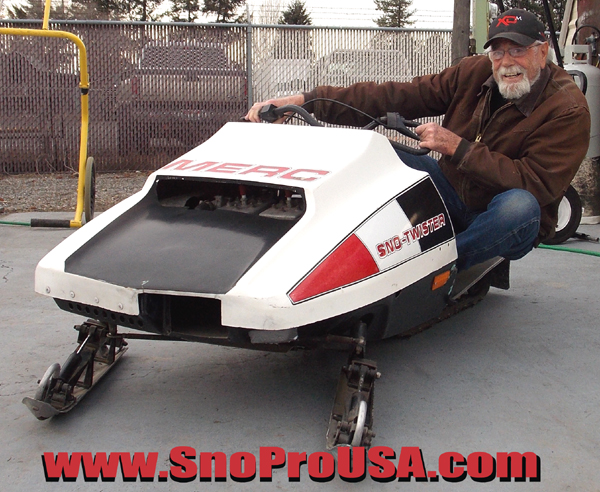 Roger is not only one of the most dedicated Oval Racer Enthusiasts in the Northwest,
but he is also the Father of Jeffrey, Lisa and Shelley Biddiscombe
who were all great racers 40 years ago back in the day.
Also, Roger is one of The Founding Fathers of the oldest snowmobile club in our area,
The "Vintage Snowmobiles of The Inland Northwest".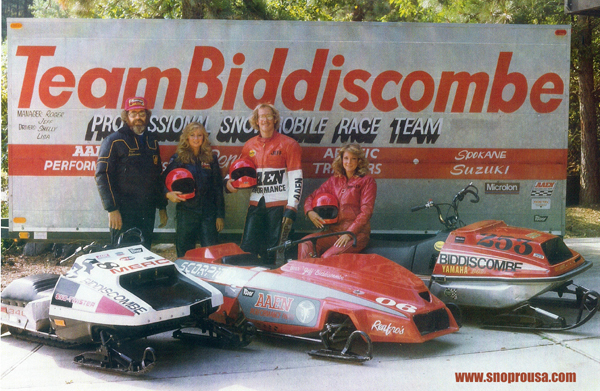 TEAM BIDDISCOMBE~Independent
Roger managed snowmobile champs, Lisa, Jeff & Shelley Biddiscombe.
Lisa Biddiscombe was 3x Western Champion and placed 3rd / Womens II
at Eagle River World Championship in 1979 .
Shelley Biddiscombe was the 1980 Waldheim Saskatchewan
World Series Champ in Mens E-Stock.
Jeff Biddiscombe racing Scorpion Formula Snowmobiles took racing to the highest level.
1980, 3rd Place at Eagle River World Championship and in 1981 Jeff went back to
the Eagle River World Championship to become World Champion in FORMULA II.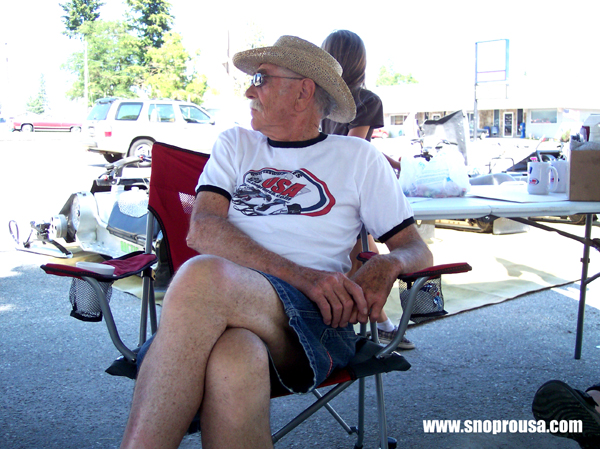 Always a good Team Member of SNO PRO USA our good friend
ROGER CONTINUES TO STAY DEDICATED TO OUR SPORT !
THANK YOU ROGER !

---

PRIEST LAKE HISTORY
The history of the lake dates back almost 10,000 years to the end of the last ice age.
After the vast glaciers that covered most of the area receded and vegetation started to re-grow,
humans started to resettle the area. This is evident from historical artifacts found in the
area and ancient rock art along the lake.

The first white settlers arrived in the early 19th century.
These early settlers were mainly fur trappers who quickly established trade with the native Kalispel Tribe.
Jesuit Priests would eventually settle the lake in the 1840s and establish a base camp at Kalispell Bay.

One of these priests, Father Pierre-Jean DeSmet, a native Belgian who had escaped from European
persecution and became the most trusted of the white men among the Western Native Americans,
named the lake Roothaan Lake for one of his superiors in Rome.

The name would not stick though and in 1865 Captain John Mullan, a U.S. Army Captain
who was traveling through the area under orders to build the "Mullan Trail" from Walla Walla, Washington
to Fort Benton, Montana after the discovery of silver in the central Idaho mountains along
what today is the route of Interstate 90, would rename the lake Kaniksu.

Kaniksu is believed to be the native word for "black robe" and because
of the Jesuit presence, the lake was later named Priest Lake.




CLICK ON MAP TO VISIT www.PRIESTLAKE.org
---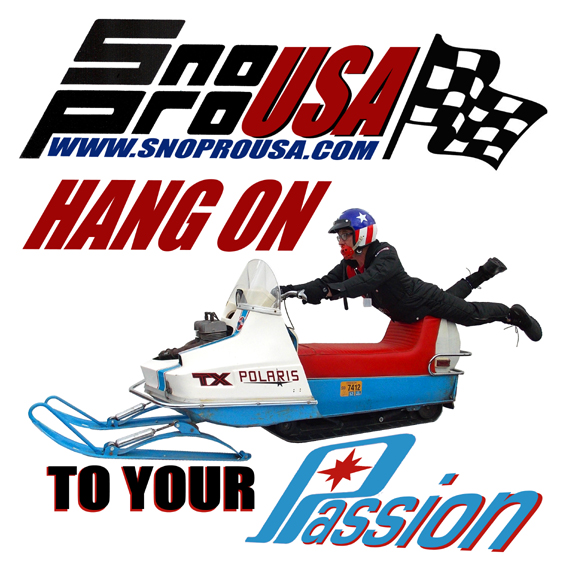 Click on The SnoPro USA PASSION image above and check out
a past cool event in Priest River, Idaho on Saturday July 28th, 2012.

This enjoyable event was hosted by John & Brenda Bushby.
John Bushby of BUSHBY RACING is one of our local snowmobile racers
that has been dedicated to the oval for 40+ years.
John and his lovely wife Brenda are still huge contributors to our sport
and remain a competitive family race team as Bushby Racing now races Vintage.
Thank you John and Brenda for your help keeping what is cool and fast ALIVE !
---

---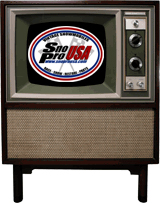 YOUTUBE
---

RETURN to HQ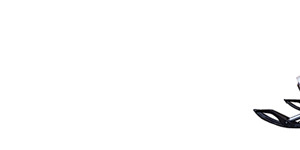 ---
COPYRIGHT AND TRADEMARK PROTECTED WORLD WIDE
ALL CONTENT MUST BE LICENSED FOR REPRODUCTION & DISTRIBUTION
all rights reserved 1999 - SNO PRO USA - www.SnoProUSA.com - info@snoprousa.com
West Productions Inc. ~ 1994