PAGE 4
The West Yellowstone Polaris Page !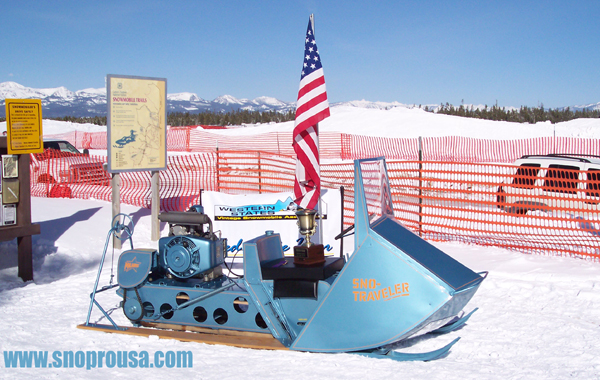 1960 Polaris SNO- TRAVELER - Clayton and Joyce Busch / Stanford, MONTANA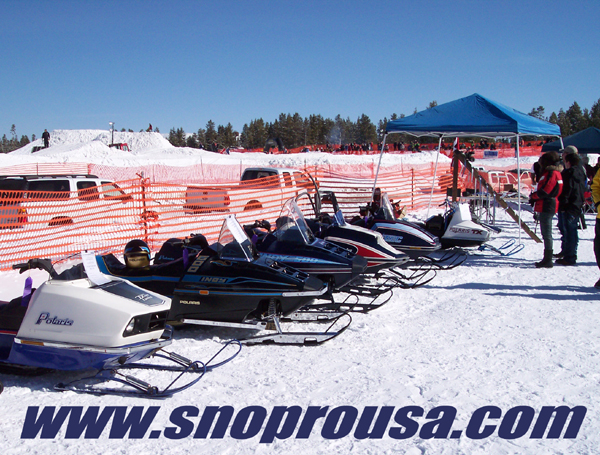 Polaris !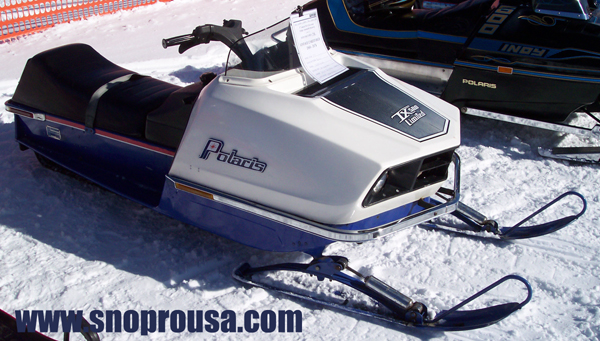 1974 Polaris TX 500 Limited - John Schneider / Hudson, COLORADO
John's Vintage Polaris 3-Cylinder Sled put on quite a few miles in Yellowstone.
This is the sled that was parked at the hotel door when not on the trail or at the show.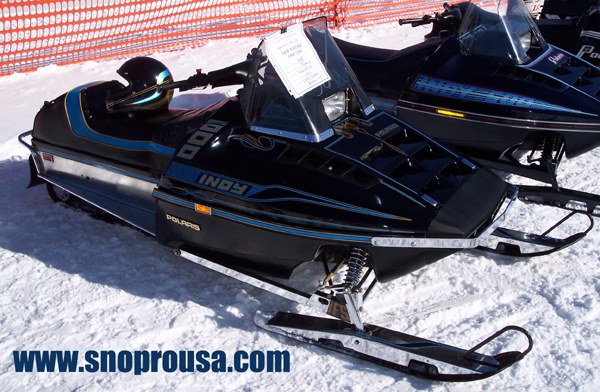 1985 Polaris INDY 600 S.E. - Chris Dileo / Bozeman, MONTANA
"King of the Trail"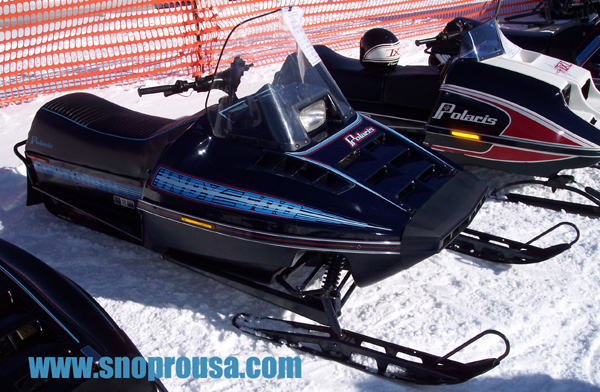 1981 POLARIS Centurion INDY 500 - Chris Dileo / Bozeman, MONTANA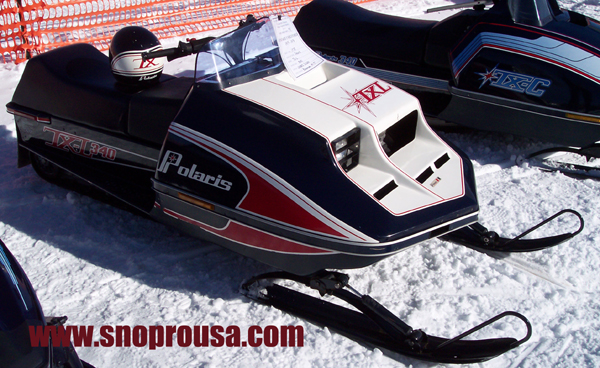 1978 POLARIS TX-L 340 - Chris Dileo / Bozeman, MONTANA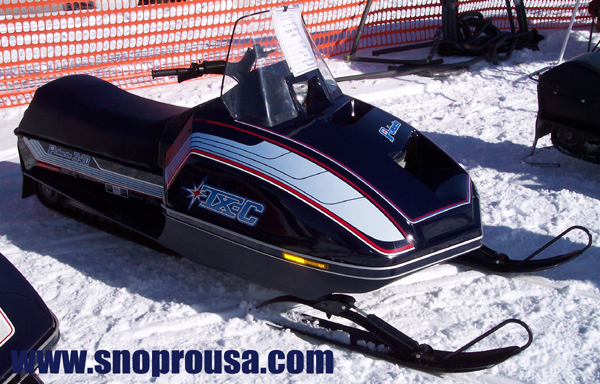 1980 POLARIS TX-C 340 - Chris Dileo / Bozeman, MONTANA

---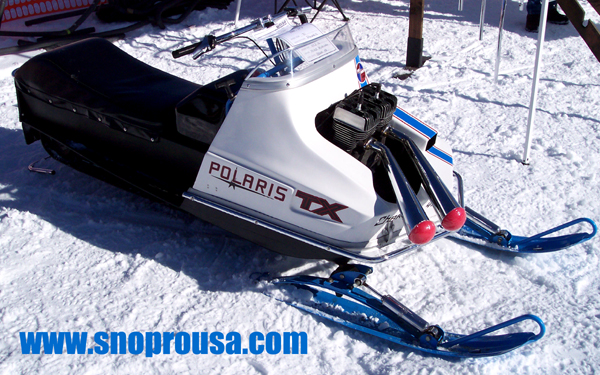 1971 POLARIS TX Charger 400 - Mike Hubinak / Bend, OREGON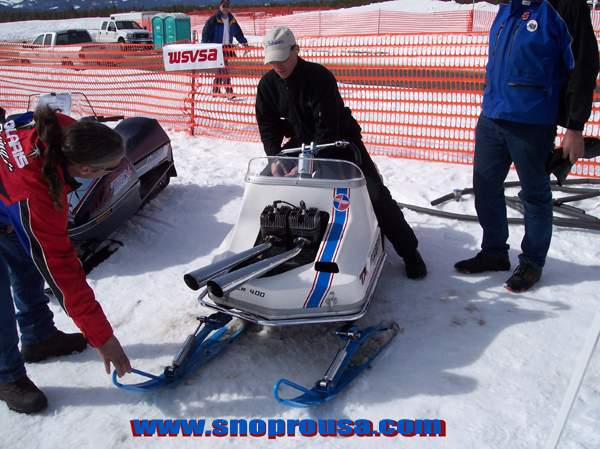 Curtis Tate from UTAH getting ready to pull the rope on the Mike's 2 Stroke Muscle Sled.
This is a Primo Sweet Vintage Show Sled and Runner !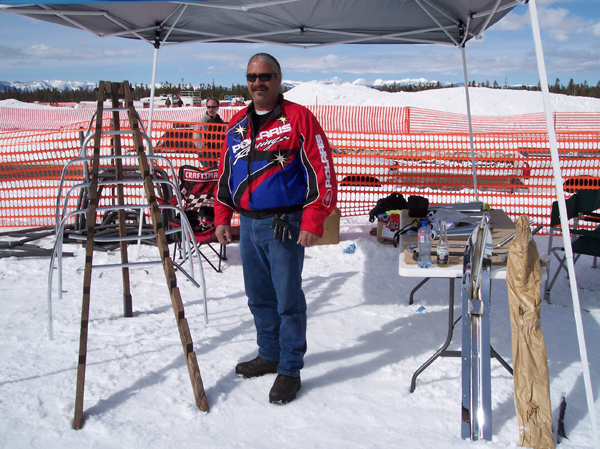 Mike Hubinak can provide you with the ultimate chrome tubular front & rear bumpers for
Vintage Polaris TX's and Colts. Also, Fresh Megaphone Exhaust Pipes, Chrome Skis and
SNO PRO handlebars for Polaris and Ski Doo.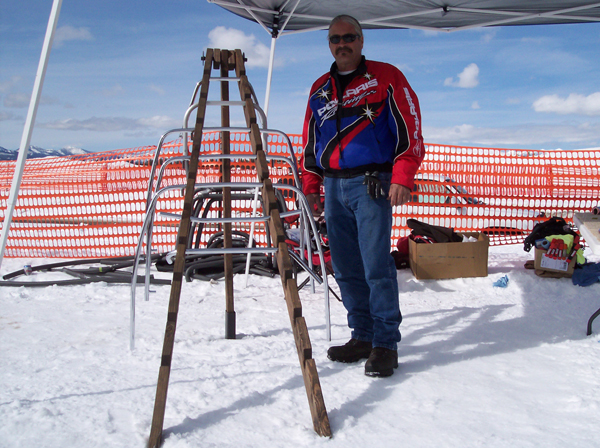 Vintage Snowmobile Front and Rear Chrome Bumpers / Excursions ready for installaton.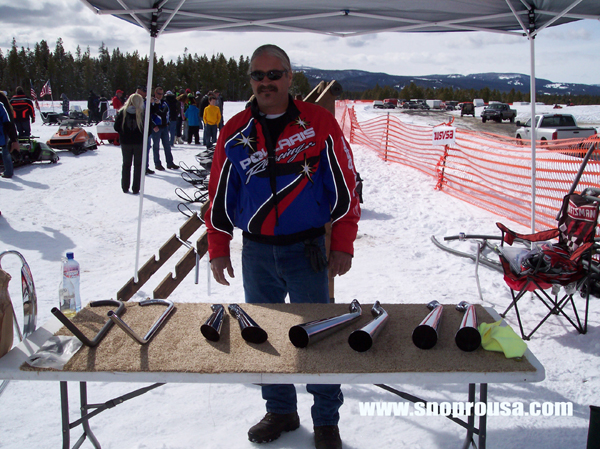 Mike Hubinak / Bend, OREGON
Vintage Snowmobile Chrome Skis, Handlebars & Megaphone Exhaust Pipes.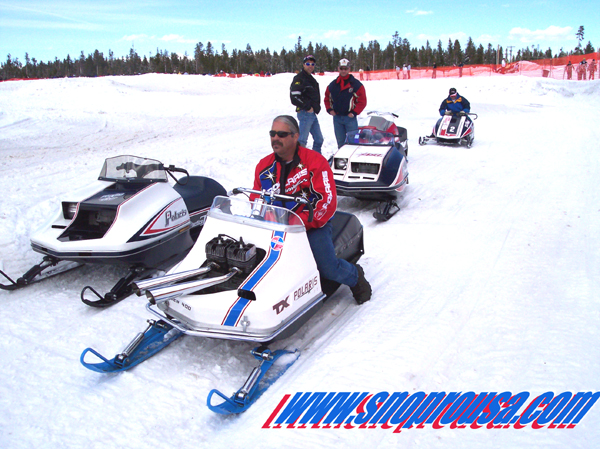 Vintage Race Snowmobiles on the track in West Yellowstone
Mike Hubinak /71 Polaris TX Charger 400, Perry Hesteness/76 Polaris TX Starfire,
Chris Dileo /78 Polaris TXL 340, Dan Grooms /71 Rupp Magnum 440,
and
Ken Jacobsen / 78 Polaris RXL 340 Super Mod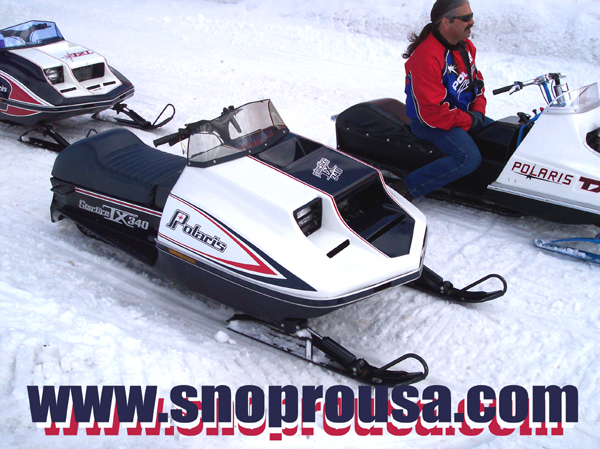 Polaris TX Race Sleds from the 1970's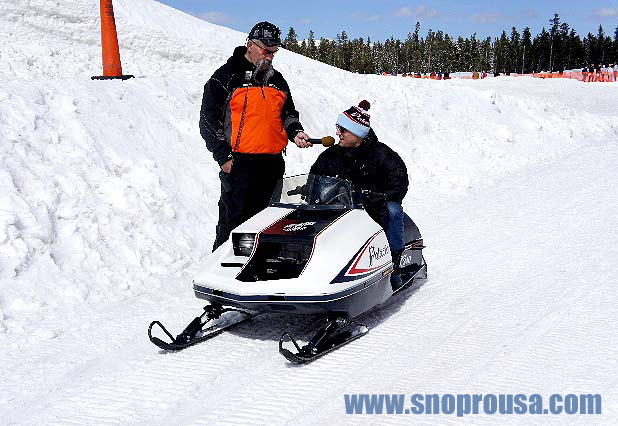 West Yellowstone Snowmobile EXPO "MC" asking Joel / Sno Pro USA about the
1976 Polaris Starfire TX after the "vintage sled fly-by" for the Sno Cross Spectators.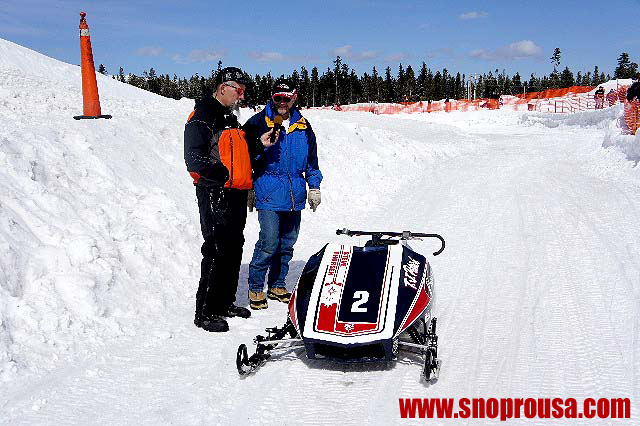 Ken Jacobsen describing to the crowd how Polaris in 1978 Made Oval Racing History.
This particular sled was raced by Steve Thorsen and T.J. Patrick.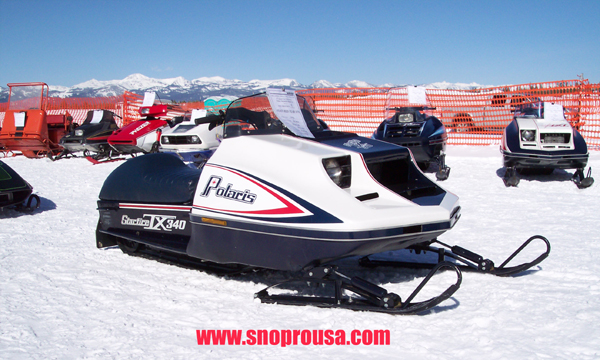 West Yellowstone Montana / 1976 Polaris Starfire TX 340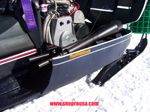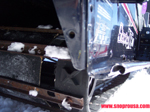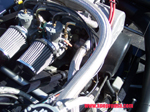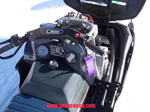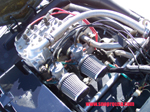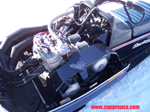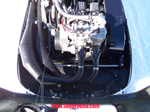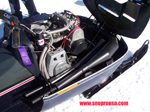 CLICK EACH IMAGE TO ENLARGE


1976 Polaris Starfire TX 340 - West Yellowstone, Montana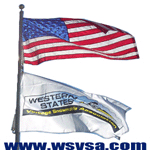 Mondo Thanks to Perry Hesteness / WSVSA.
---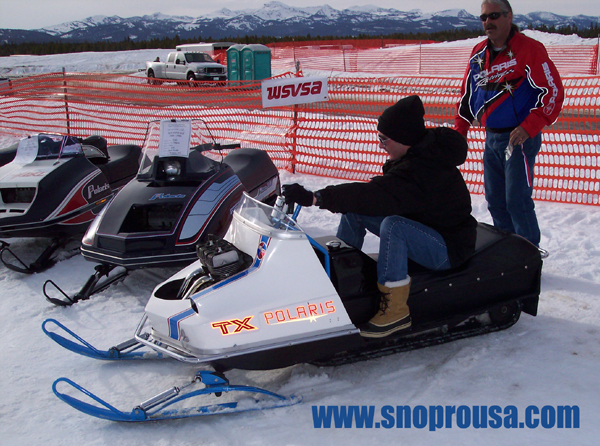 Robert Wheeler taking Mike's 71 TX for a Vintage Ride.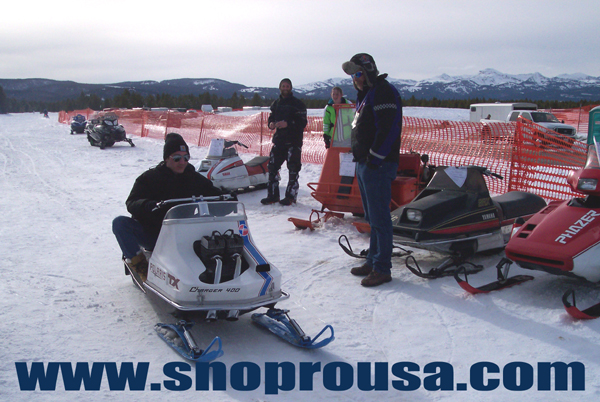 Robert returning from a vintage cruise on the Polaris TX Charger 400.
Notice this set of pipes is a different set than the photos above with Curtis.
Mike makes 2 types of pipes for these units. The sound of the 2 stoke is a huge part
of the vintage sled vibe. Mike has nailed it with these chrome pipe options.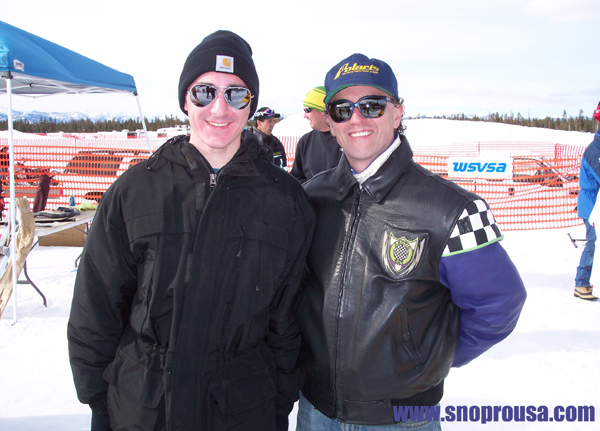 Robert and David "Polaris Pete" Rojo enjoying the Sunshine, Snow & Vintage Sleds.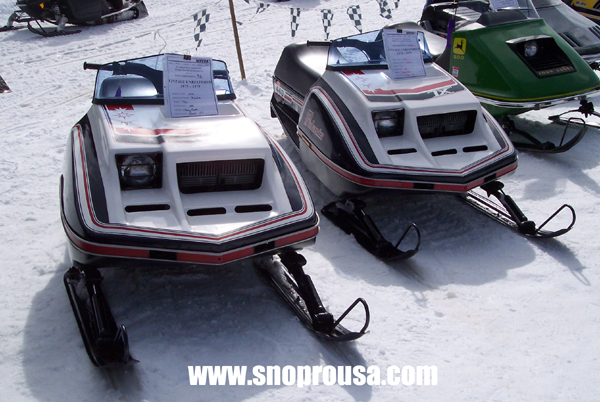 1979 POLARIS TX 440's - Tony and Lisa Cook's 32 year old twin's !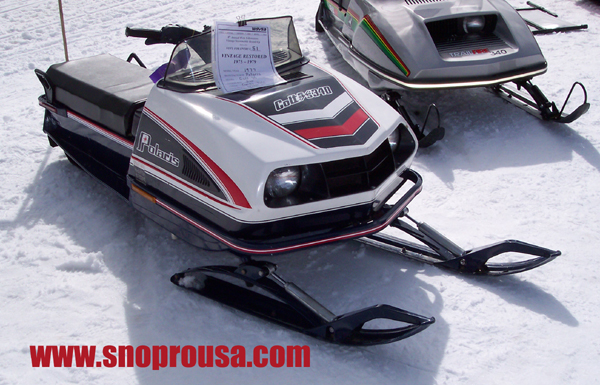 1977 POLARIS Colt SS 340 - Curtis Tate / Layton, UTAH

The Polaris Colt - Low Maintenance Snowmobile Enjoyment.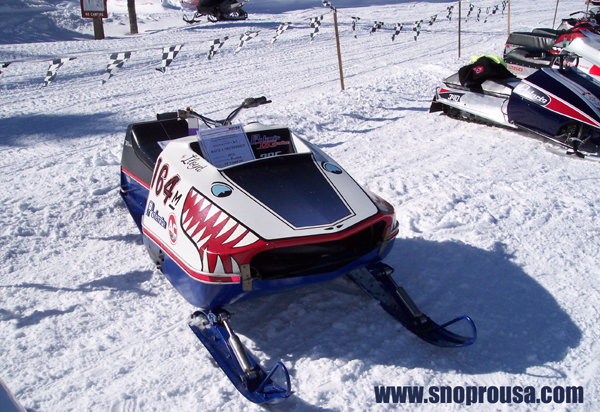 The 1973 POLARIS TX Starfire 295. These sleds did some serious bumping, grinding
and swap-N-paint in their day.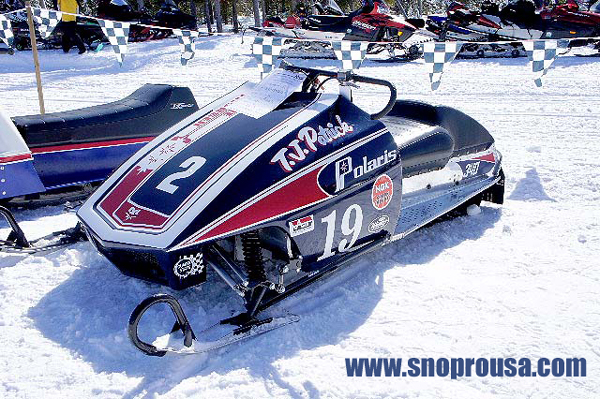 Ken Jacobson's 1978 POLARIS RXL SUPER MOD 340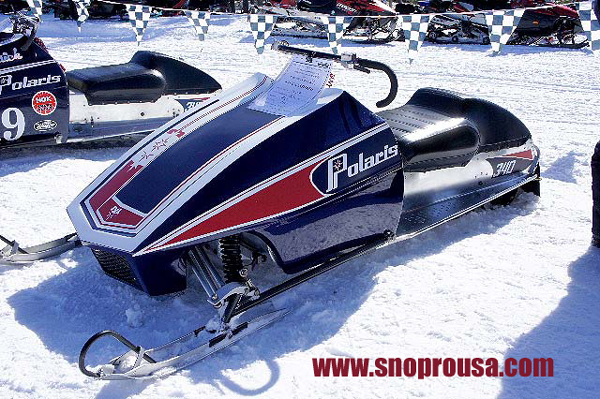 Jim Smith's 1978 POLARS RXL Super Stock 340

---
From Clayton and Joyce's 1960 Sno Traveler to Chris Dileo's 1985 Polaris Indy,
the WSVSA 8th Annual Vintage Round up had over
16 Various Vintage Polaris Snowmobiles from a 25 Year Period.
---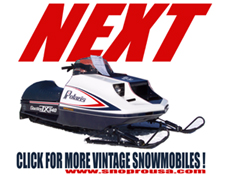 all rights reserved 1999 - Sno Pro USA
WEST PRODUCTONS, INC.