POLARIS RXL -FEVER !
WSVSA 8th Annual Vintage Snowmobile Round UP - West Yellowstone, Montana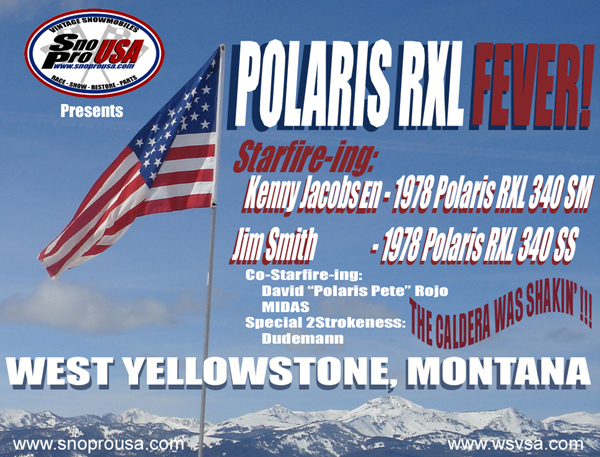 Click this Image Above to view The Video on YouTUBE !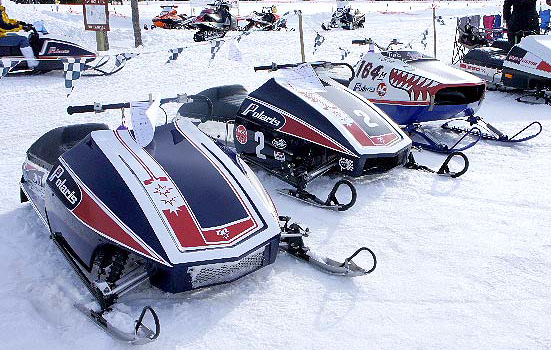 1978 POLARIS RXL SnoPro Race Snowmobiles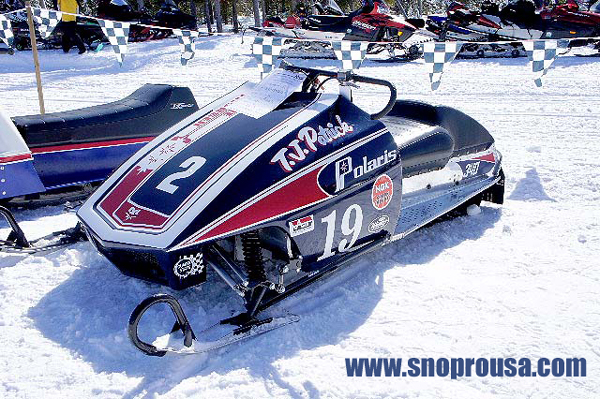 Ken Jacobsen - 1978 Polaris RXL 340 Super MOD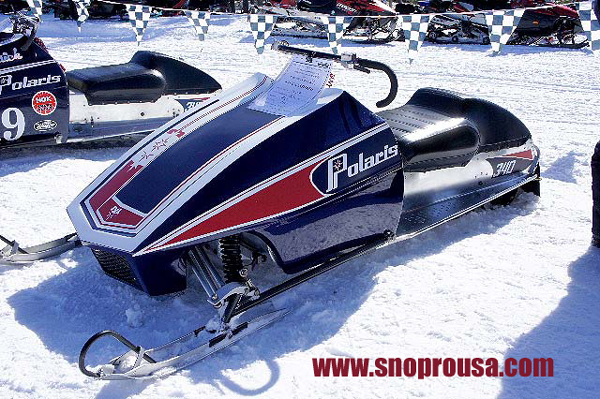 \
Jim Smith - POLARIS RXL 340 Super Stock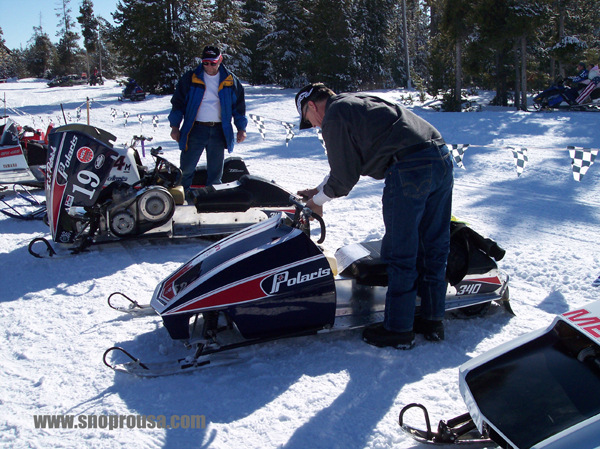 Vintage Polaris Oval Track Perfection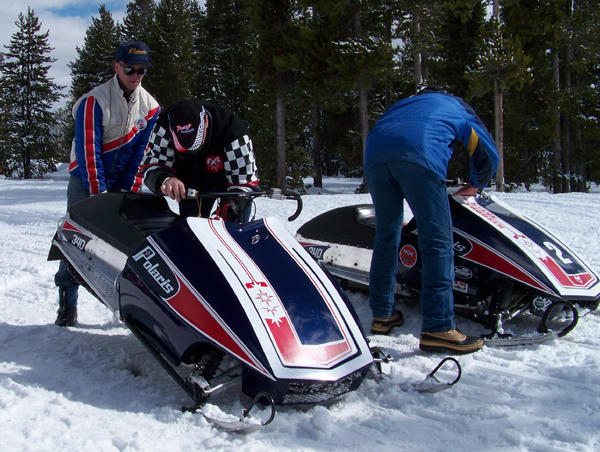 POLARIS RXL's Lined up like they were 33 years ago.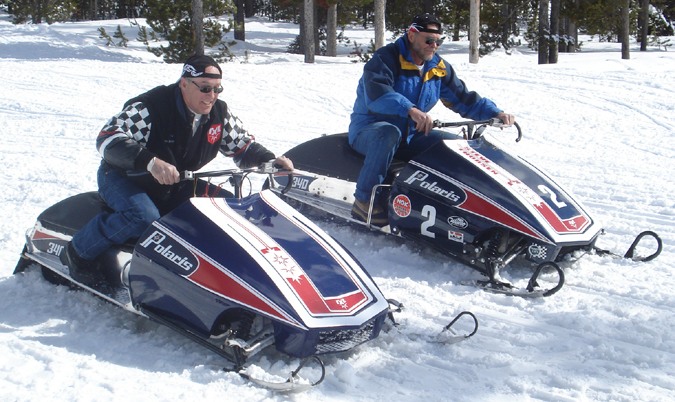 The High RPM's project with a 2-Stroke Cackle out of the Exhaust Pipes !
The Sound 1978 ALIVE & STRONG !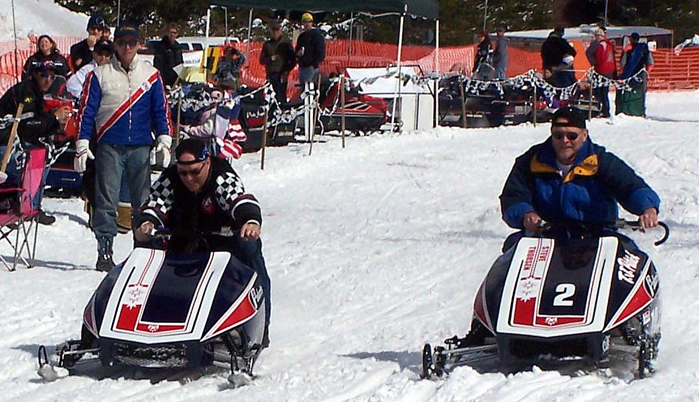 The Flag is Raised and Jim Smith takes the Hole Shot !
Polaris Pete and Chris Dileo watch their fellow Polaris Brothers intensely.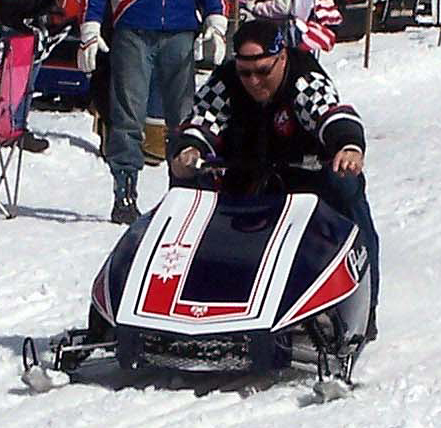 Jim Smith squeezing serious RPM's and resurrects The Sno Pro Spirit.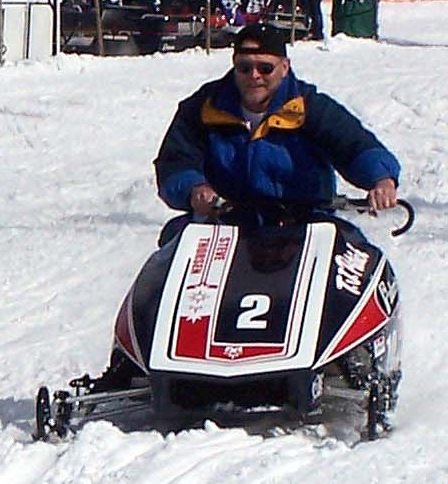 Ken Jacobosen screams down the stretch with the famous
Steve Thorson / T.J. Patrick RXL Super Mod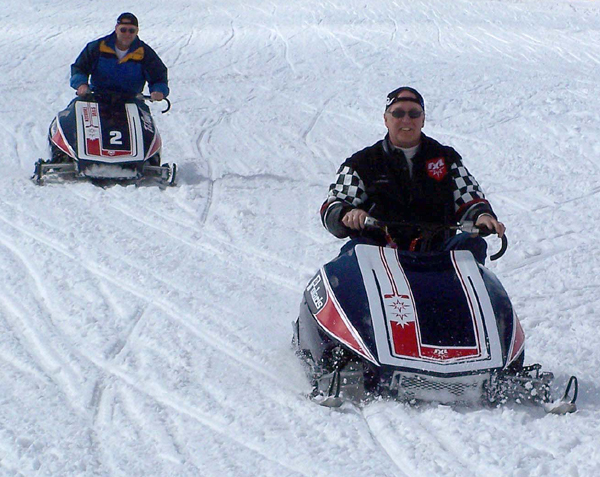 The thrill and excitement of punching the throttle !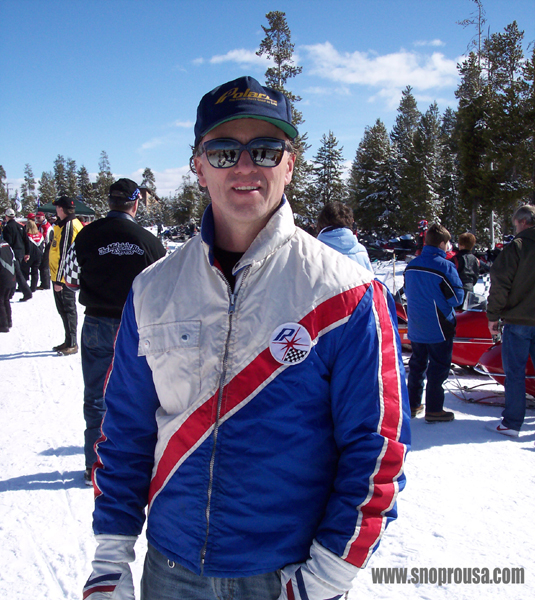 David "Polaris Pete" Rojo
---

SnoPro USA - In the Saddle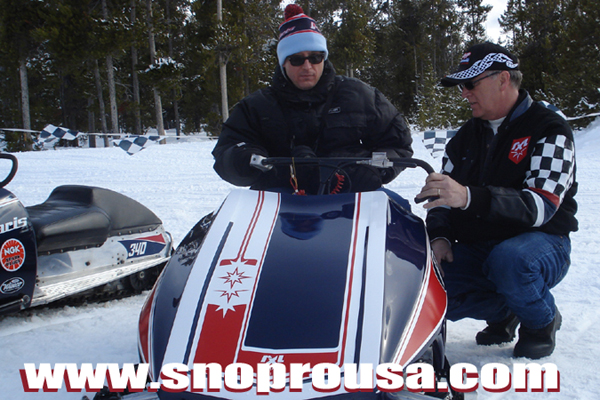 Jim Smith decided it was time to provide Joel at SnoPro USA the opportunity
to grab a Fist Full of Throttle. Jim is explaining the basic functions to his 1978 RXL.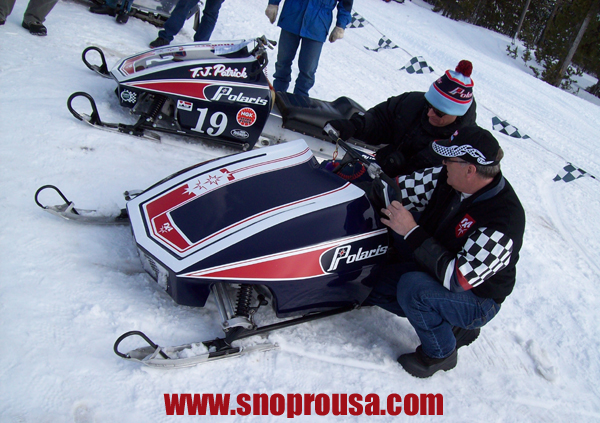 How many times did the men of the Midnight Express look at these same components ?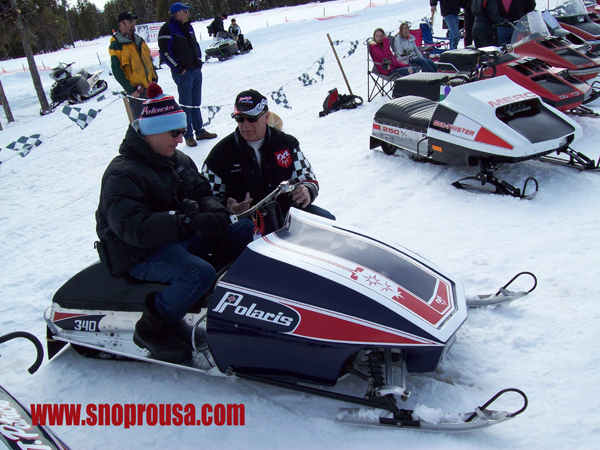 Jim explains how you have to bring up the RPM's for the SnoPro to launch.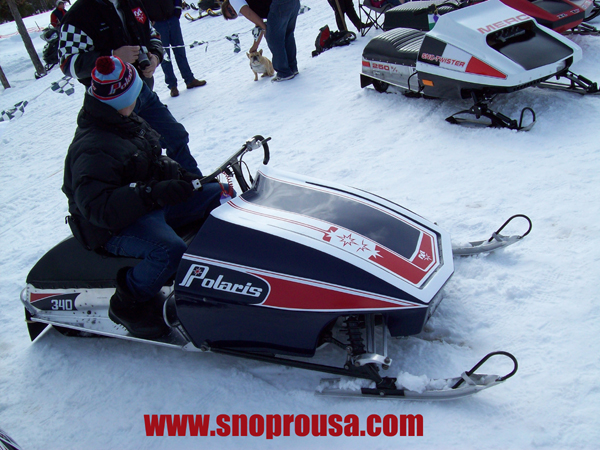 Looking back at Jim for the final glance before taking full opportunity
to REV the heck out of his RXL motor.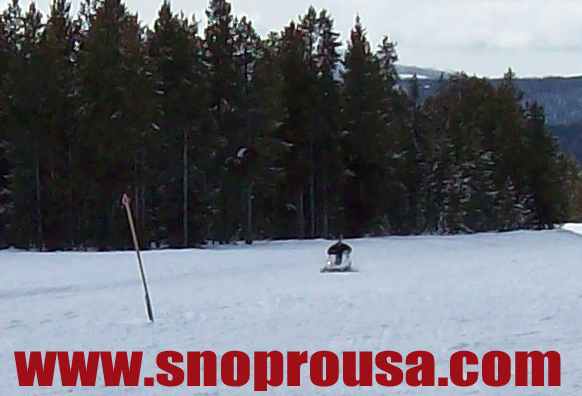 The open straight and the feel of POLARIS RXL FEVER !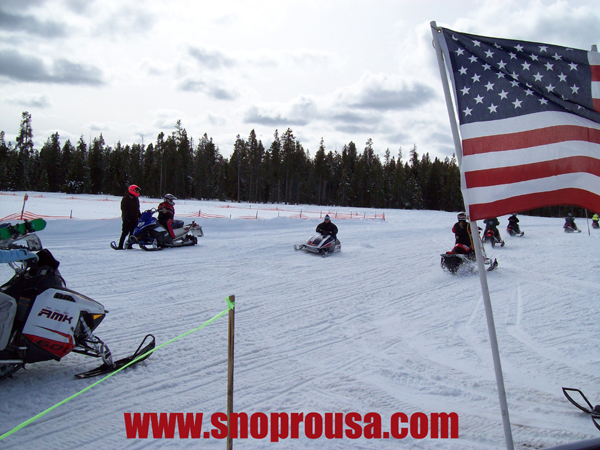 The All American Polaris Moment in West Yellowstone Montana - Thank you Jim Smith.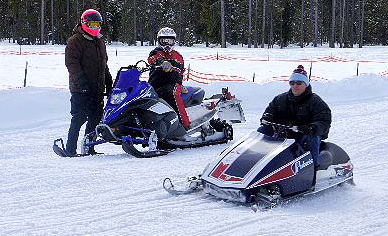 New Sled Dudes Stop, Look and Point at the Vintage SnoPro going by.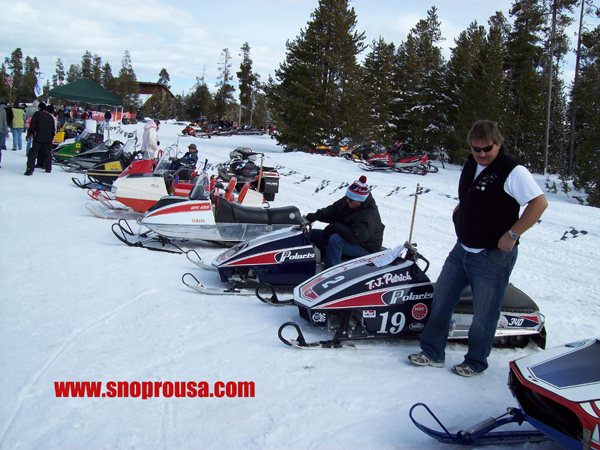 A week in advance, Perry told me to bring 2-Ply to this show. He was right.
What an incredible harmony of horsepower and track hook up to snow.
Jim's 78 RXL 340 and Perry's 76 TX Starfire are both really sweet and fast sleds.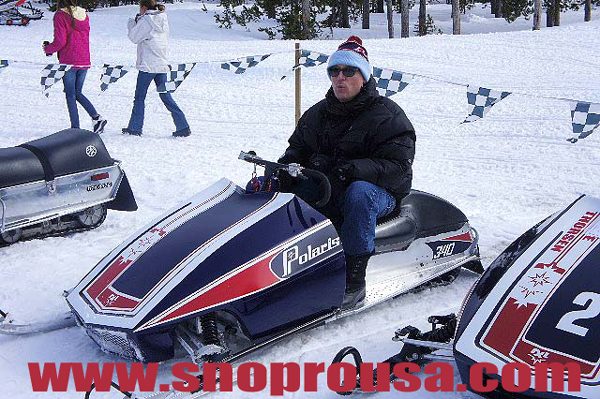 WOW !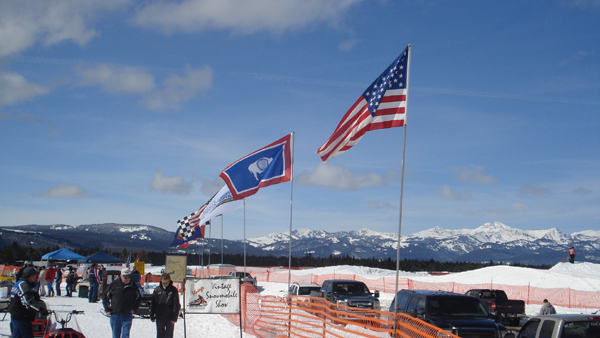 Great Vintage Snowmobile Events Happen in West Yellowstone, Montana.
---
RETURN TO Yellowstone MAIN PAGE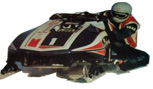 ---
all rights reserved 1999 - Sno Pro USA
WEST PRODUCTONS, INC.