1979 Polaris TX 440 ~ MOD Oval Racer
None of my Vintage Sleds are perfect. . . . Nice, but not perfect.
Modified and Custom within perimeter of the era they come from.
There is a No Trailer Queens' Allowed Policy at SnoPro USA.
Built to run, ride & enjoy. When they get scratched and dinged,
it just adds to the story and character of the sled.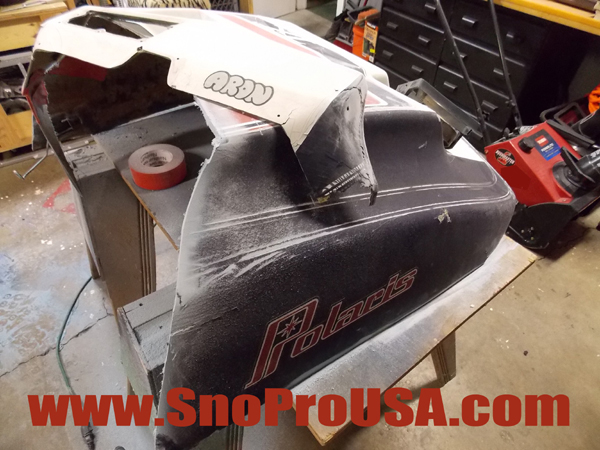 1979 Polaris TX 440 Hood: Cut and Remove back portion at windshield line.
Common cut for Polaris Factory Race sleds during the 1975-77 era of racing.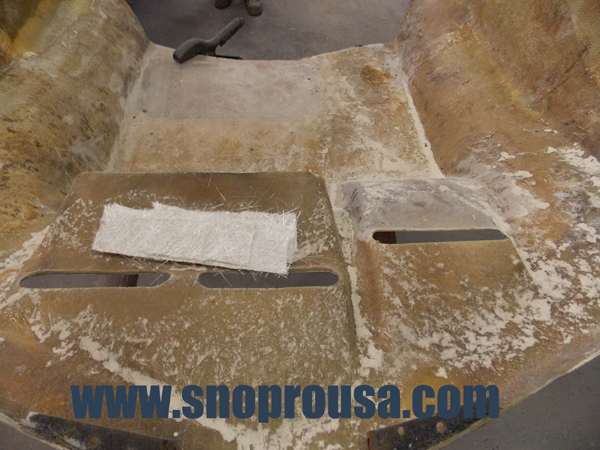 Top Air Box / Carb Intake hole cut/removed and plugged.
The underside of the hood was shaved back at the top vent and headlight hole.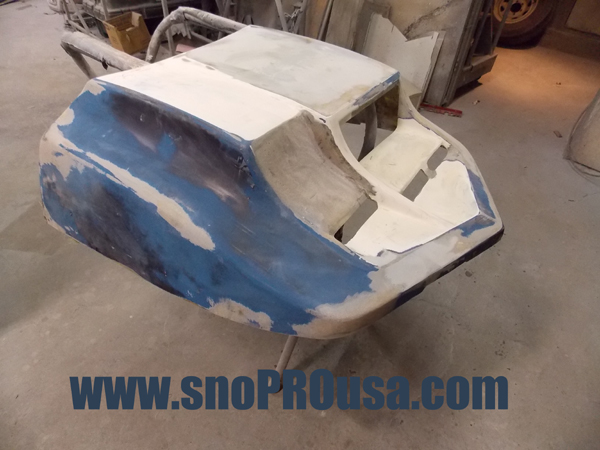 Top Vent and Headlight Hole shaped to the hood.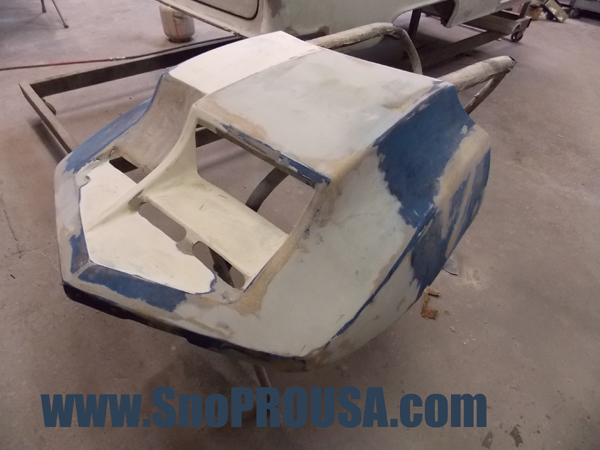 Top Smoothed out and ready for drilling and primer.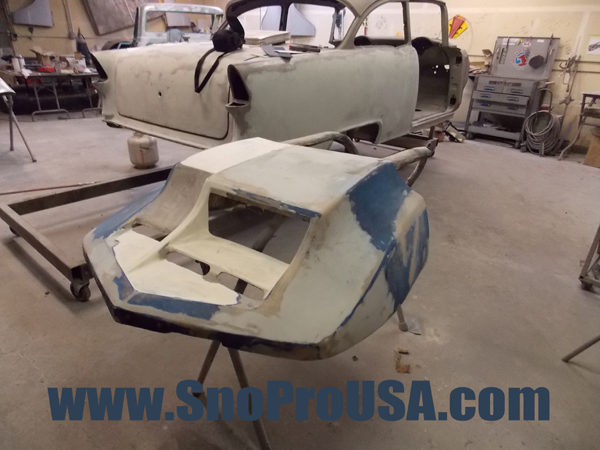 TX and Custom Chevy in Process. . . .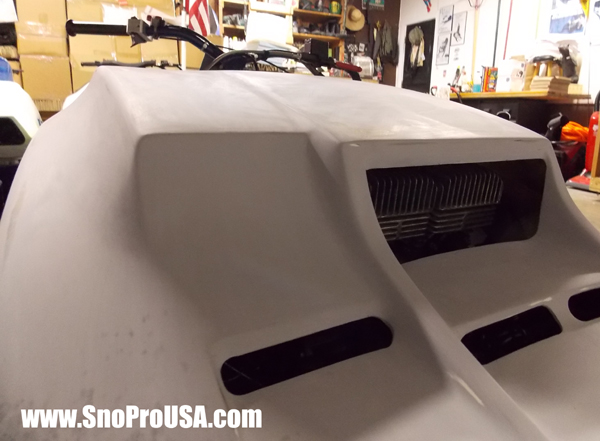 Primer and Block Sand & Fit Hood to Belly Pan / Excursion Bumper.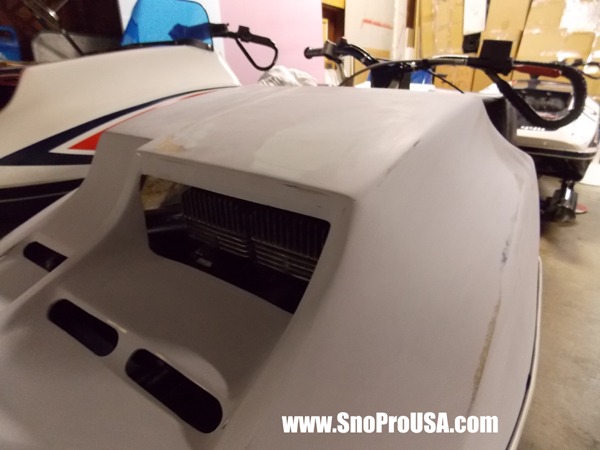 Drill Holes for Hinge, Rear Spring Latches, Hood Cable & 1973-74 Era 3D Logos.

Aluminum Width plate to create the space and stance of the Starfire era.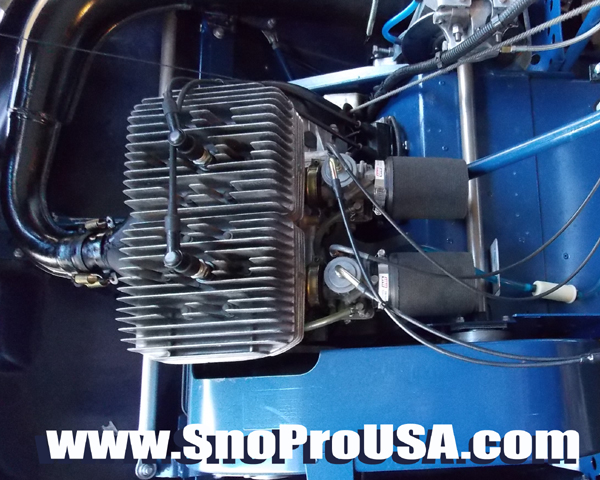 1979 Polaris TX 440 Engine sounds smooth and attacks the RPM excellently.
The high heat gloss paint is working out good on the exhaust pipe.
Shave, Match, Polish, Balance, Test and Adjust.
Then Adjust again. . .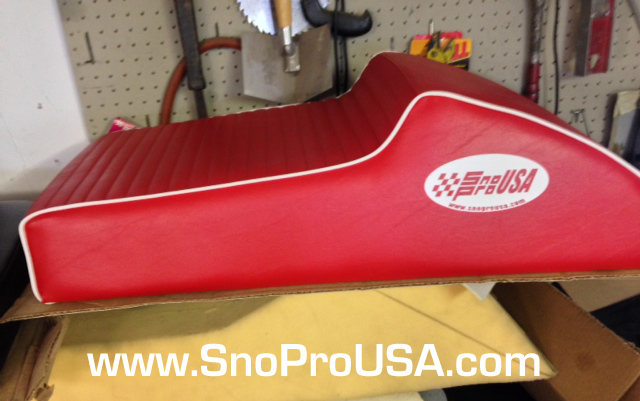 Custom Polaris "Eastman" Seat with "SnoPro USA" Logo
Seats by Conrad
Conrad Van Batavia
Verndale, Minnesota
email: csvan@arvig.net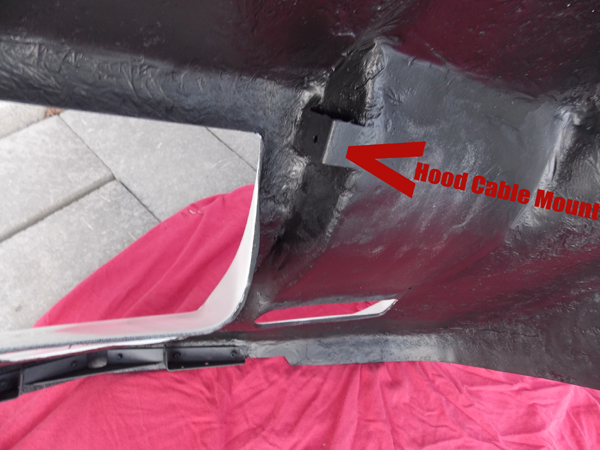 Metal Hood Cable Mount installed by fiberglass bonding.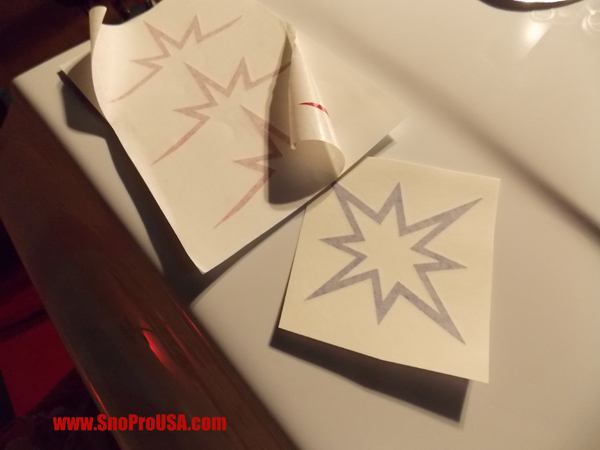 1979 POLARIS TX-ish star design outline.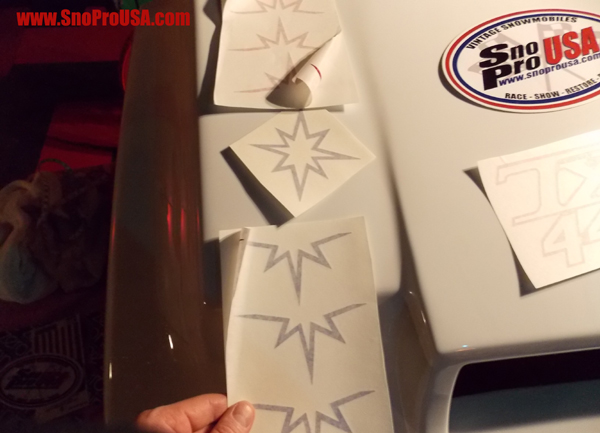 Placement of decals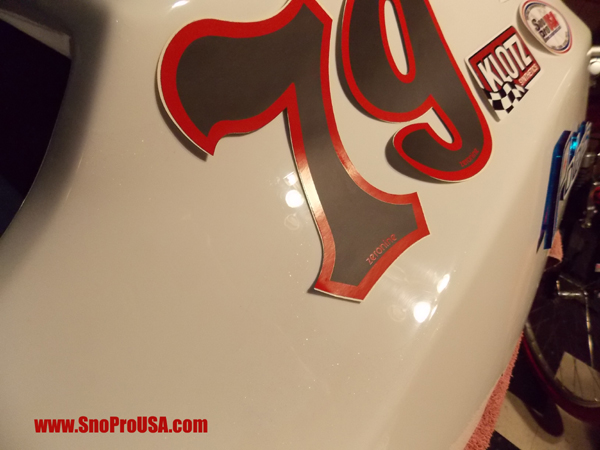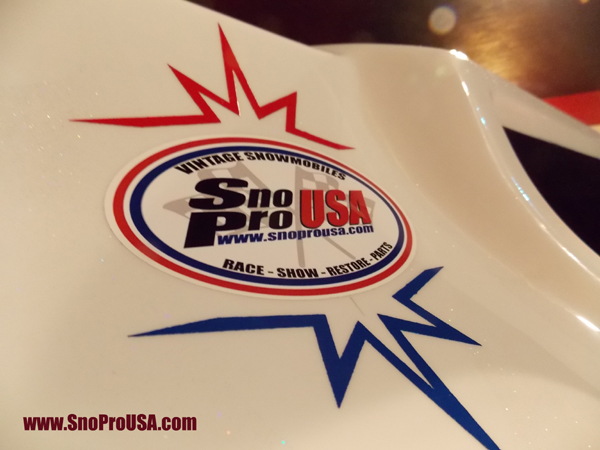 The STAR LIGHT of Vintage Snowmobiles !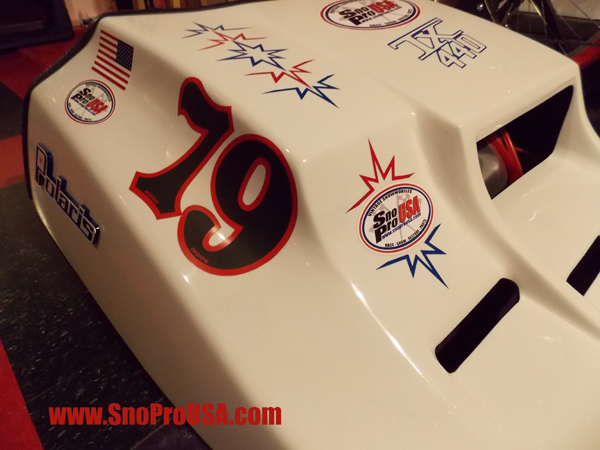 Now ready for the sled . . .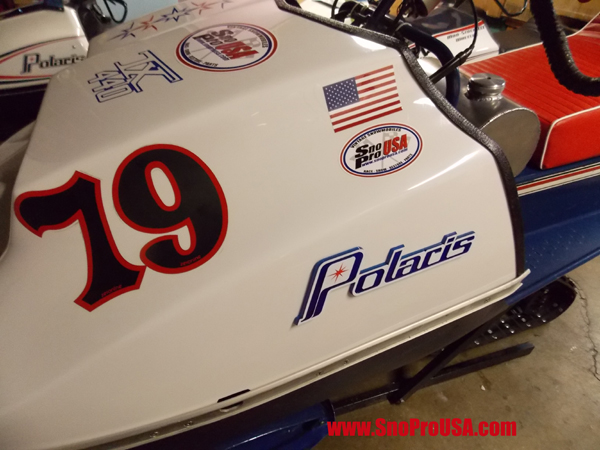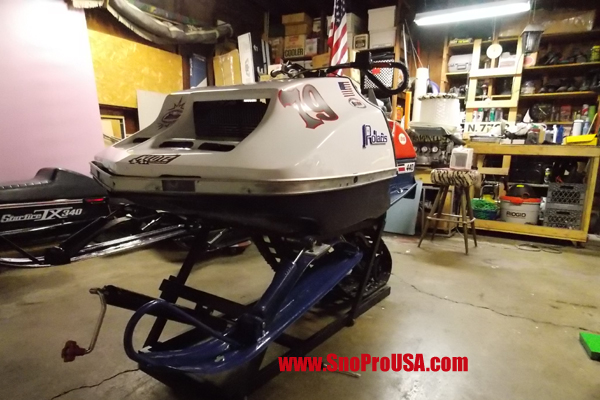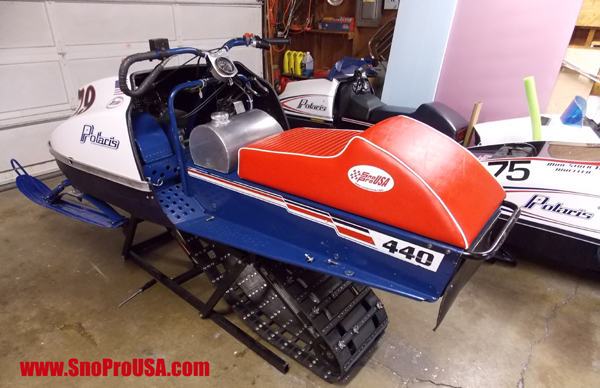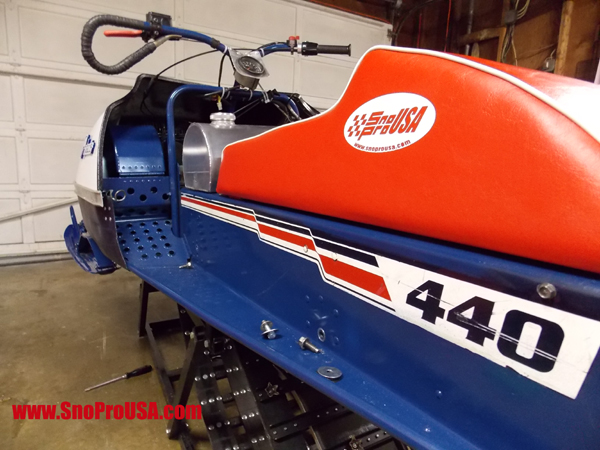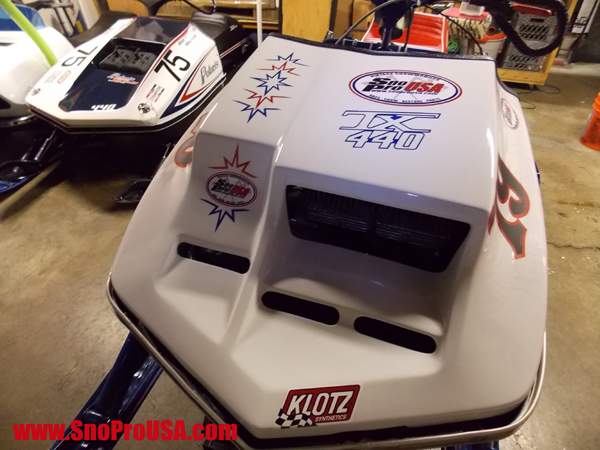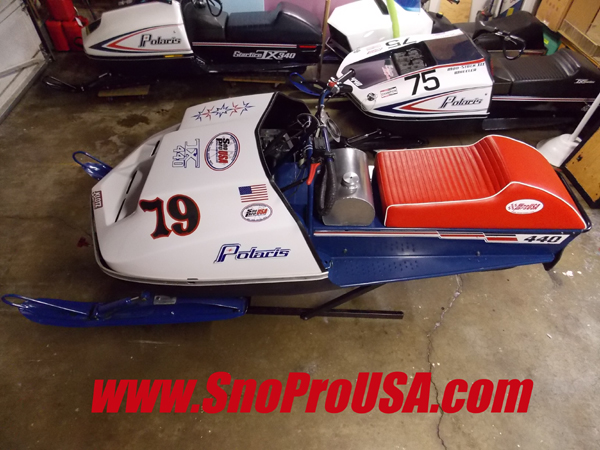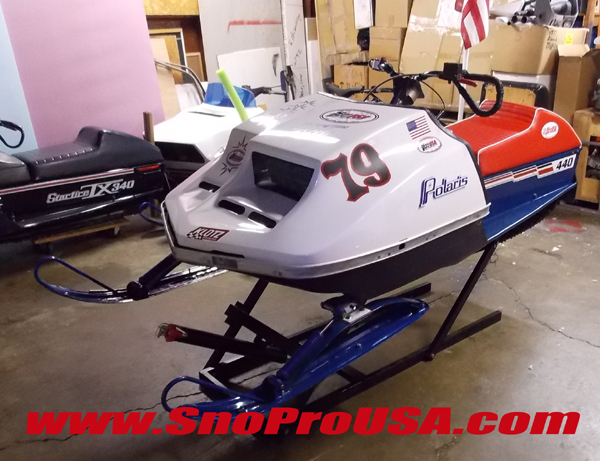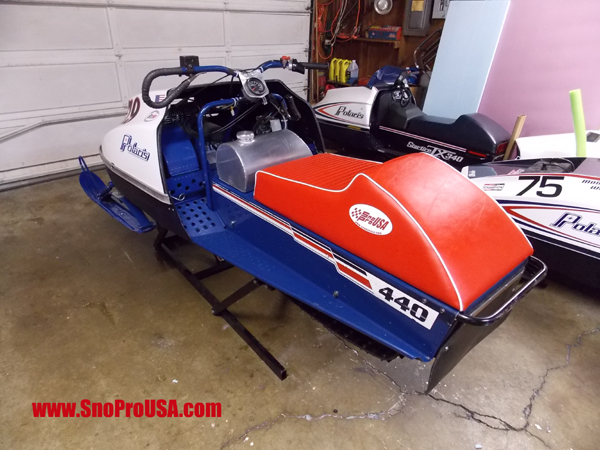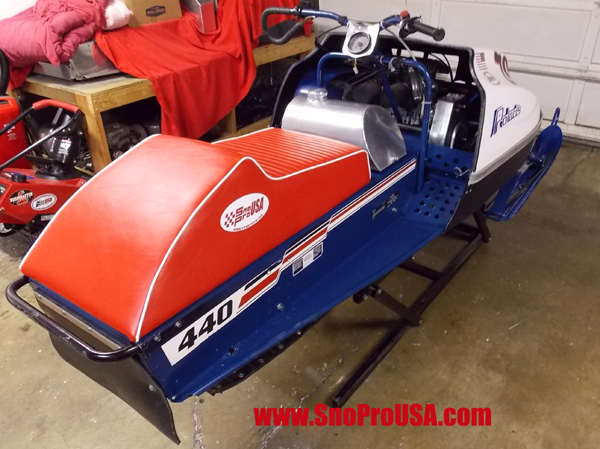 ---