2019
Thank You for Sledding SnoProUSA.com
Since 2008
Stronger and More Fortified because of our Viewers & Fans.
---


RACE - PARTS - CLUBS - YOUTUBE - EMAIL

---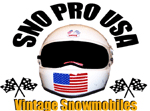 THINK SNO PRO !

---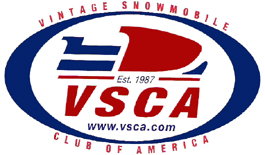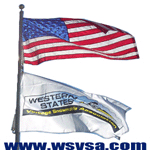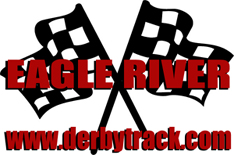 ---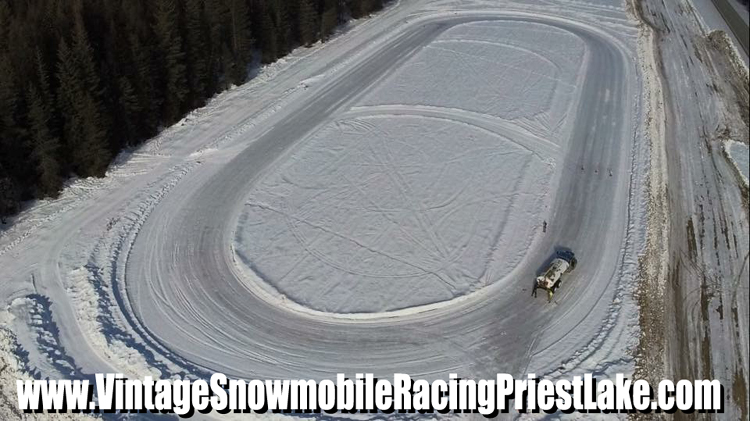 CLICK ON THIS ICE OVAL FOR 2019 VINTAGE SNOWMOBILE RACE SCHEDULE
THIS OVAL is a FULL 1/4 MILE on 10" of ICE.
JANUARY 5th, 2019 had 243 ENTRIES!
---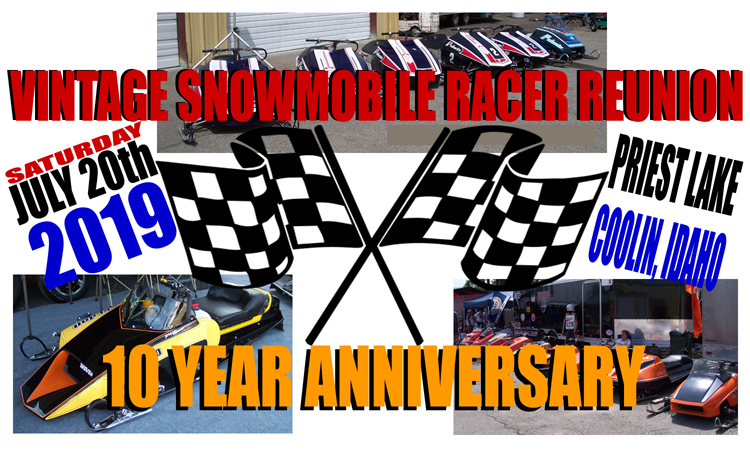 CLICK ON THE IMAGE ABOVE TO VIEW THE DETAILS !
GET IT ON !
---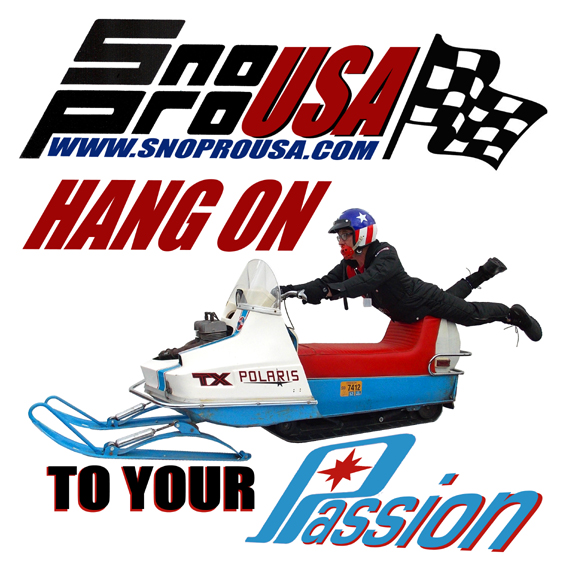 ---

~ VINTAGE SNOWMOBILE PASSION ~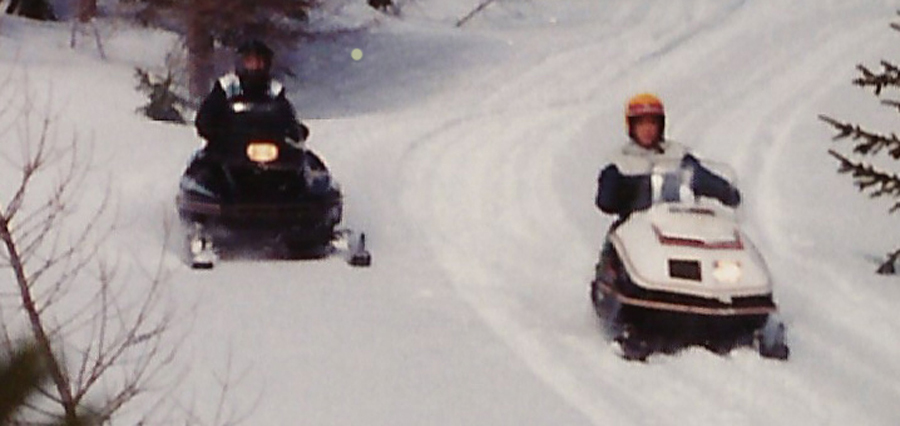 1982 ~ Roman Nose IDAHO ~ Father and Son Moment in The Mountains.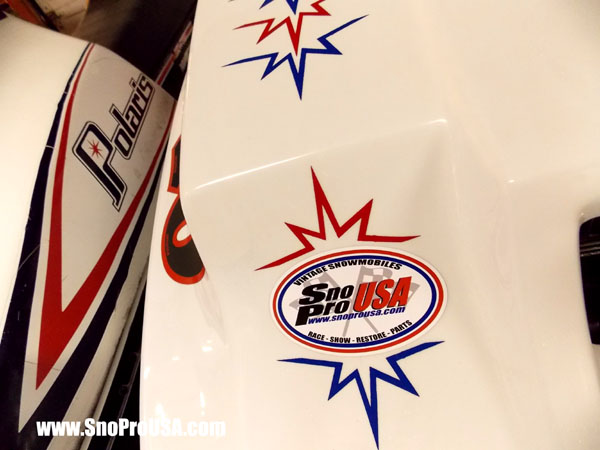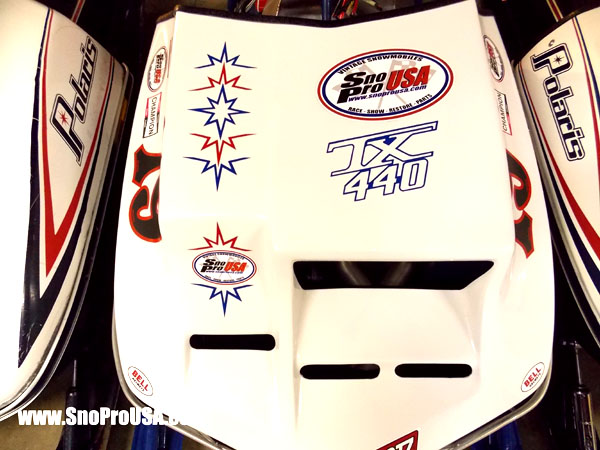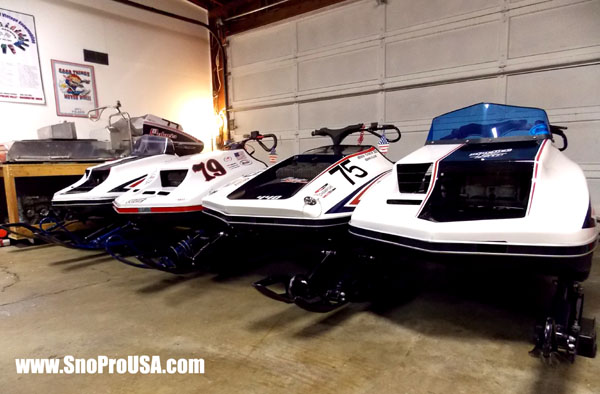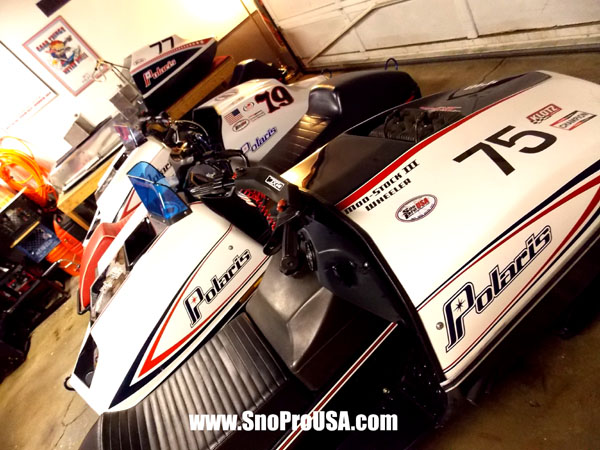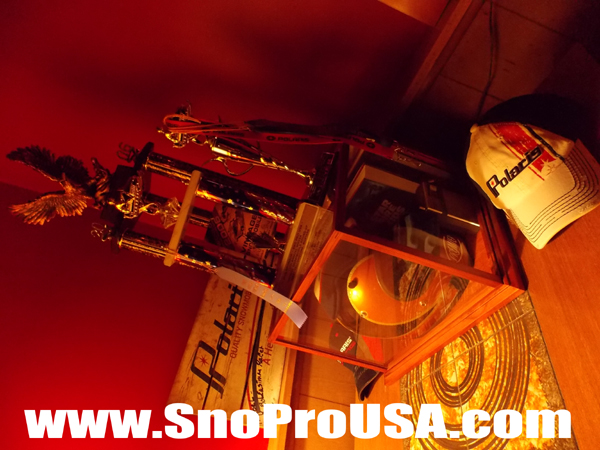 SPOKANE ~ WASHINGTON
ROSEAU ~ MINNESOTA
YELLOWSTONE ~ MONTANA
EAGLE RIVER ~ WISCONSIN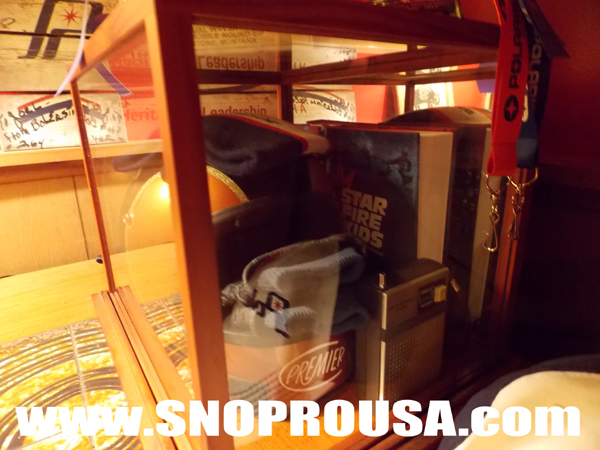 THANK YOU LARRY PRESTON ~ Starfire KIDS !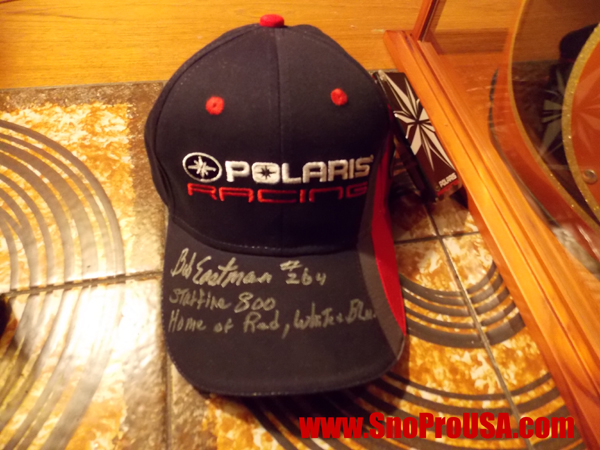 THANK YOU BOB & KAROLYN EASTMAN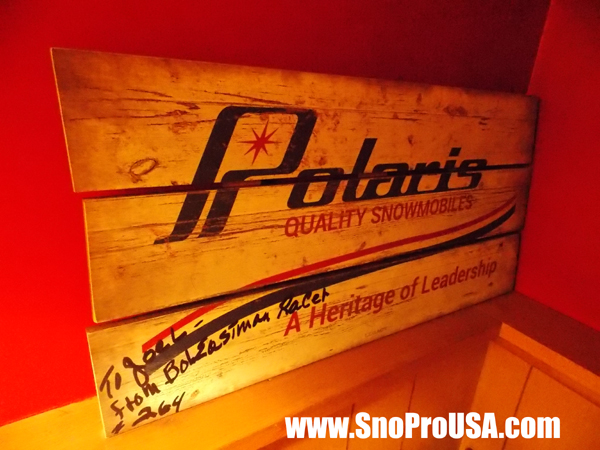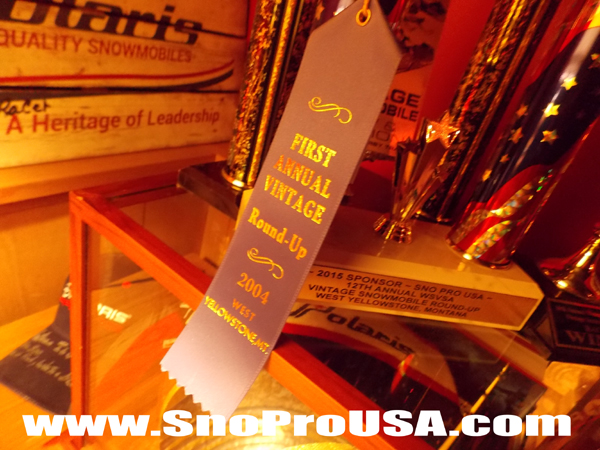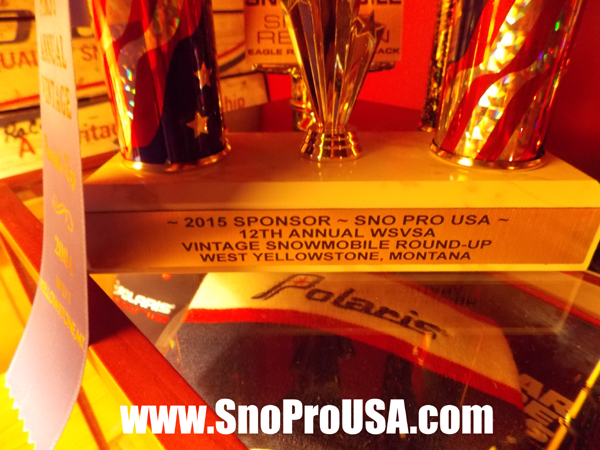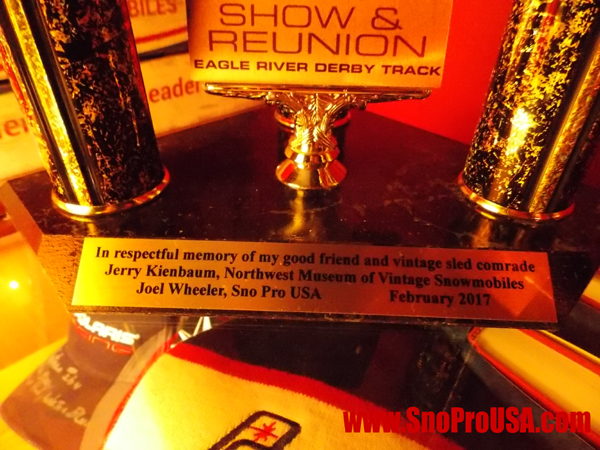 Thank You Jerry Kienbaum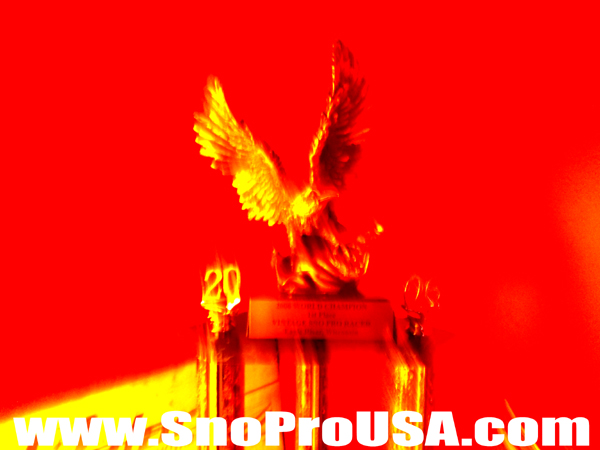 THE WORLD CHAMPIONSHIP SNOWMOBILE DERBY
55 YEARS OF OVAL RACING !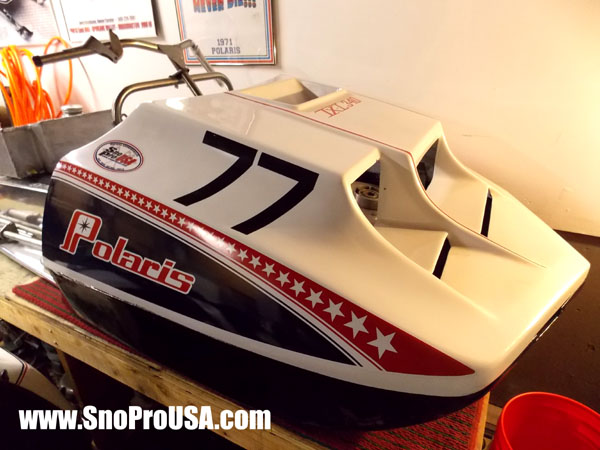 For All You Do, This one's for You ! [J.A.K.]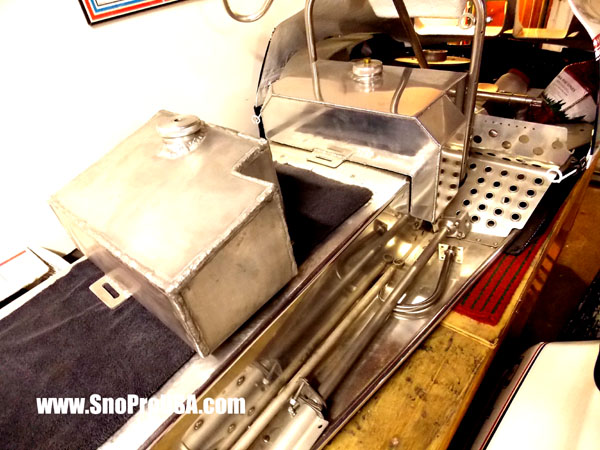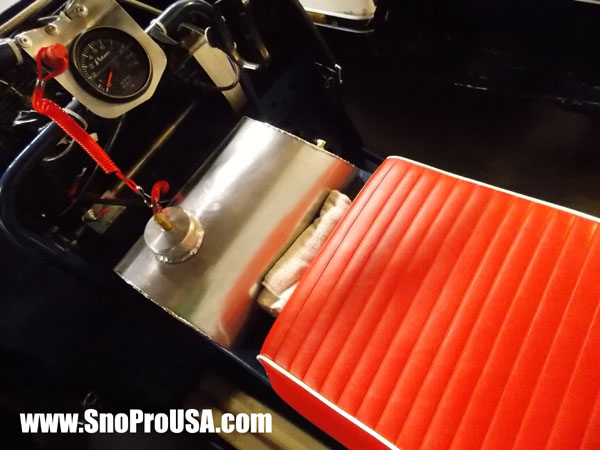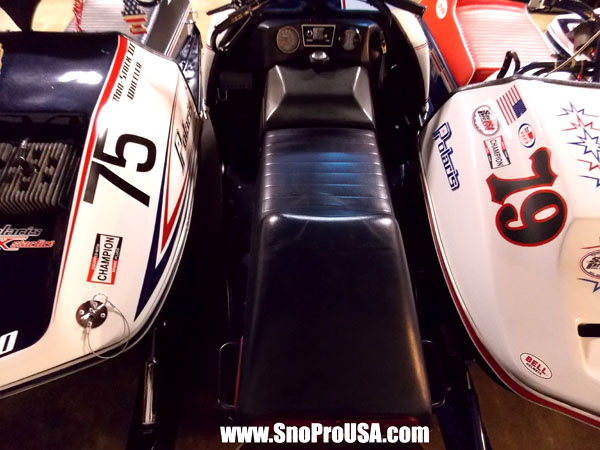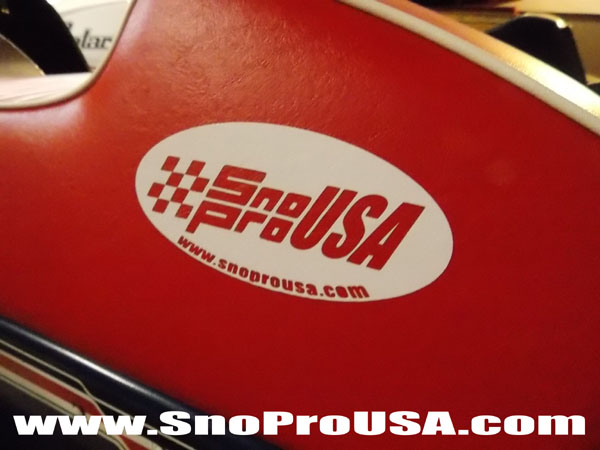 ---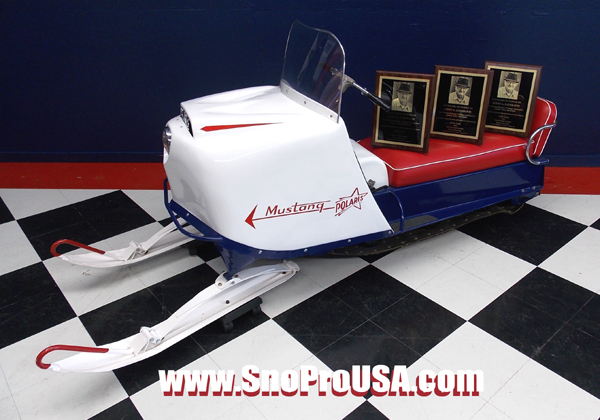 My good friend Jerry's First Snowmobile was a 1965 Polaris Mustang.
This is his restored Mustang on display in Spokane with the commemorative
plaques provided by The Bob & Karolyn Eastman Trust.
Duplicates of these plaques sit in front of his three Starfires
now owned by the Eastman Trust in the Northstar City of Minnesota.

---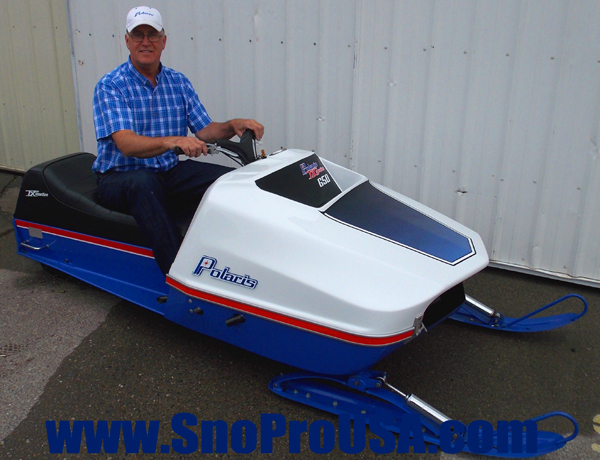 Jim Smith ~ 1973 Polaris TX Starfire
This beautiful restoration has a rare 800cc engine just like the one Bob Eastman
won the World Championship on at Eagle River in 1973.
Now this sled is parked next to Jerry Kienbaum's three Starfires & Eastman's Shooting Star
along with several other famed vintage sleds of snowmobile history in Minnesota.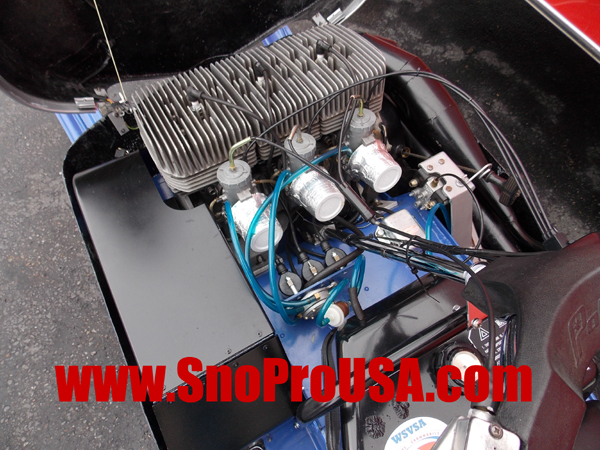 1973 Polaris TX Starfire 800cc

---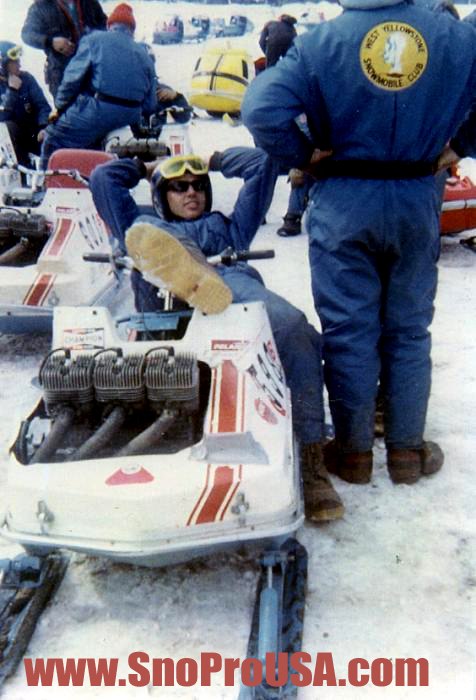 DECEMBER 1970 West Yellowstone, Montana
BOB EASTMAN ~ POLARIS
"Cool Hand Racer"
---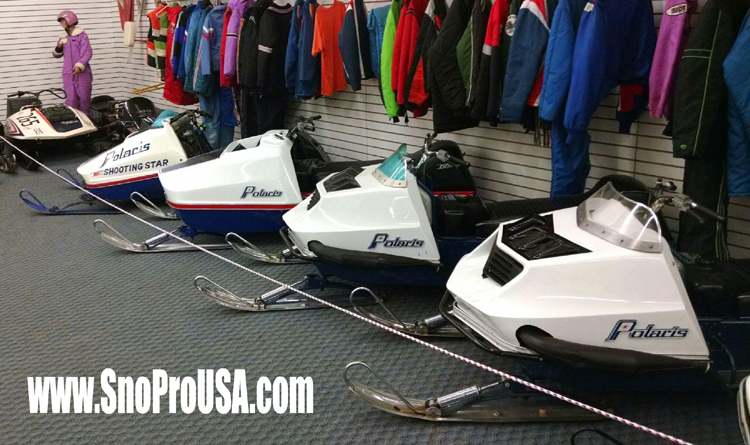 Jerry's 3 Starfires now at their new home in Roseau Minnesota
parked next to Bob Eastman's SHOOTING STAR.

---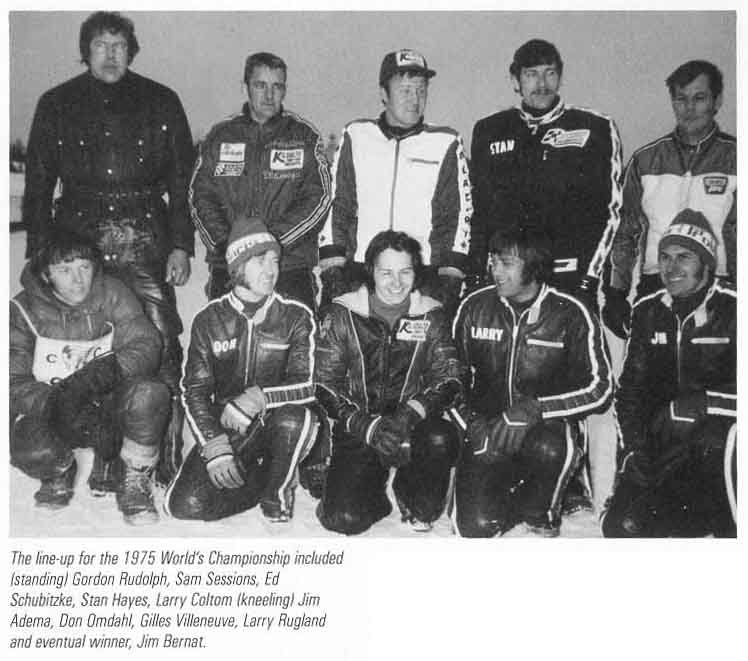 ---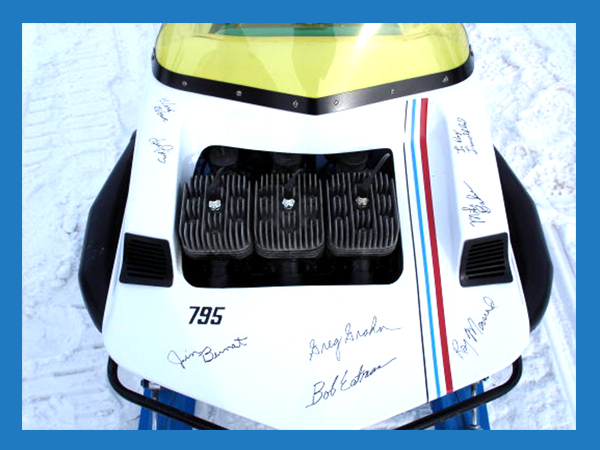 1971 Polaris 795 ~ JERRY KALLAL, CANADA has the Northstar Spirit
with signatures from the Starfire Kids on his hood.
---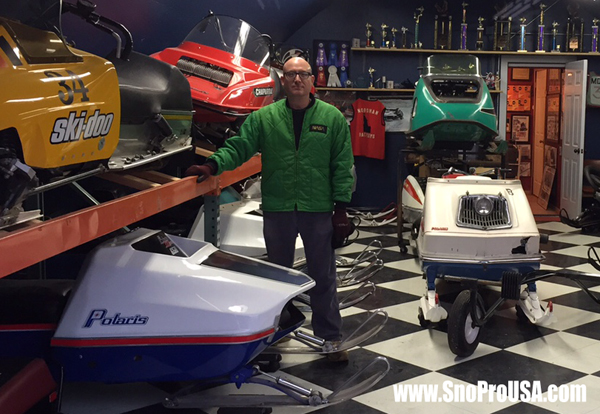 Sled Stork ~ Placing Vintage Sleds where they will be Loved.

---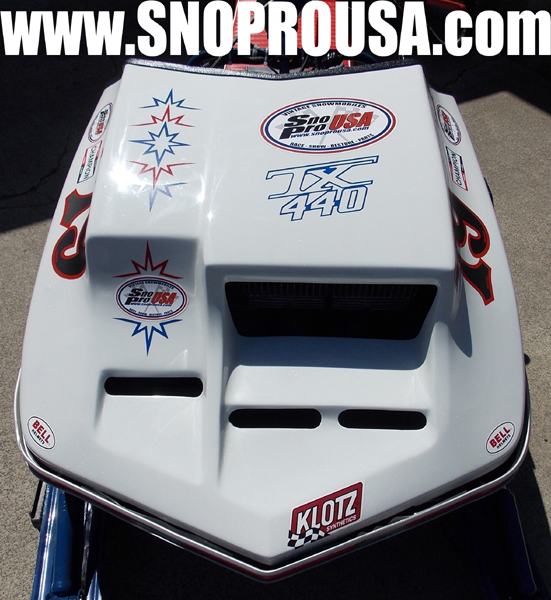 1979 Polaris TX-440 ~ MOD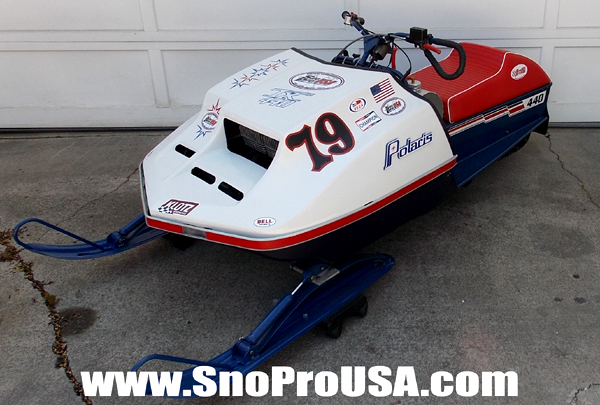 ---


POLARIS HOODS, BELLY PANS, TUNNELS & MORE !

---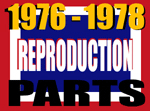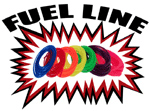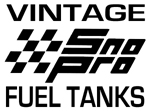 ---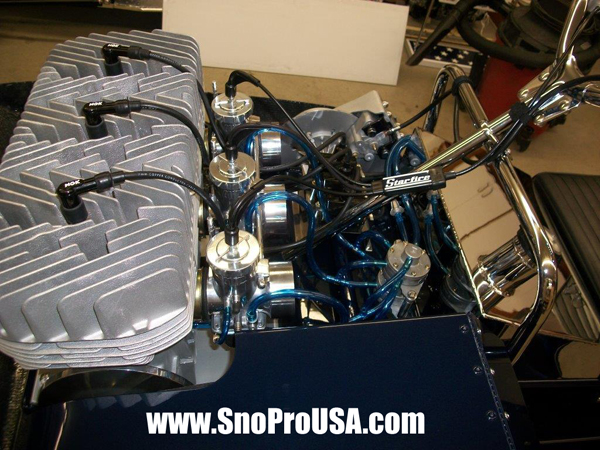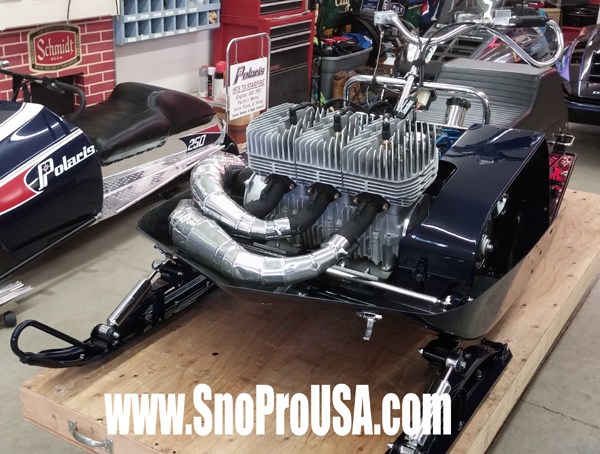 GOOD NIGHT NURSE. . . . .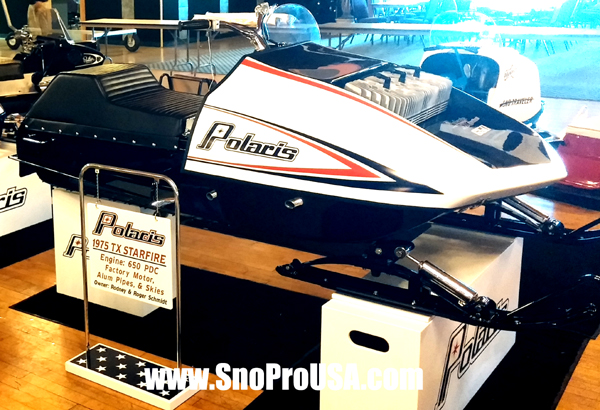 1975 POLARIS PDC 650
---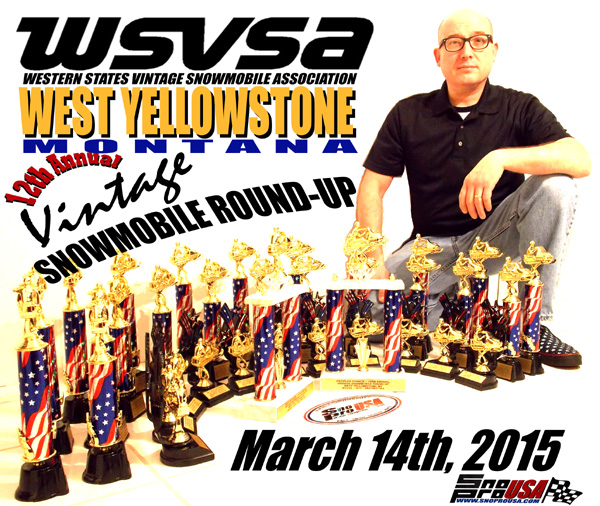 CLICK on the Image to View More!
---

1977 Polaris TX-L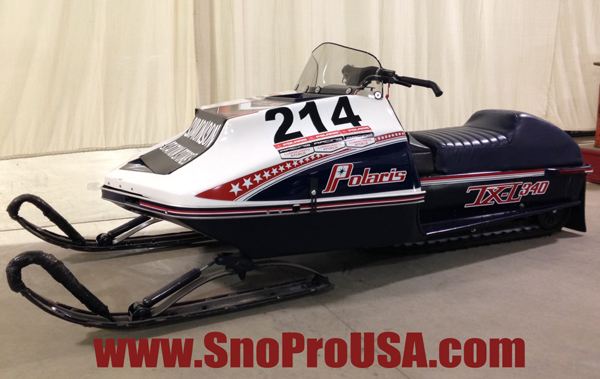 Arch Simonson's rider sled from the St. Germain, Wisconsin event in 2015.
This is a clone of his 1977 Championship I-500 Race Sled.
The original sled is at the Hall of Fame Museum, and this is what he
rode this year for 32nd Annual Ride with the Champs.
Thank you Arch for sending the photo !
---
POLARIS SNO-TRAVELER
This is an original West Yellowstone, Montana Lodge Service Sled
that I found in Belgrade, Montana in 2014.
---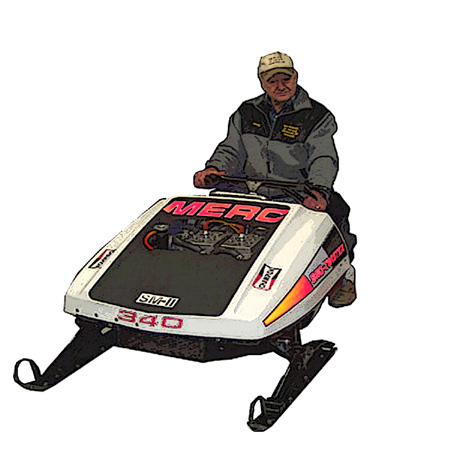 Icon from the Northwest in many arenas.
Known to us as a snowmobile restoration specialist, collector, museum owner and curator.
Most of all, a Great Man.
Jerry Kienbaum, my friend and comrade.
CLICK ON JERRY's POSTER ABOVE & VIEW MORE
---

*FLASHBACK 1980*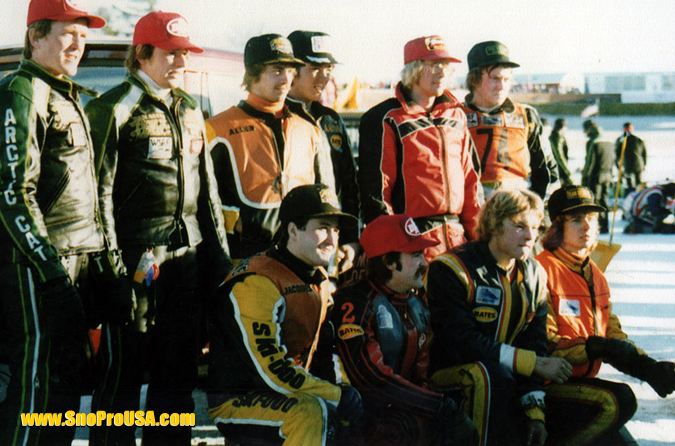 1980 Eagle River Snowmobile Championship Line Up !
---

Yellowstone is the TOP of North America in many ways.
Sacred Ground to Ride.

---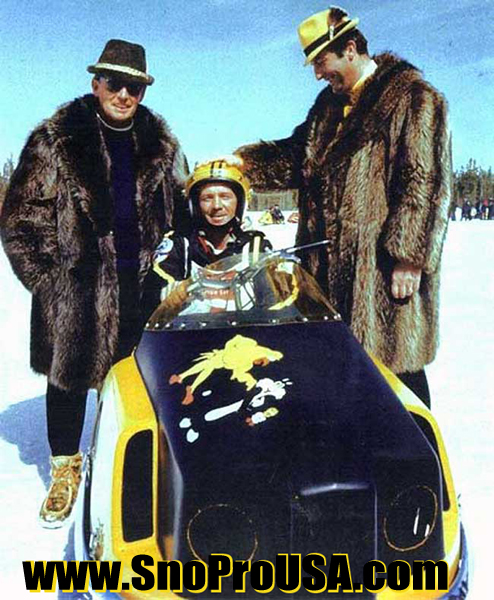 1969 West Yellowstone ~ Duane Eck on the World's Fastest Snowmobile.
The Ski-Doo Double Eagle.
---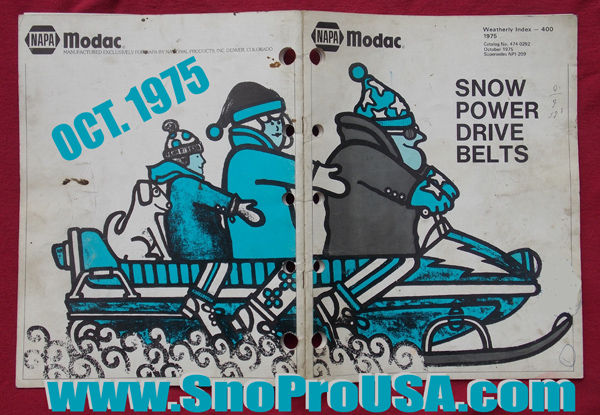 1975 NAPA Snowmobile Parts Book.
---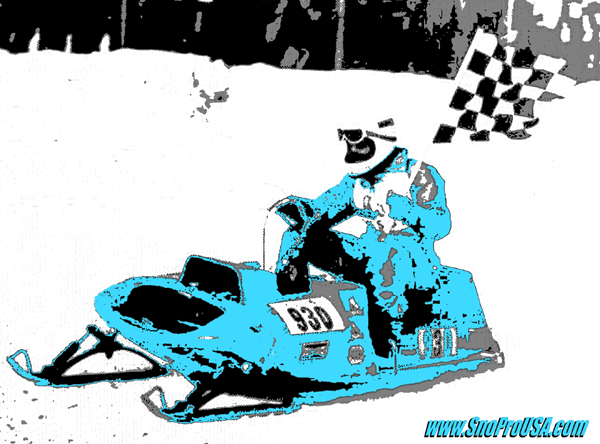 Jim Adema
January 29th, 1942 - December 14th, 1975
One of the most Innovative & Competitive Racers on the Oval.
He was also the first fatality of Oval Snowmobile Racing.

---
Sno Jet !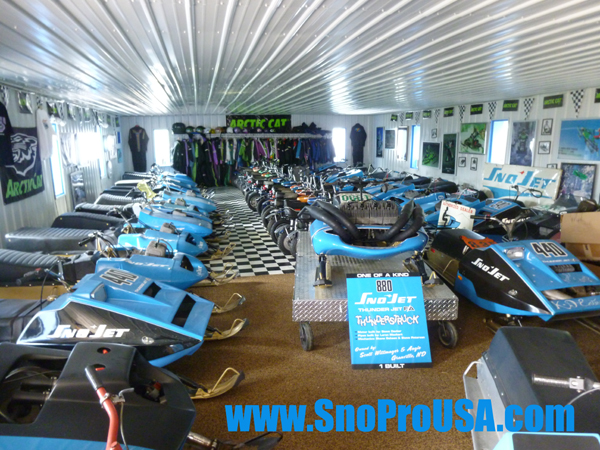 ---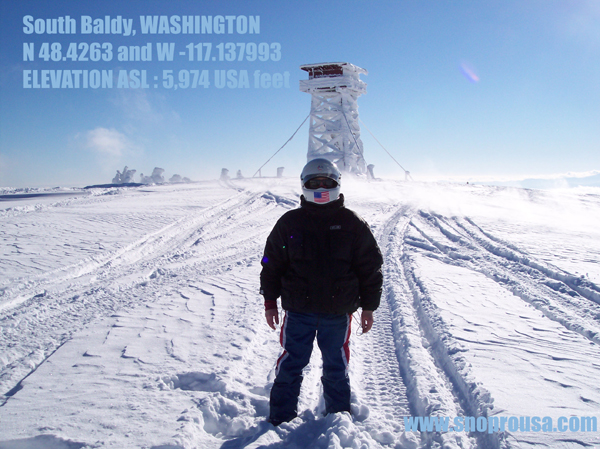 New Years Day 2011 ~ 18 feet of Snow and -20F.
Perfect Weather to be on my Favorite Summit in Washington !
The only breeze that day was when a sled went haulin' ass by you.
Notice the snow mist in the back from some dude on a new Ski-Doo Blizzard.
---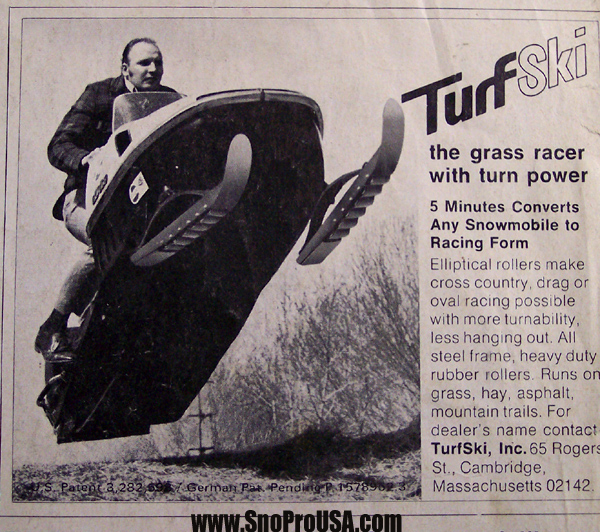 TURF SKI - Dig the Dude in the Suit, Tie and Wingtip Shoes !

---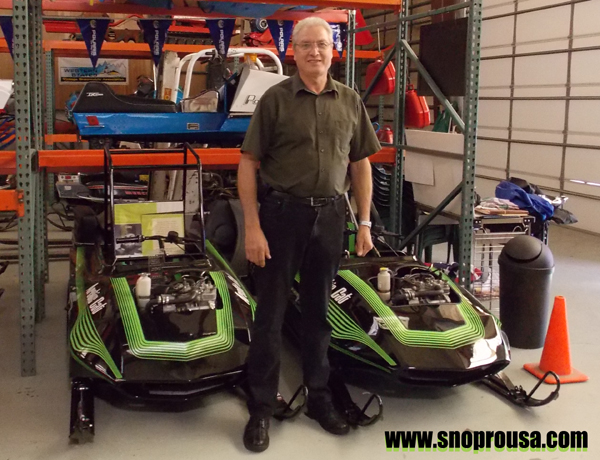 Roger Gage ~ Arctic Cat, Engineer, Design & Research from the 70's
Enjoyable Visit last September on his way home from Thief River.

---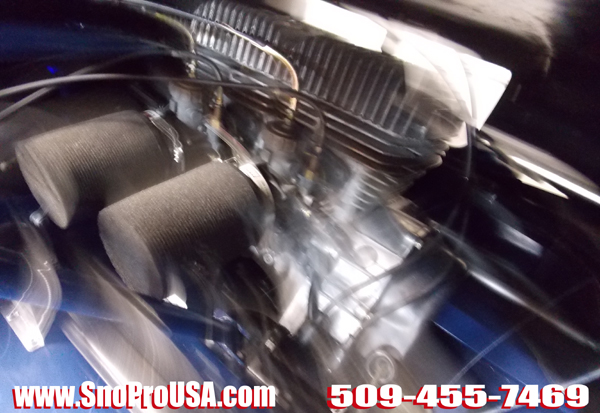 Polaris TX 440 ~ Ported, Polished and Rockin High RPM
F=ma : Force equals mass times acceleration
[SNO~JET]
---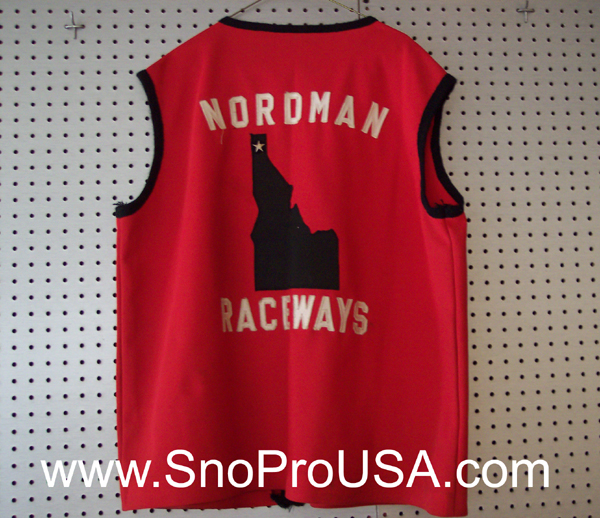 Nordman, IDAHO Snowmobile Racing
---

FLASHBACK 1978 !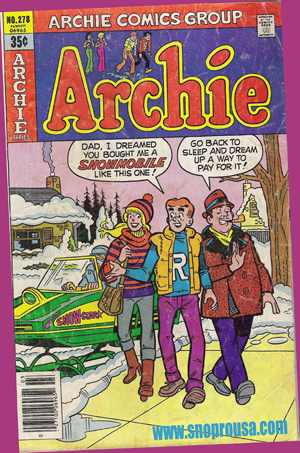 ---

L@@KING FOR A VINTAGE SNOWMOBILE ?
---

SnoPro USA: RESTORATION & MODIFICATION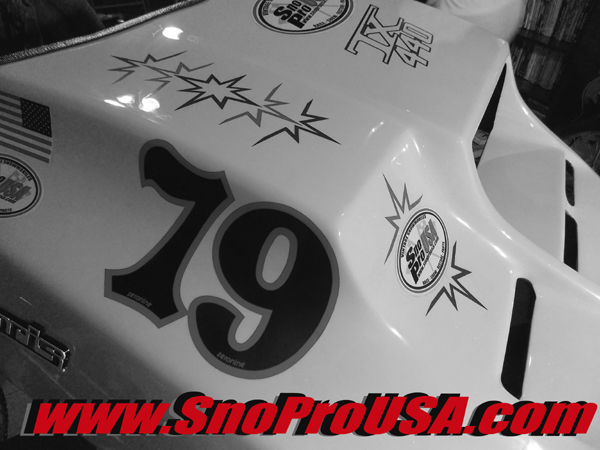 1979 POLARIS TX 440 ~ Oval Racer
Click Above to View Process
---

~ W A N T E D ~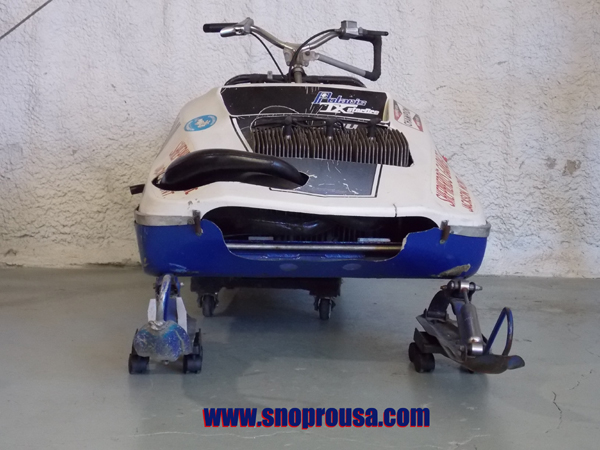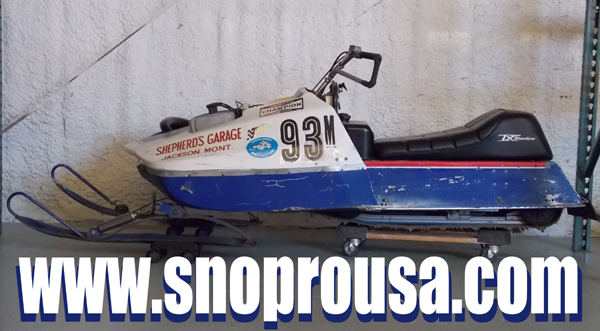 ~THE MONTANA OUTLAW~
RICH Shepherd's 1973 Polaris TX Starfire MOD III

---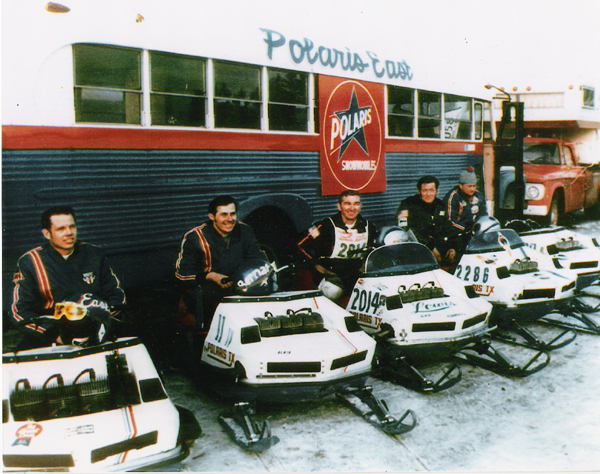 1970-71 POLARIS Race Season
---
STARFIRE KIDS by Larry Preston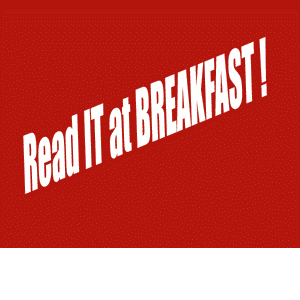 THINK SNOW!
THINK SnoProUSA!
---
~ SNO PRO USA FLASHBACK to 1979 ~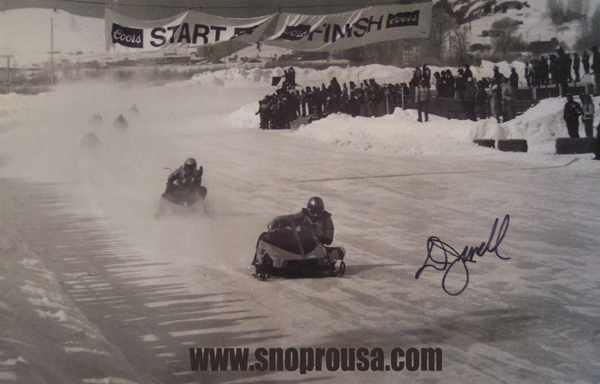 ~ Dan Jewell - Carter, Montana ~
1979 Ski-Doo BLIZZARD Super MOD II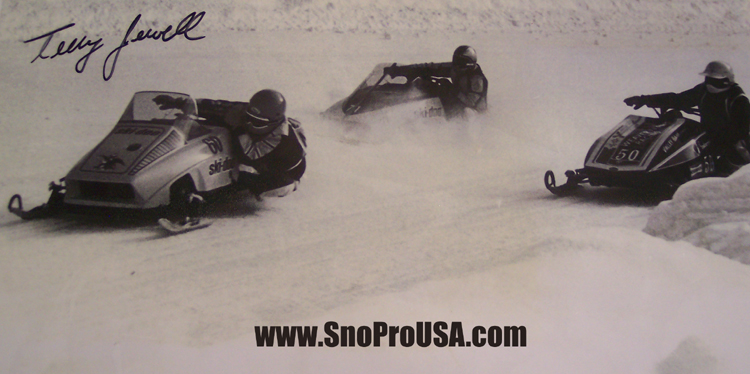 ~Terry Jewell - Carter, Montana~
1978 Ski-Doo BLIZZARD Super MOD II
Click the photo above to view this sled !

---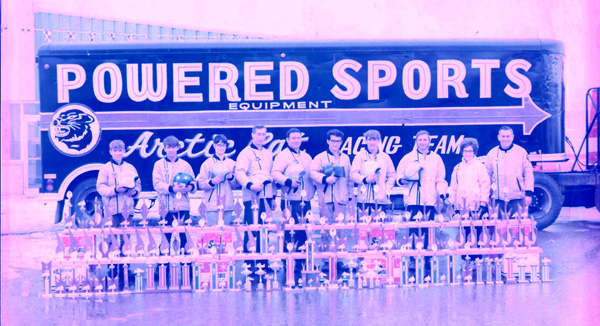 POWERED SPORTS EQUIPMENT -Arctic Cat RACING TEAM
Bobby Hoyt, Danny Hoyt, Joy Pateman, Harris Johnson, Bob Sheer, Gene Hoyt,
Terry Hoyt, Tom Stockert, Marty & Donn Hoyt [Hoyt Family, Mother & Father].

Terry Hoyt [4th from the right] raced alot of Arctic Cat's in the 1970's.
The photo above with three rows of trophys is from one racing season.
This race team ran Kawasaki powered Arctic Cat Snowmobiles.
Lynx 292's, 340's & 399's, Puma 440's & King Kat MOD Class
In 1973 Terry Hoyt dominated grass drags on his Arctic Cat Turf Tiger 340.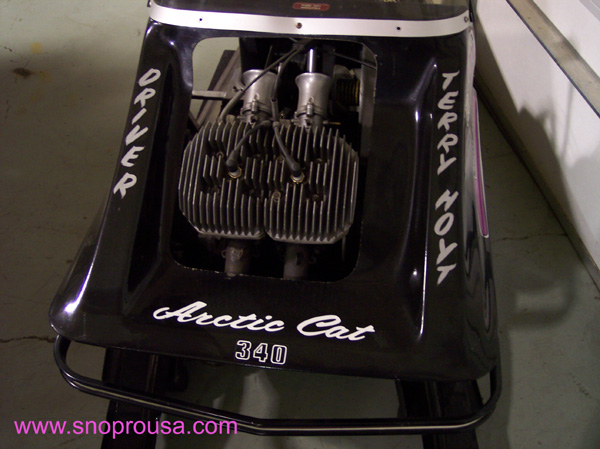 1972 Arctic Cat Turf Tiger in original condition. [click above to view more]
Terry's Brothers found out this sled was for sale and took the opportunity
to buy it to give to Terry for his Birthday in 2013 !
Many years later reunited with his old grass drag sled.
Congratulations Terry !

---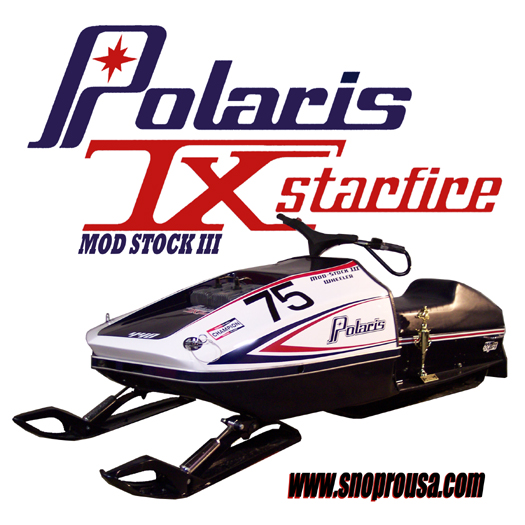 ---

DESTINATION YELLOWSTONE
Information for Traveling to Yellowstone.
YELLOWSTONE MONTANA GEOTHERMIC ACTIVITY
See what's shakin' in the Caldera
THE YELLOWSTONE CALDERA
Caldera Information
---
The WSVSA 8th Annual Western Round-UP
YELLOWSTONE, Montana / March 12th, 2011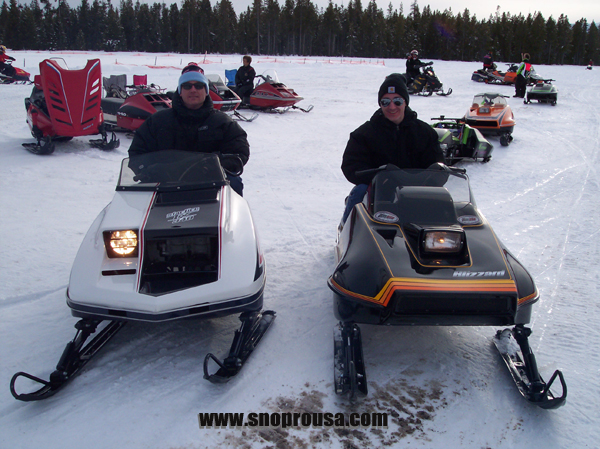 Click on Our Photo !
2012 The Wheeler's - Father and Son
1976 Polaris Starfire TX 340-LC
1979 Ski Doo Blizzard 7500 Plus
---
Also... SEEN IN VSCA Magazine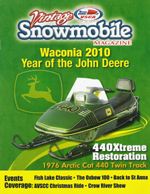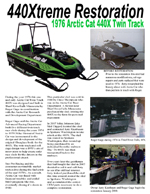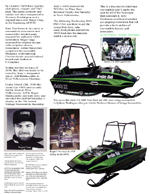 JUNE 2010 Vol. 23, No. 2
---
SNO PRO USA GALLERY
Click Poster to Visit Each Event or Feature Article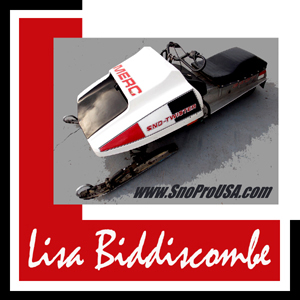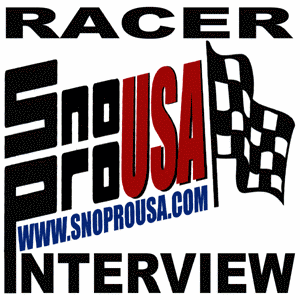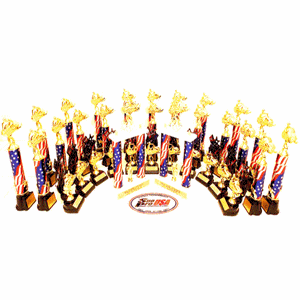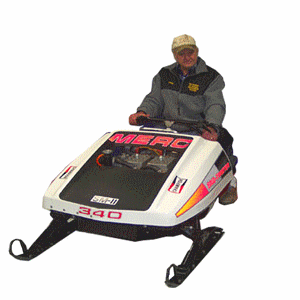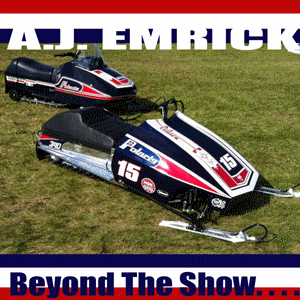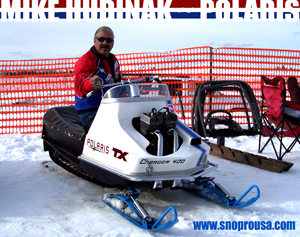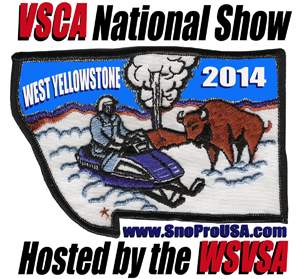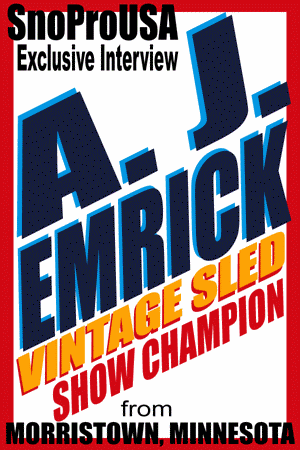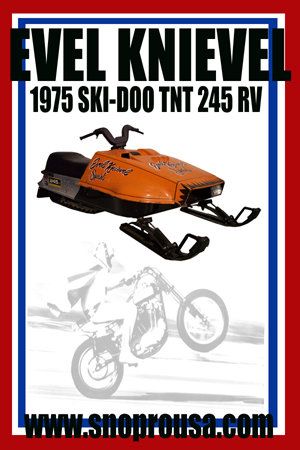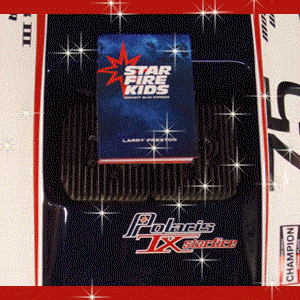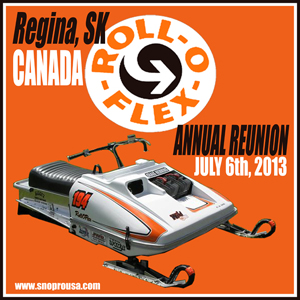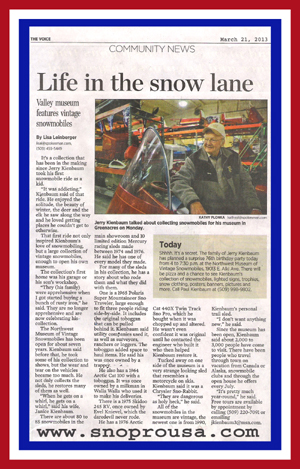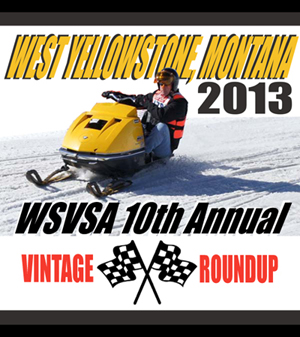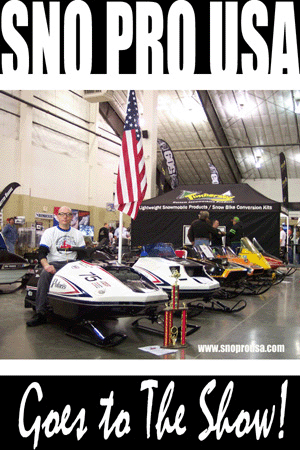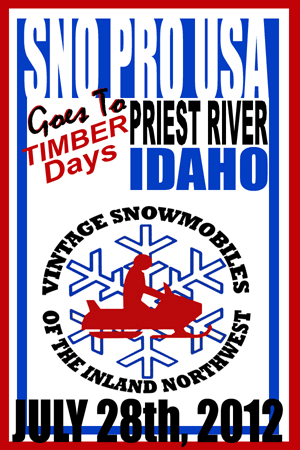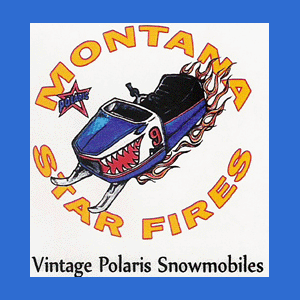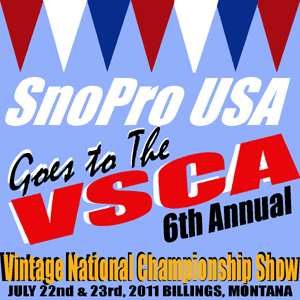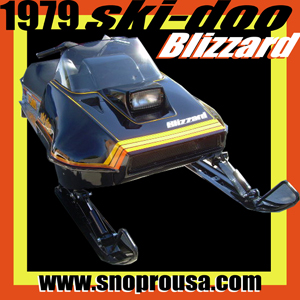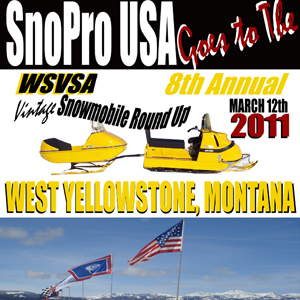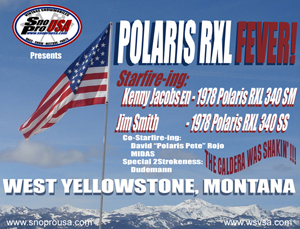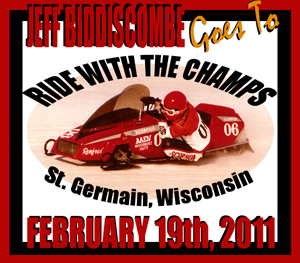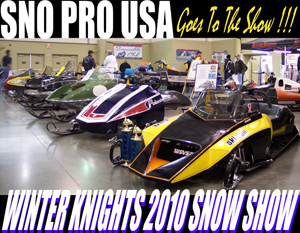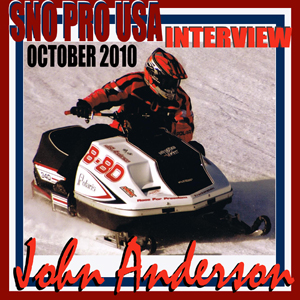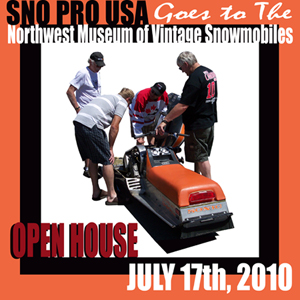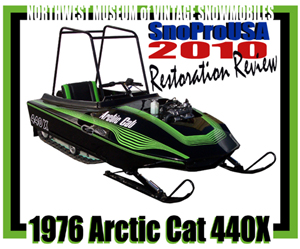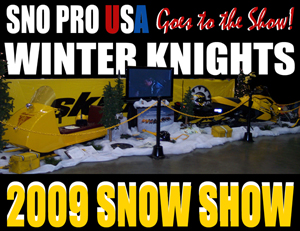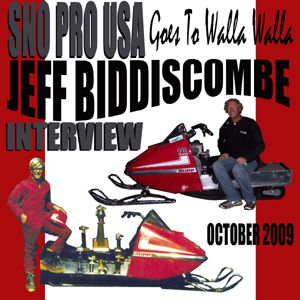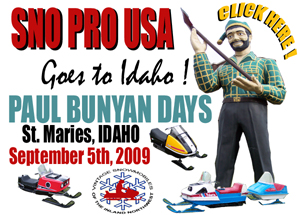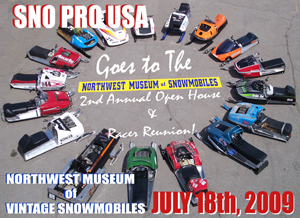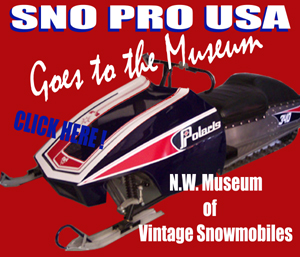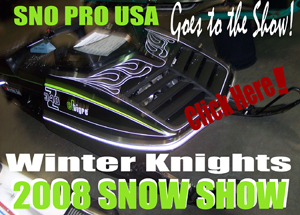 ---
YouTubeCHANNEL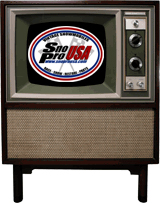 ---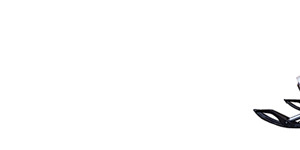 ---
all rights reserved 1999 - Sno Pro USA
WEST PRODUCTONS, INC.