~Vintage Snowmobile Round-UP 2015~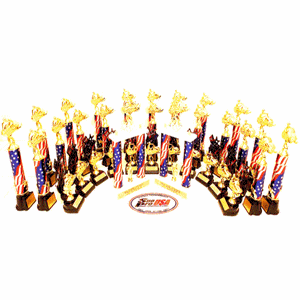 ---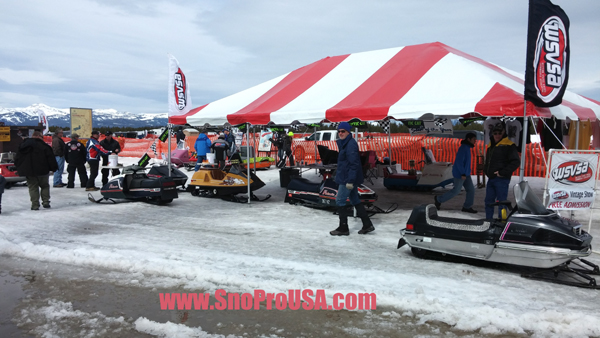 This years event was another nice vintage snowmobile turnout in West Yellowstone.
Alot of boats and motorcycles were heading out on the highways due to the warm weather in
the Northwest, however the diehard Vintage Snowmobile enthusiasts flocked to the Caldera.
WSVSA was there in full fashion ready to conduct the show and help out with
MWR's Vintage Snowmobile Racing.
Special Thanks to:
Jim Smith, Curtis Tate & Tony Crnkovich for all of your years of effort & dedication.
Photos Courtesy of: Indy Chris Dileo, Jerry Kallal & Jim Smith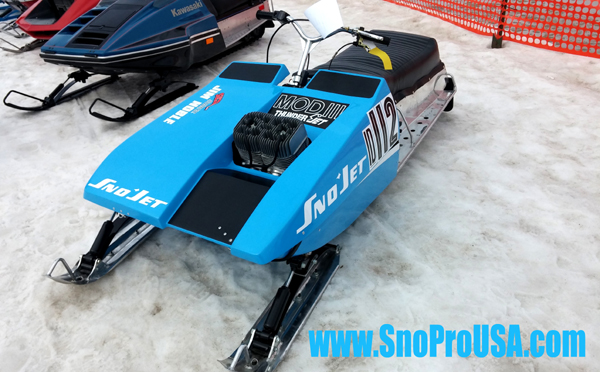 Tony Crnkovich's MOD III
Jim Noble ~ SnoJet ThunderJET 440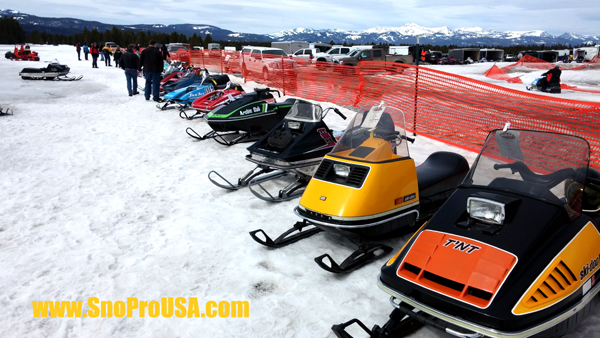 Ski Doo, Arctic Cat, Yamaha, Sno-Jet, Rupp, Polaris & some rare sleds always
make the event in Yellowstone enjoyable. Wind and high overcast makes
it possible to still get the majestic view of the mountains.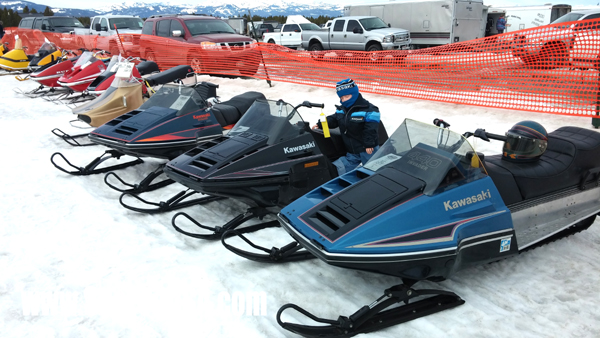 Great display of Vintage Kawasaki sleds complete with youth mannequin.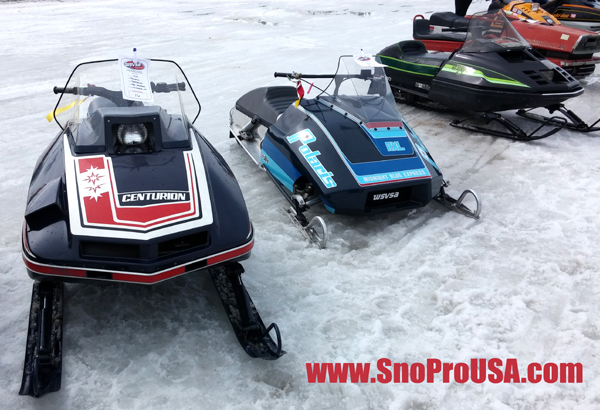 Fancy T.Q. Vintage Polaris Snowmobiles.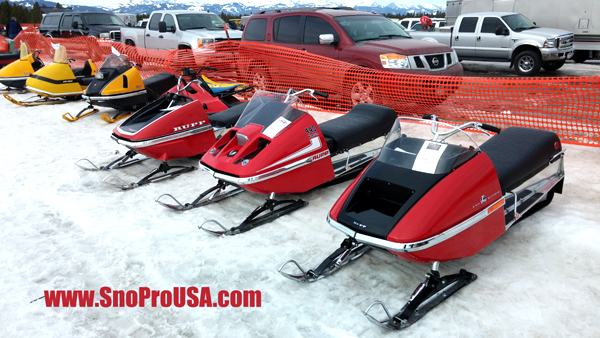 RUPP Snowmobiles from Larry Grooms of Montana
Always great to see sleds from The Grooms Family.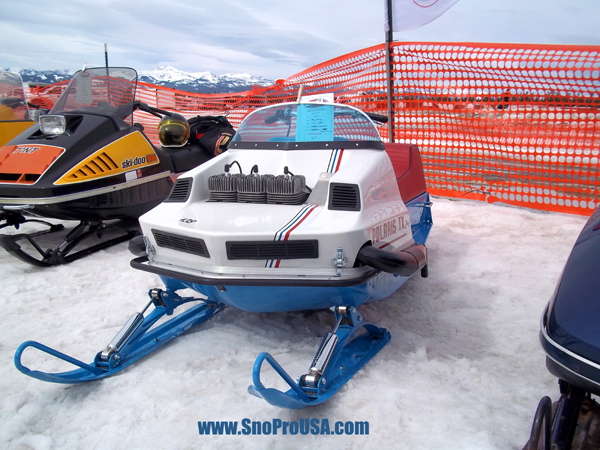 Jerry Kallal ~ Canada
"Peoples Choice" Trophy and 1st Place Restored Race Sled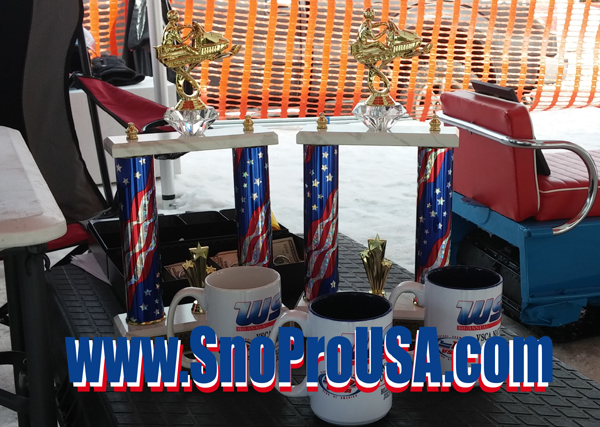 2015 Peoples Choice and Best of Show Awards
with some leftover mugs from the 2011 National show in Billings, Montana.

---
Vintage Snowmobile Racing ~ West Yellowstone, MONTANA
Photos Courtesy of Indy Chris Dileo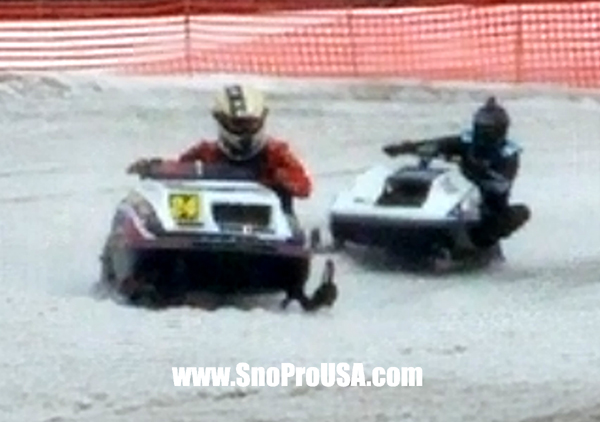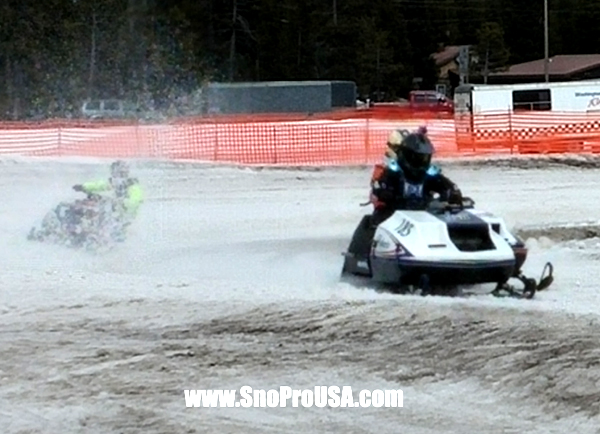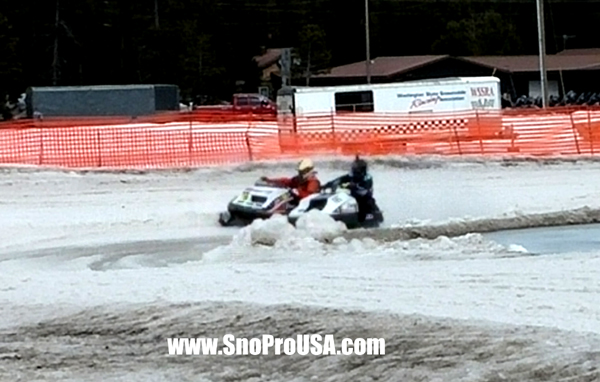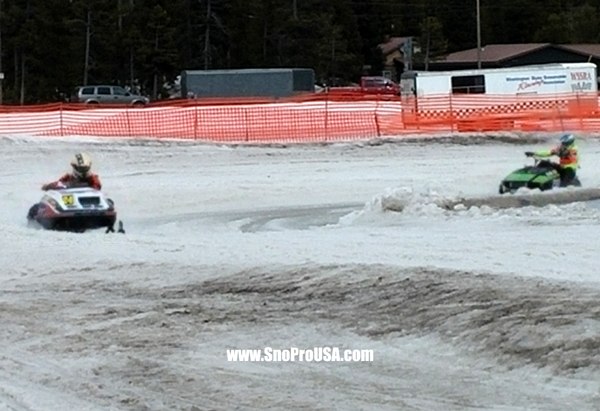 ---
2015 EVENT POSTERS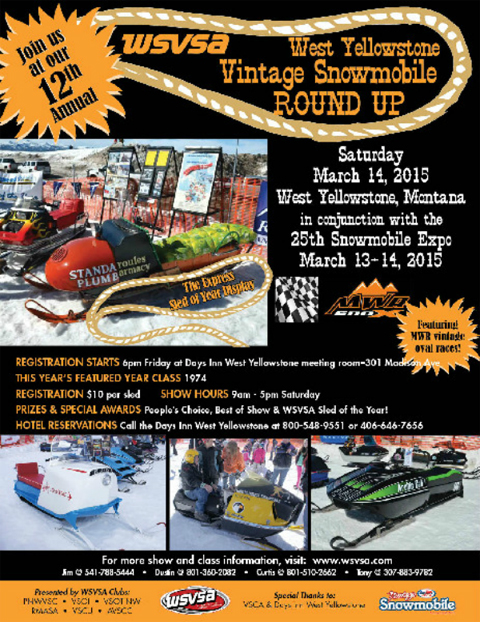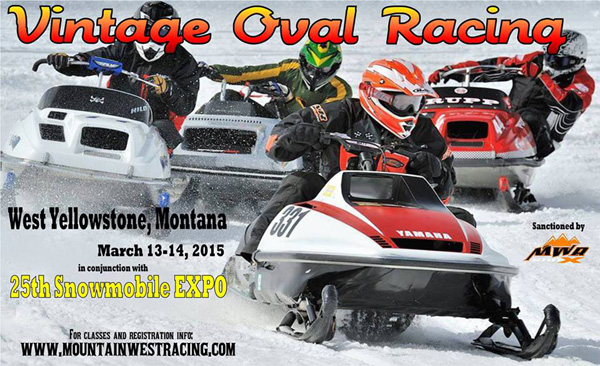 ---

2015 Vintage Snowmobile Event Sponsors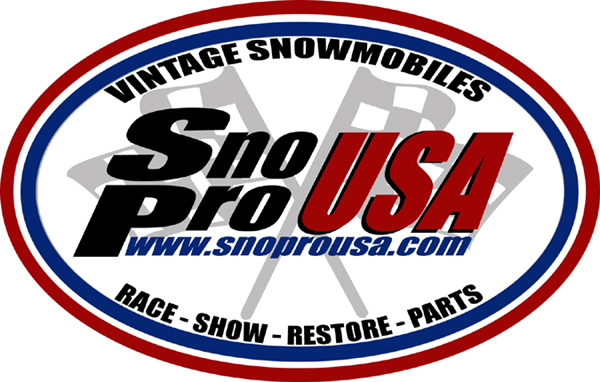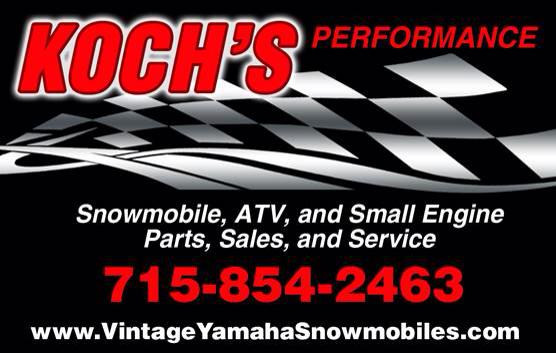 ---

RETURN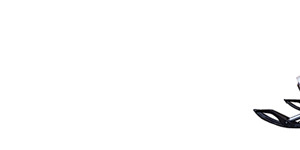 all rights reserved 1999: West Productions, LTD. ~ www.SnoProUSA.com