---
Tonight there was a WONDERFUL SURPRISE Birthday Party for Jerry.
His Wife Janice, Six Children, Grandchildren, GREAT Grandchildren and plenty of friends
were all there. 150+ folks Celebrating and Surrounded by the Vintage Snowmobile Passion
that Jerry has Created into a Historical Museum Showroom!
Plenty of Pizza and Cake !
IT WAS A BLAST !
Keeping it a secret wasn't easy.
Especically when the local newpaper runs an article stating,
"Today there is a Surprise Birthday Party for Jerry Kienbaum."
HAPPY BIRTHDAY JERRY and Many More !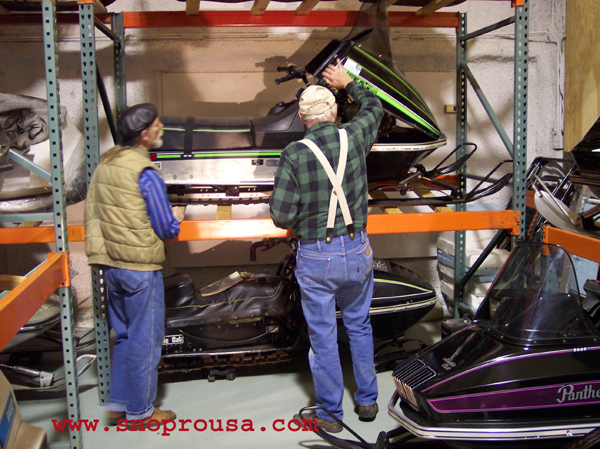 Gary and Jerry looking at the final touches to the many vintage snowmobile restorations.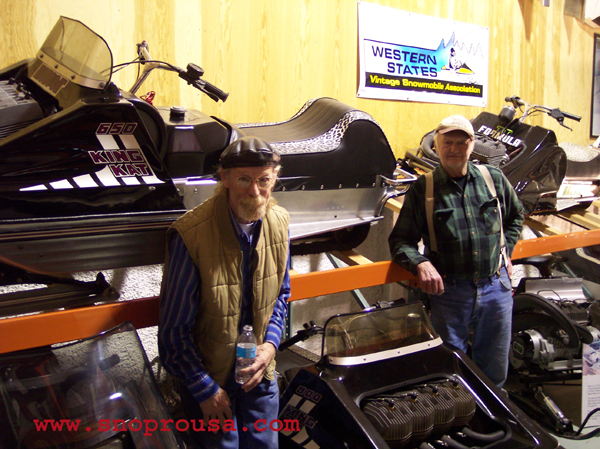 Gary has provided a unique finishing touch to all of Jerry's restorations over the years.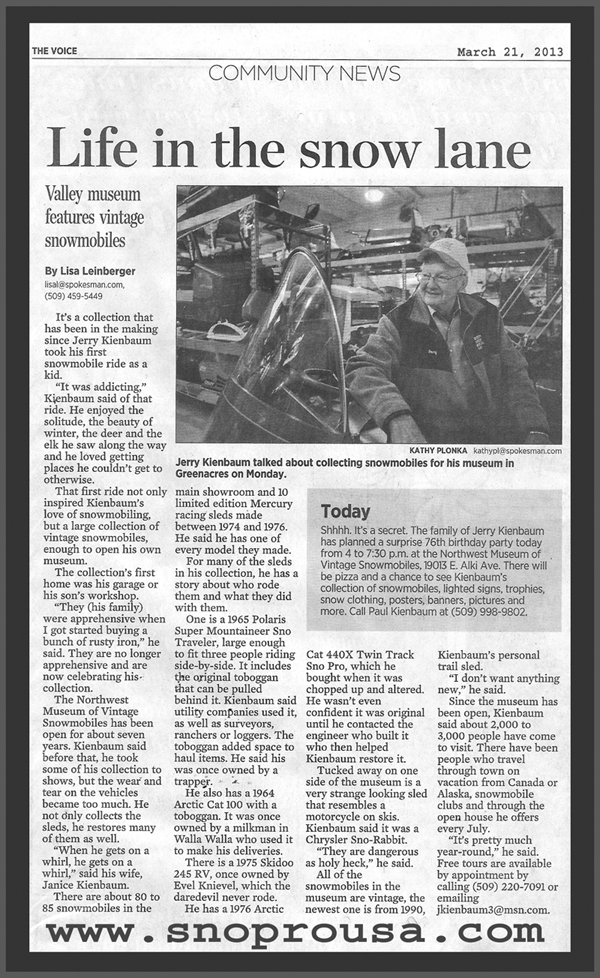 ---
RETURN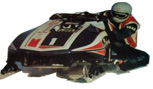 all rights reserved 1999 - Sno Pro USA
WEST PRODUCTONS, INC.