PAGE 6

WSVSA
Vintage Snowmobile Round Up
~AWARDS~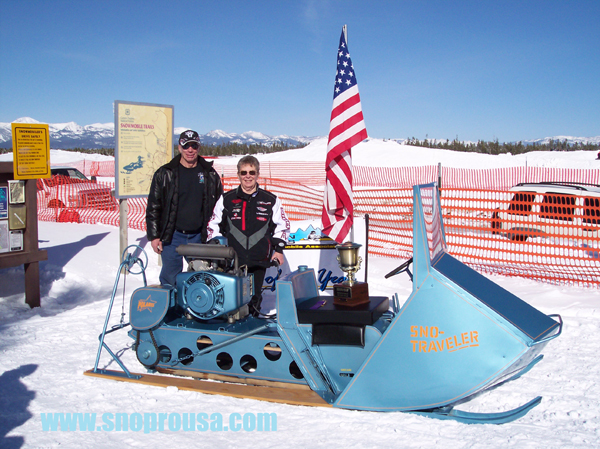 2010 WSVSA Snowmobile of the Year Award
CLAYTON & JOYCE BUSCH - 1960 POLARIS Sno-Traveler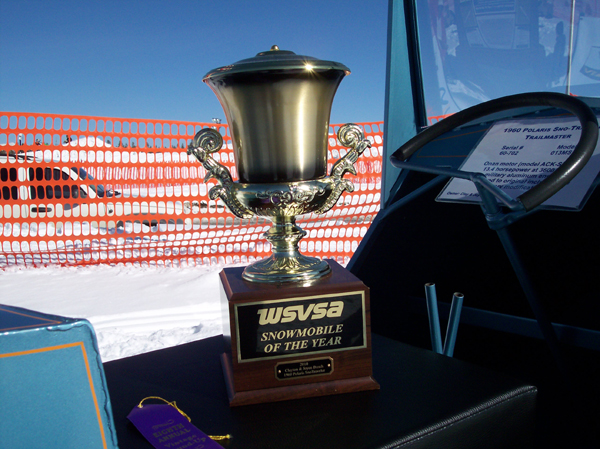 CLAYTON & JOYCE BUSCH - 1960 POLARIS Sno-Traveler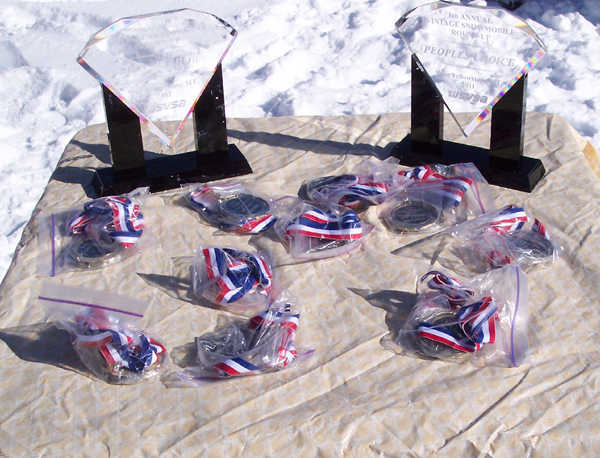 WSVSA AWARDS for 2011's Vintage Snowmobile Round UP - West Yellowstone, Montana

2011 PEOPLES CHOICE AWARD
CLAYTON & JOYCE BUSCH - 1969 Ski Doo Alpine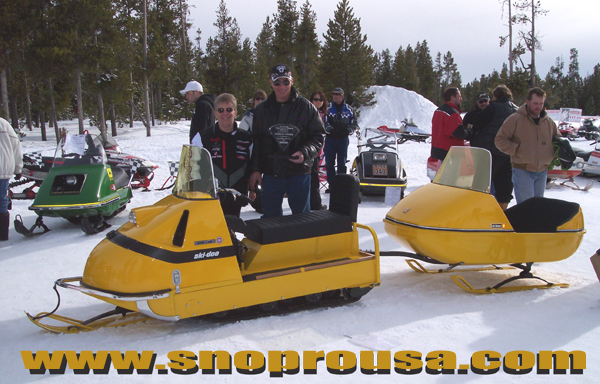 CLAYTON & JOYCE BUSCH - 1969 Ski Doo Alpine & Ski-Boose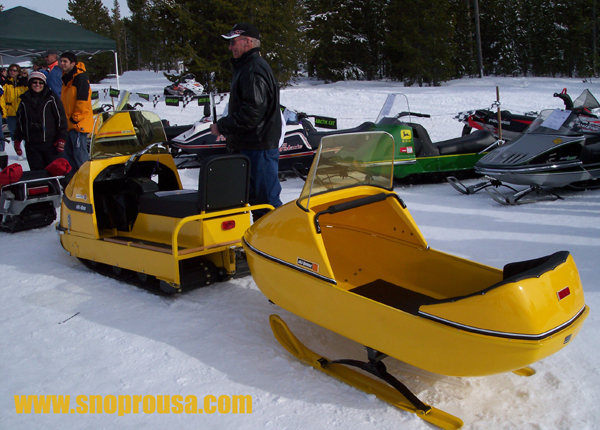 Vintage Cutter - Ski - Boose by Ski-Doo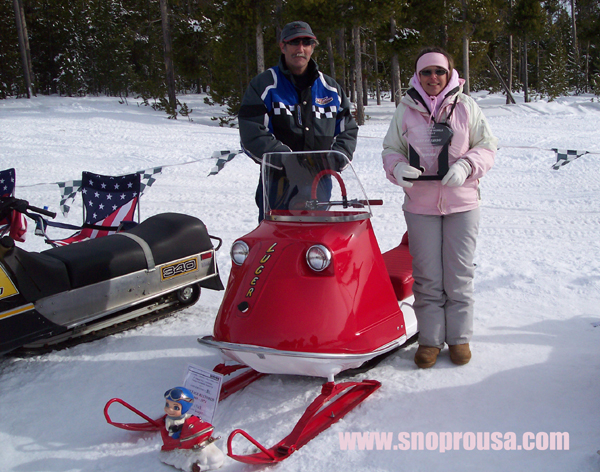 2011 BEST OF SHOW AWARD
DEBBIE GINDER - 1969 LUGER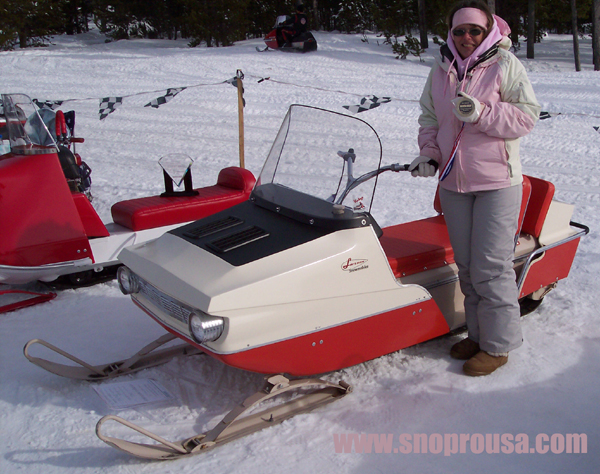 ANTIQUE RESTORED - DEBBIE GINDER - 1967 LARSEN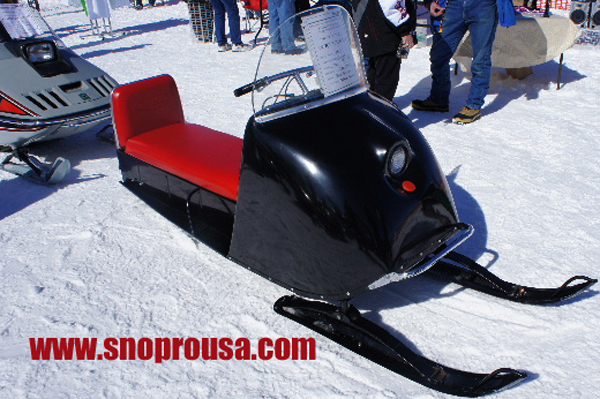 ANTIQUE RESTORED - BRIAN GOODMAN - 67 SCORPION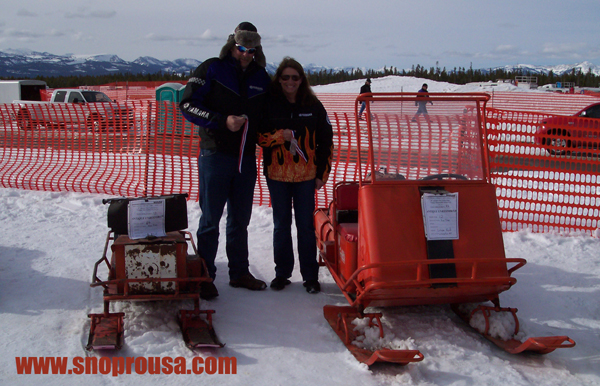 ANTIQUE UNRESTORED - WAYNE FORD - 62 FOX TRAC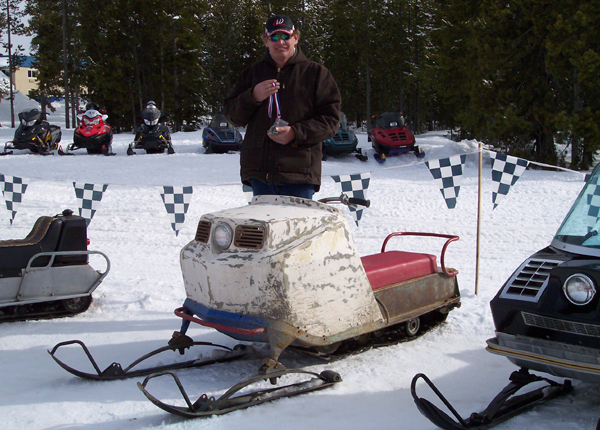 ANTIQUE UNRESTORED - LONNY CUSTER - 67 POLARIS COLT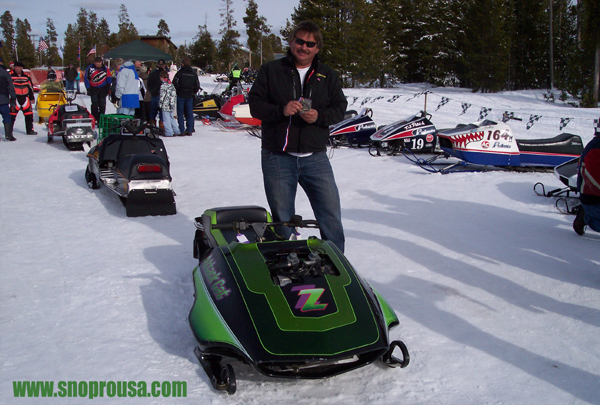 FEATURED YEAR 1976 - PERRY HESTENESS - 76 ARCTIC CAT

FEATURED YEAR 1976 - DAN GROOMS - 76 RUPP MAGNUM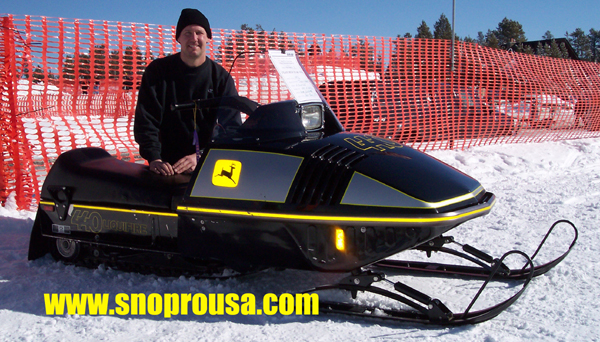 FEATURED YEAR 1976 - DAVID BRUMMER - 76 JOHN DEERE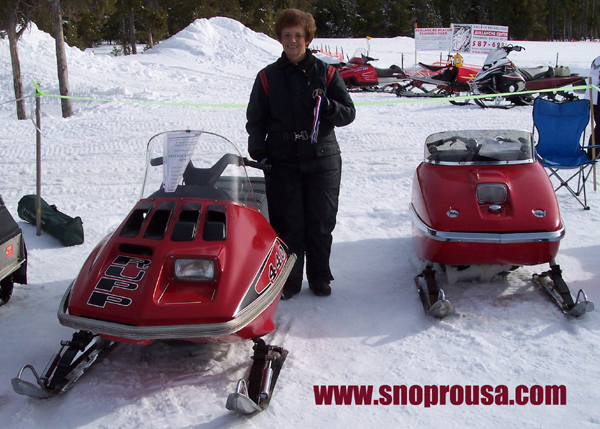 75-79 UNRESTORED - BARBARA GROOMS - 77 RUPP NITRO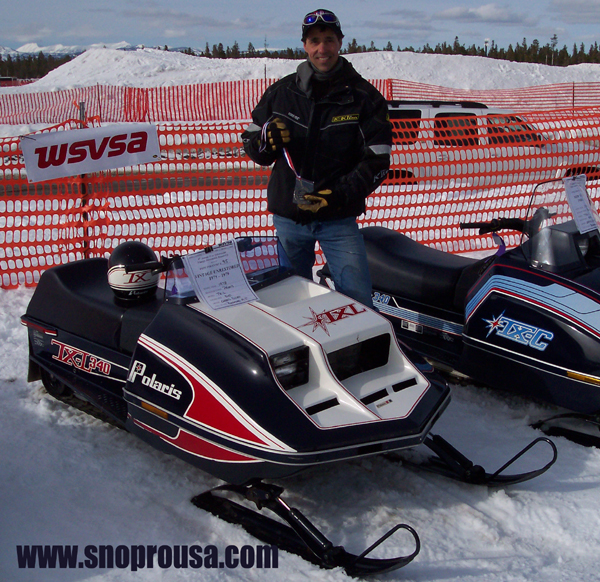 75-79 UNRESTORED - CHRIS DILEO - 78 POLARIS TX-L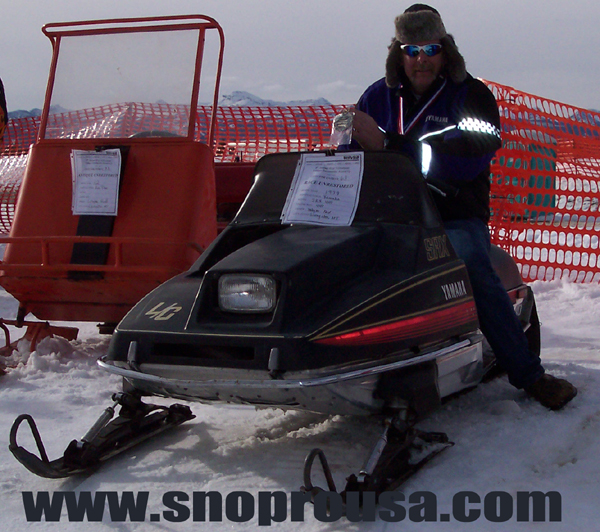 RACE UNRESTORED - WAYNE FORD - 79 YAMAHA SRX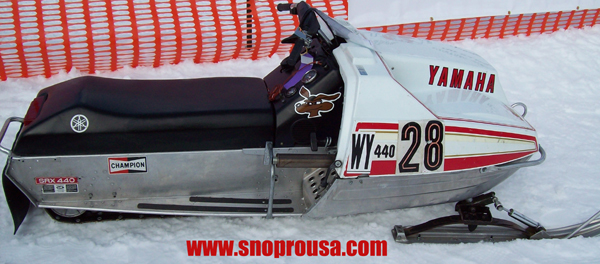 RACE UNRESTORED - TONY CRNKOVICH - 76 YAMAHA SRX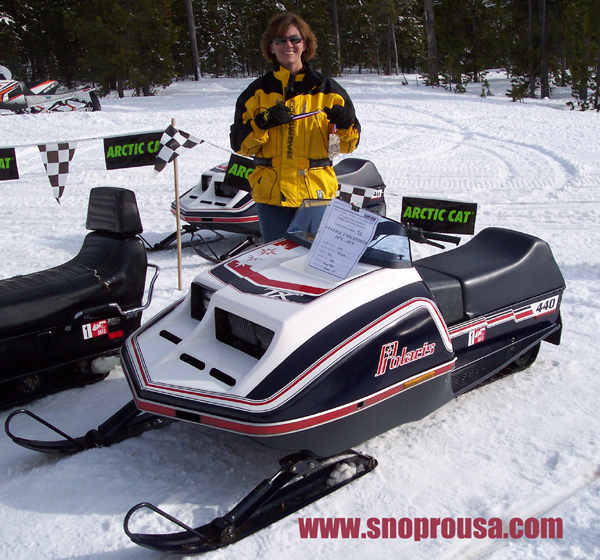 75-79 UNRESTORED - TONY & LISA COOK - 79 POLARIS TX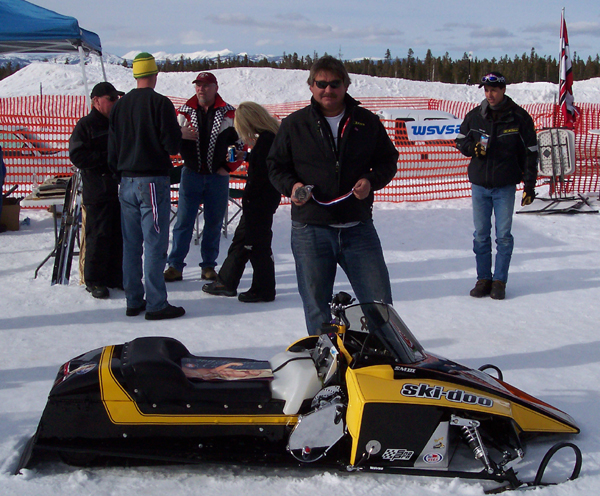 RACE RESTORED -PERRY HESTENESS - 81 SKI DOO SNO PRO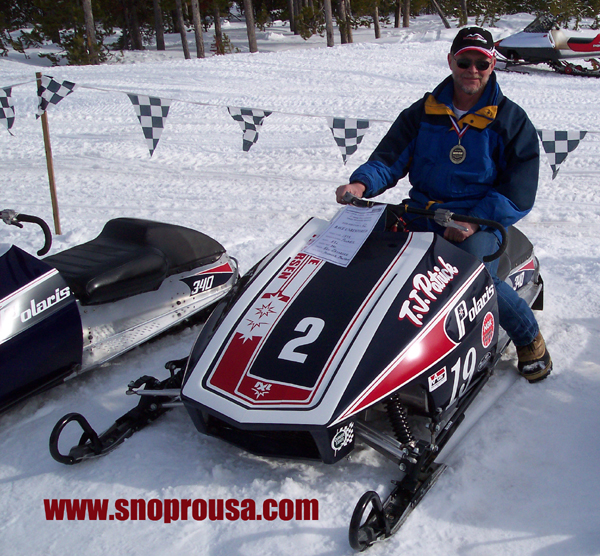 RACE RESTORED - KEN JACOBSEN - 1978 POLARIS RXL SM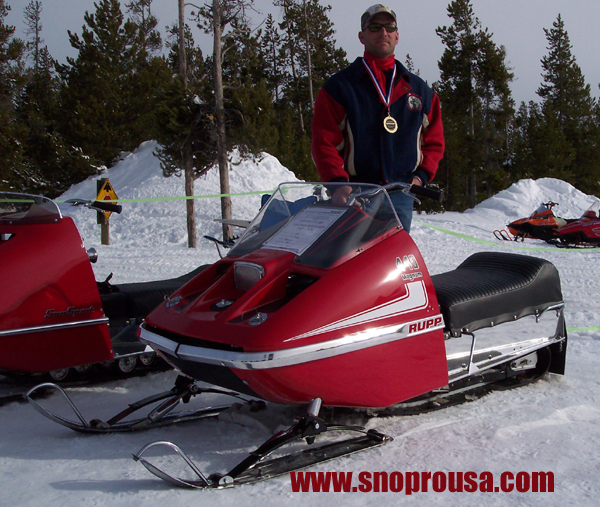 RACE RESTORED -LARRY GROOMS - 1971 RUPP MAGNUM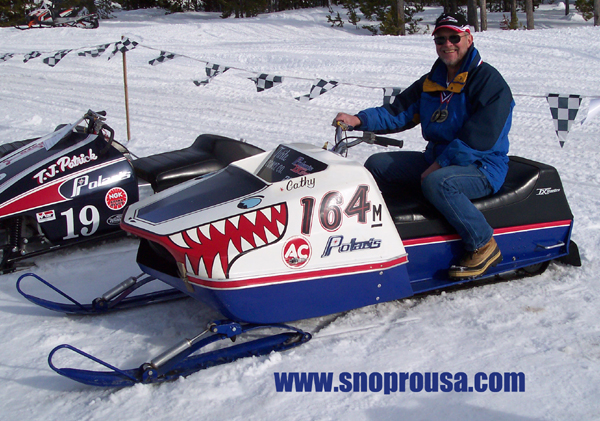 RACE UNRESTORED-KEN JACOBSEN-73 POLARIS STARFIRE

NEW VINTAGE 80-86 - PAUL TATE - 81 JOHN DEERE TRAILFIRE

69-74 UNRESTORED - TONY & LISA COOK - 72 SKI DOO TNT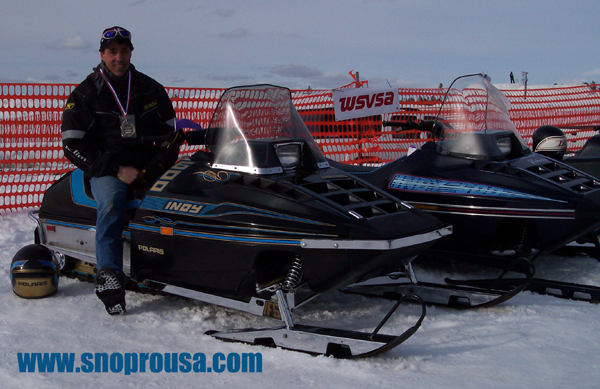 NEW VINTAGE 80-86 - CHRIS DILEO - 85 POLARIS INDY SE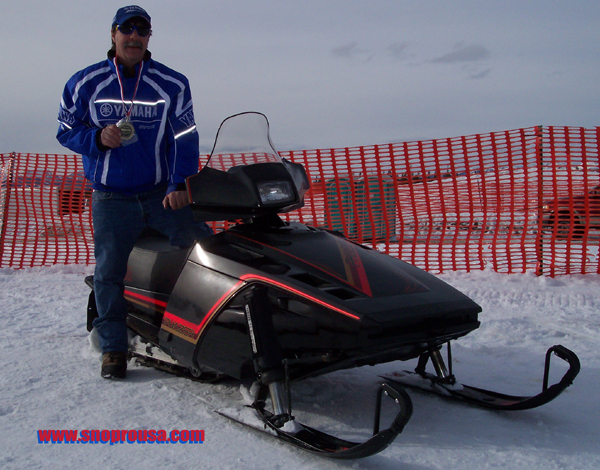 NEW VINTAGE 80-86 - TONY CRNKOVICH - 85 YAMAHA PHAZER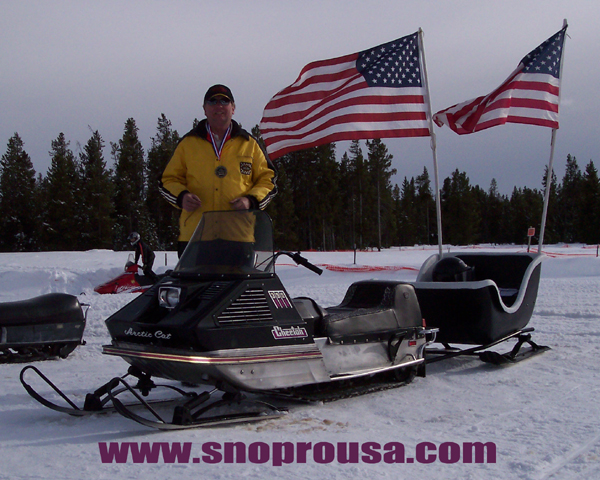 69-74 UNRESTORED - JERRY SCHNEIDER - 72 ARCTIC CAT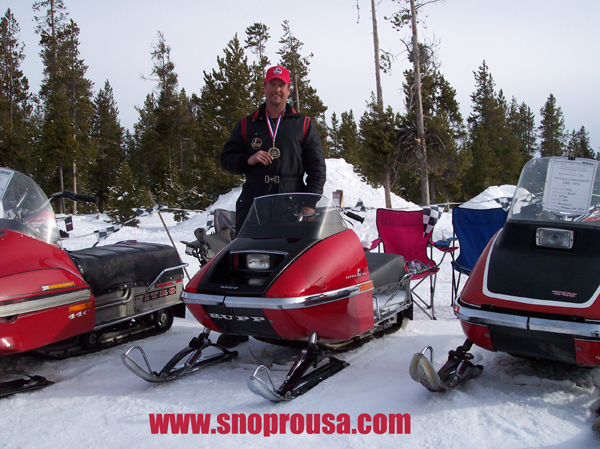 69-74 RESTORED - DAN GROOMS - 72 RUPP NITRO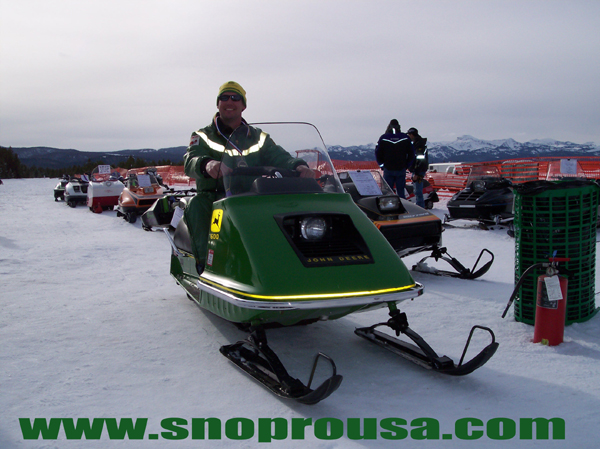 69-74 UNRESTORED - DAVID BRUMMER - 73 JOHN DEERE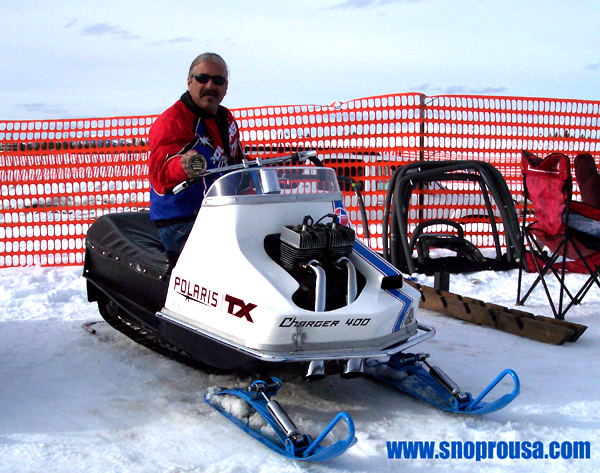 69-74 RESTORED - MIKE HUBINAK - 71 POLARIS TX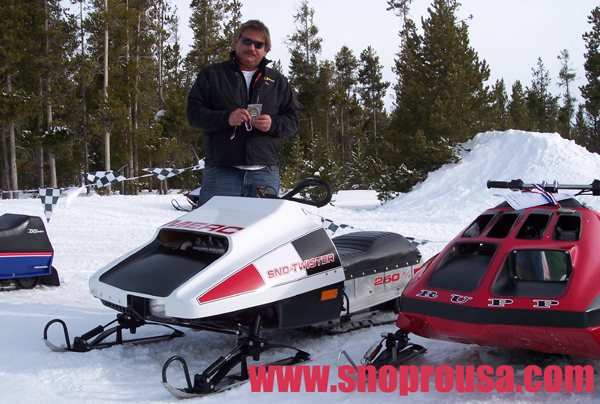 75-79 RESTORED - PERRY HESTENESS - 76 MERC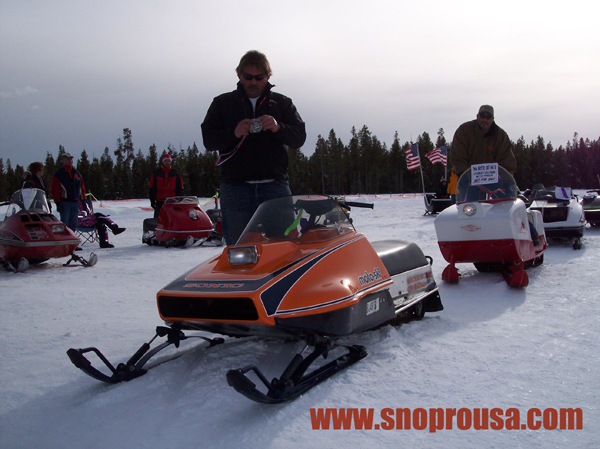 75-79 RESTORED - PERRY HESTENESS - 76 MOTO SKI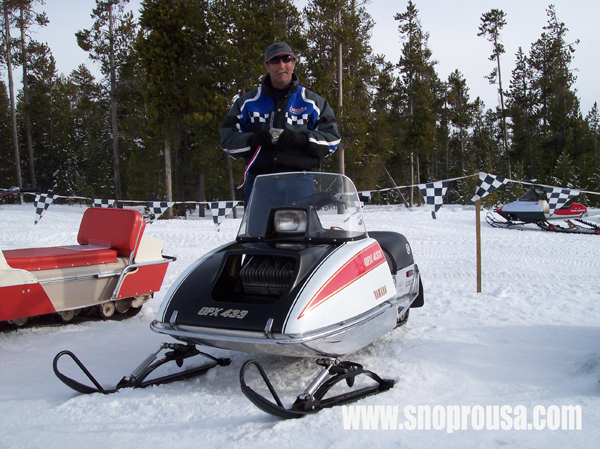 75-79 RESTORED - CRAIG GINDER - 75 YAMAHA GPX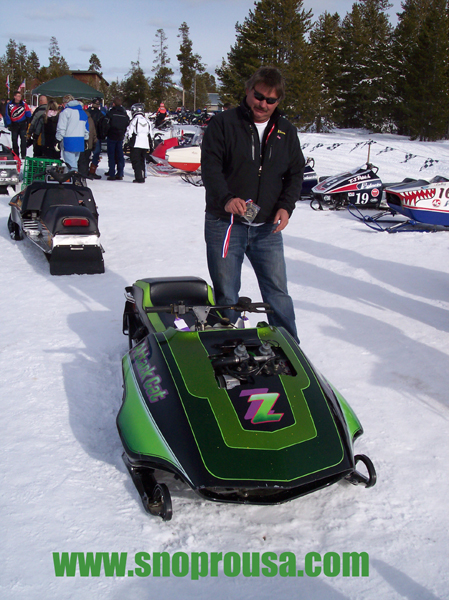 Perry Hesteness - WSVSA - Attack Cat
Perry teaches by example at every show with what you need to do
in order to have an Award Winning Vintage Sled.

---
~2011 AWARDS~
RACE RESTORED
PERRY HESTENESS - 81 SKI DOO SNO PRO
KEN JACOBSEN - 78 POLARIS RXL
LARRY GROOMS - 71 RUPP MAGNUM
RACE UNRESTORED
KEN JACOBSEN - 73 POLARIS STARFIRE
WAYNE FORD - 79 YAMAHA SRX
TONY CRNKOVICH - 76 YAMAHA SRX
ANTIQUE RESTORED
DEBBIE GINDER - 67 LARSEN
BRIAN GOODMAN - 67 SCORPION
ANTIQUE UNRESTORED
WAYNE FORD - 62 FOX TRAC
LONNY CUSTER - 67 POLARIS COLT

69-74 RESTORED
MIKE HUBINAK - 71 POLARIS TX
DAN GROOMS - 72 RUPP NITRO
LARRY GROOMS - 69 RUPP SS
69-74 UNRESTORED
DAVID BRUMMER - 73 JOHN DEERE
JERRY SCHNEIDER - 72 ARCTIC CAT
TONY & LISA COOK - 72 SKI DOO TNT
75-79 RESTORED
CRAIG GINDER - 75 YAMAHA GPX
PERRY HESTENESS - 76 MOTO SKI
PERRY HESTENESS - 76 MERC
75-79 UNRESTORED
BARBARA GROOMS - 77 RUPP NITRO
TONY & LISA COOK - 79 POLARIS TX
CHRIS DILEO - 78 POLARIS TX-L

FEATURED YEAR 1976
PERRY HESTENESS - 76 ARCTIC CAT
DAN GROOMS - 76 RUPP MAGNUM
DAVID BRUMMER - 76 JOHN DEERE
NEW VINTAGE 80-86
PAUL TATE - 81 JOHN DEERE TRAILFIRE
CHRIS DILEO - 85 POLARIS INDY SE
TONY CRNKOVICH - 85 YAMAHA PHAZER

---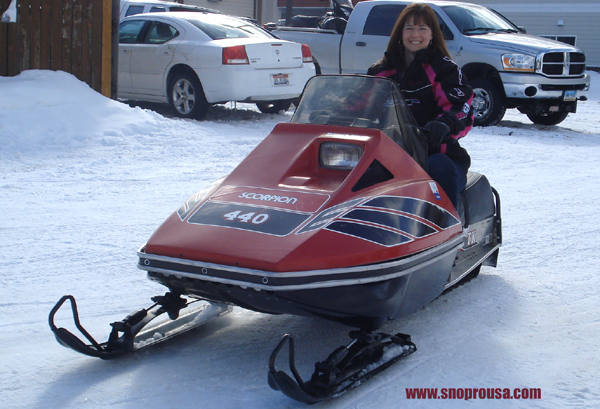 SNOWMOBILE RAFFLE TICKET WINNER : Cindy Berglind from Belgrade, Montana
Congratulations on your fresh SCORPION TK 440 !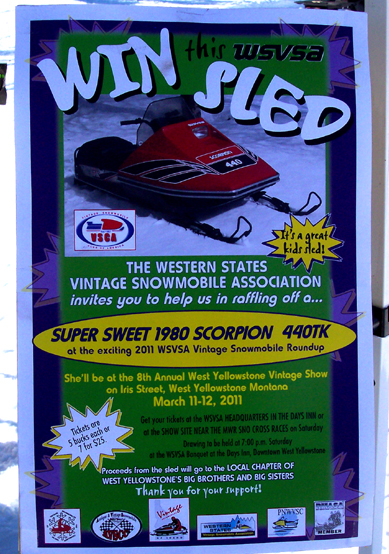 The WSVSA Raffle Generated a $1000 Contribution for the
Big Brothers and Big Sisters of West Yellowstone Montana.
A Big Thank You to everyone who helped out from BBBS !

---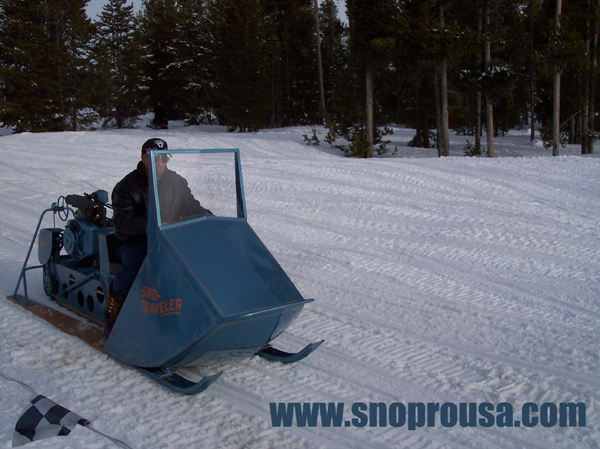 Clayton Busch heading towards home after the show on his 2010 Sled of the Year !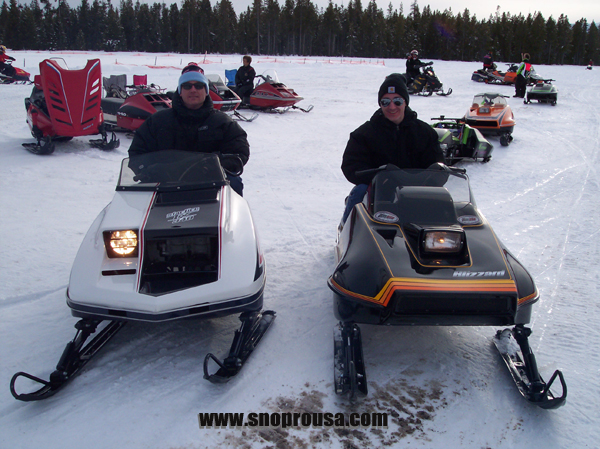 Joel Wheeler and Son Robert Wheeler - SnoPro, USA
1976 Polaris Starfire TX 340 Liquid MOD / 1979 Ski Doo Blizzard 7500 Plus
Last photo and ride of the Day in West Yellowstone, Montana.
We loaded up sleds under an incredible Montana Sunset and went
back to the Days Inn to hydrate and shower up for the WSVSA Banquet.
Polaris Pete, Bob and I headed down to the banquet room where
the divine hot food cast the aroma of protein yummy-ness.
Perry hosted the Banquet with raffle drawing awards and the plans for the 2012 Show.
1977 is next years theme !
At this year's Western Round UP we were surrounded by great folks
from all over the USA loaded with smiles.
Tony Crnkovich high-lighted the event when he walked into the banquet room to present
a giant trophy to Jim Smith for his pursuit of excellence toward Vintage Sleds
and his dedication to Snowmobile History. Congratulations Jim Smith.
The day's entertainment wrapped up with a festive banquet meal.
March 12th, 2011 marked a bountiful day in Vintage Snowmobile History.
The WSVSA Evening Banquet was the "primo ice-ing on the oval" for this event.
Many thanks to everyone that we had a chance to meet this year.
As the evening ended and the clock struck 12, Bob, Polaris Pete and I pursued
THE Evening to say goodnight and close down every joint on Madison Avenue.
The early Sunday morning ended with conversations about vintage snowmobiles, racing
and the great time we were all having. At 4AM I was looking over an old Ski Doo 354 liquid
cool engine in the hotel room, then boxed it up for the travel home. My son and I left
West Yellowstone before daybreak and witnessed all kinds of Wild Life driving
through the canyon. The sun was rising and the roadway was clear. Bob had
already fallen asleep and man did he have a sun burn on his face.
I was thinking about all of the awesome people we met this weekend and how they were
just about now waking up and getting their day going.
We left the Stars and Stripes hanging on the outside of our hotel room door so that everyone
checking out of the 3rd floor would see it and know that.....
Sno Pro USA Was Here !
at the
WSVSA 8th Annual
Vintage Snowmobile Round UP !
This was the ULTIMATE Weekend in West Yellowstone.
Thank You Perry Hesteness & Jim Smith from the WSVSA
for inviting us and sharing your Passion for Vintage Snowmobiles.

---
RETURN to INDEX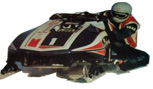 ---
BONUS : POLARIS RXL FEVER !