WINTER KNIGHTS SNOW SHOW 2008
November 8th, 2008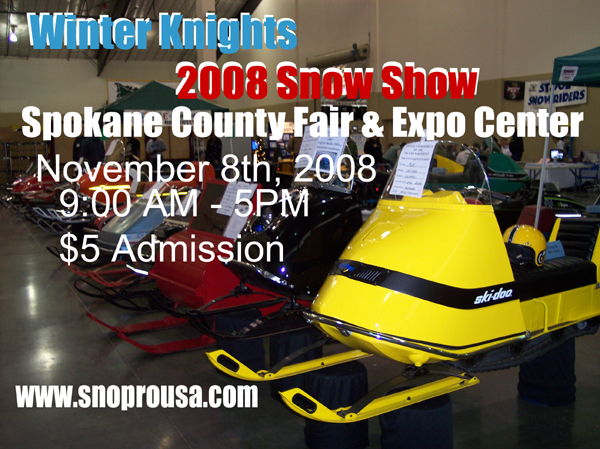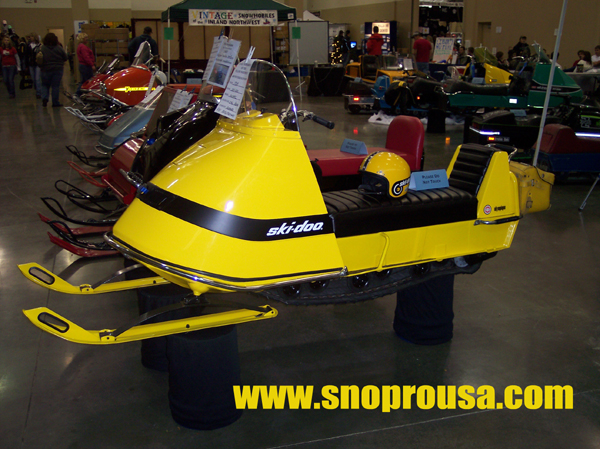 1968 Ski Doo Olympic 246 Rotax - owned and restored by Ray Bergstresser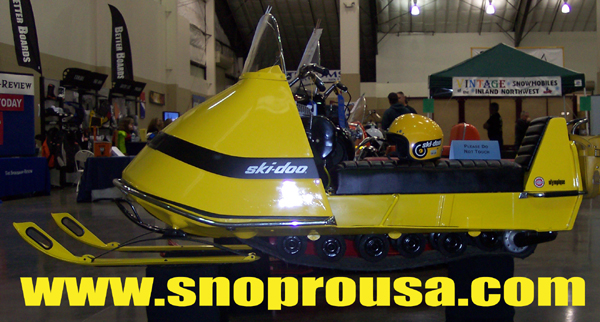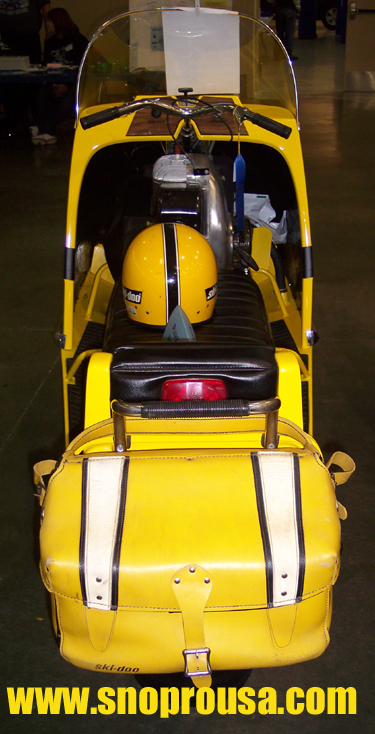 We used to haul our lunch every weekend in one of these.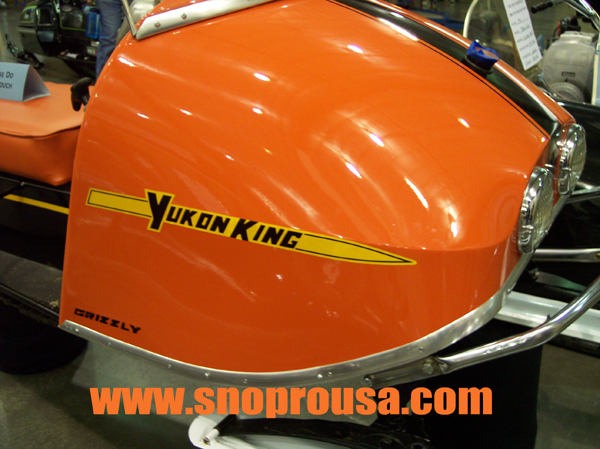 1969 Yukon King Grizzly with a 292 JLO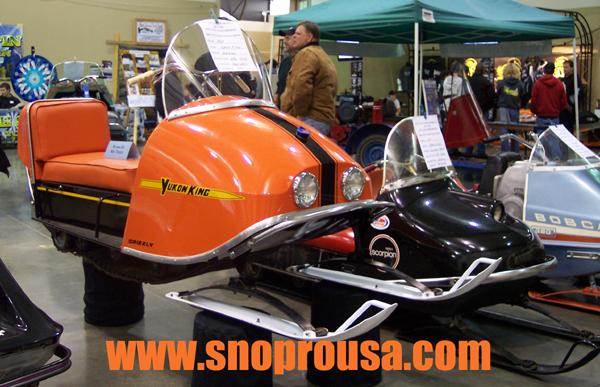 Check out the Scorpion on the right !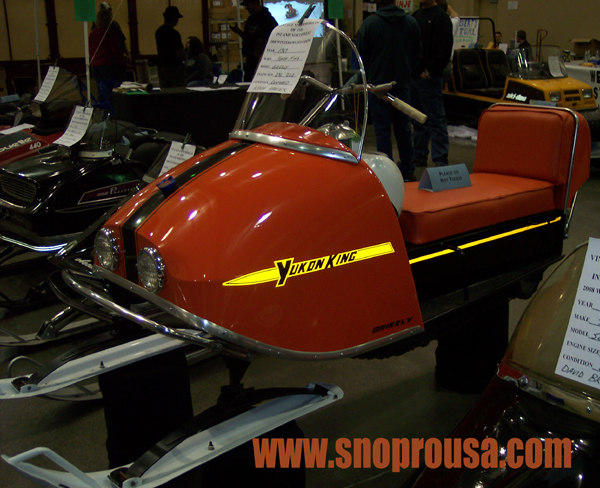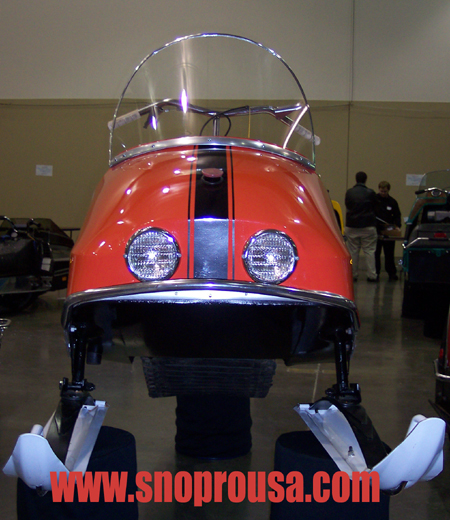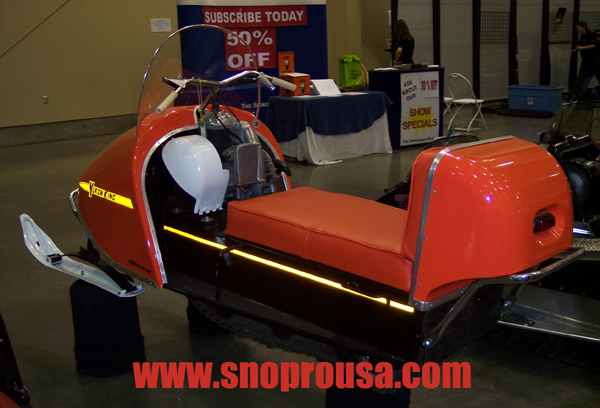 This is a Winter Fashion Statement.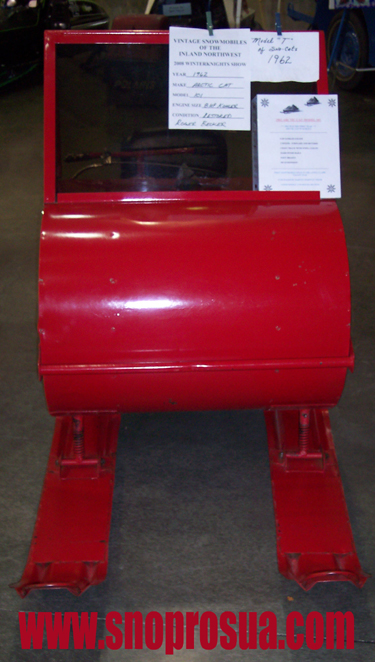 1962 Arctic Cat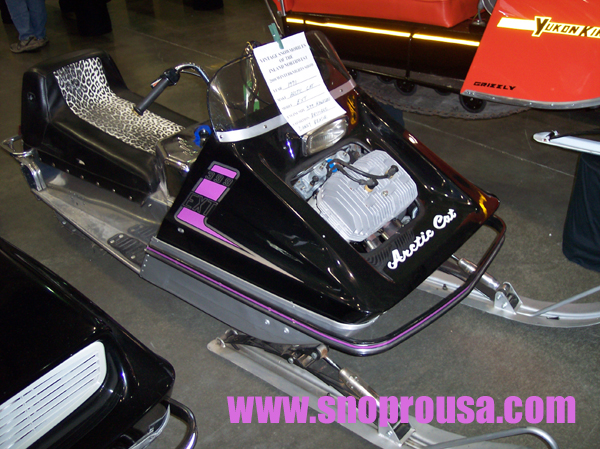 1972 Arctic Cat EXT 399 from Danny Reasor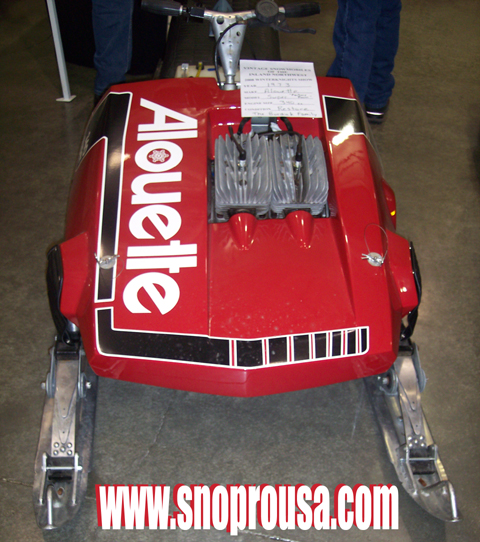 1973 Alouette 340 Super owned by the Burdick Family
"Sno Pro"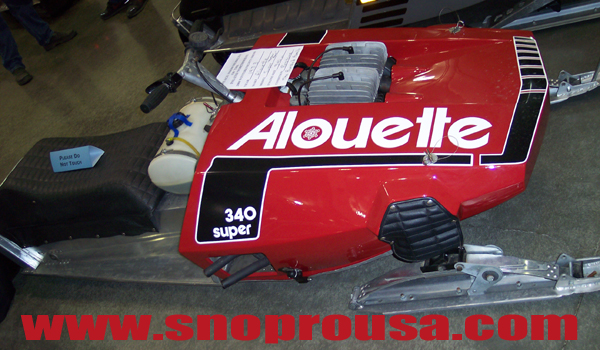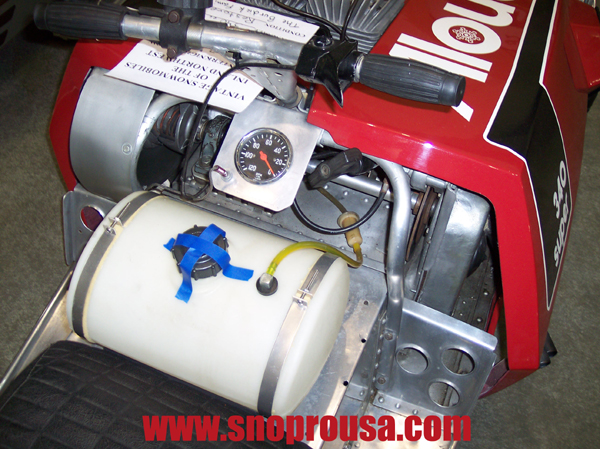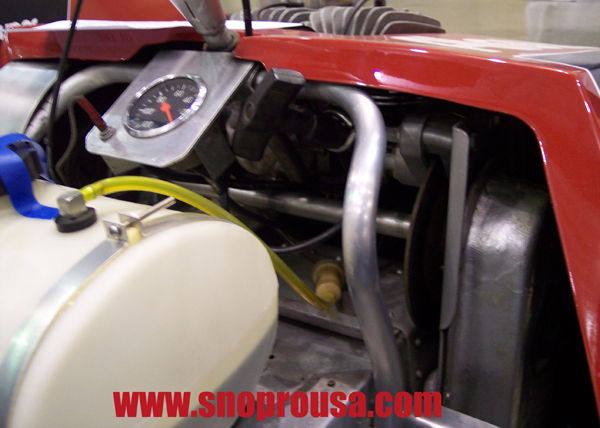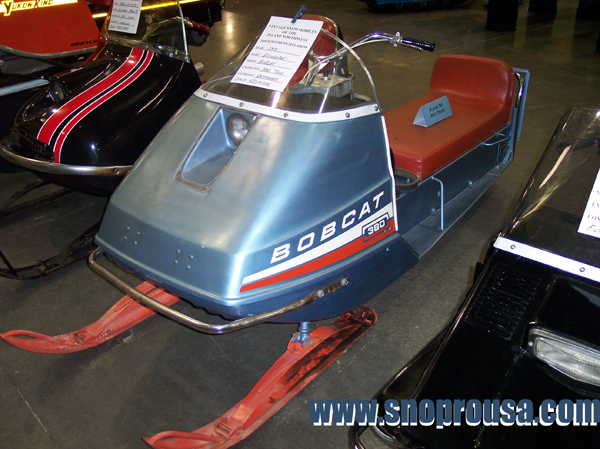 1971 Evinrude Bobcat 380 JLO restored by Dave Brummer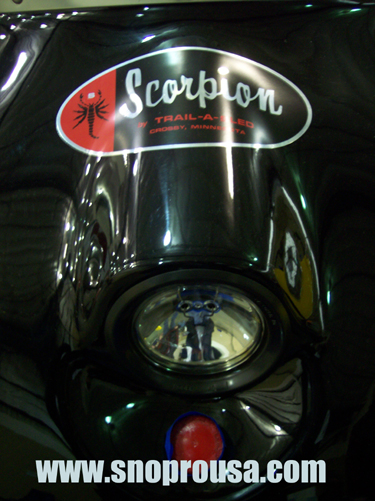 Vintage Sleds that Sting.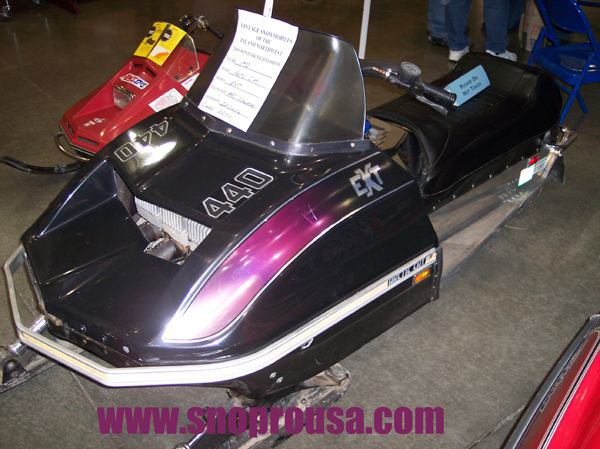 1972 Arctic Cat EXT 440 - Original condition sled from Conrad Krisik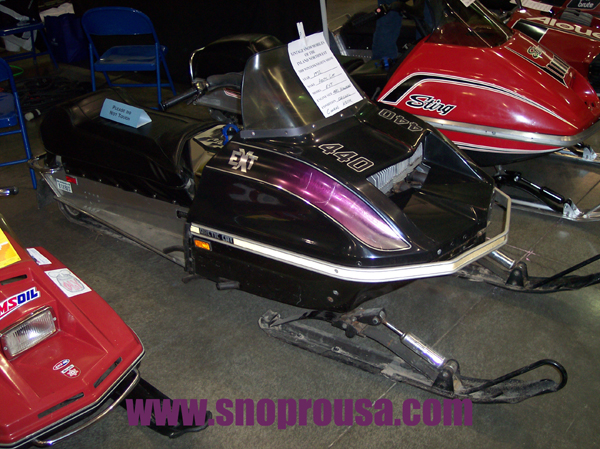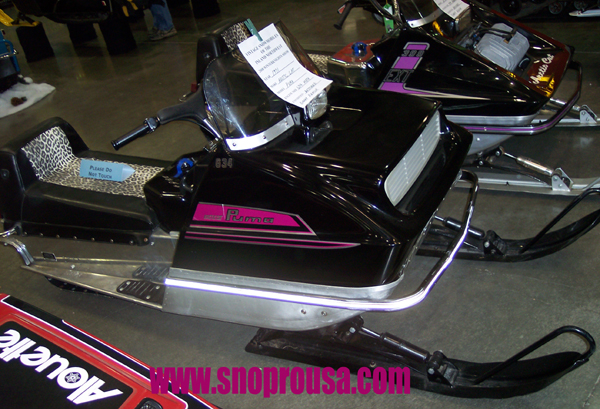 1971 Arctic Cat Puma 634 Hirth restored by Danny Reasor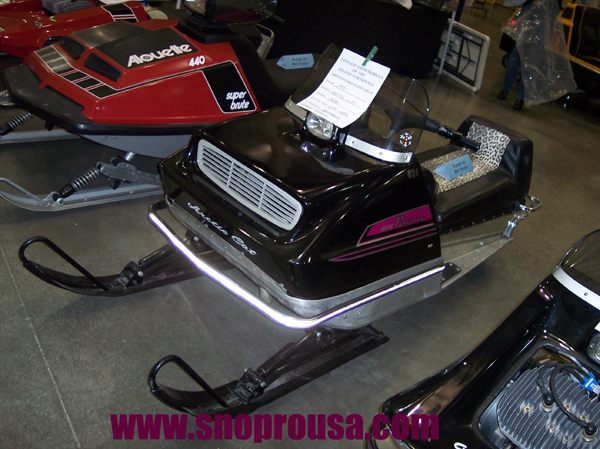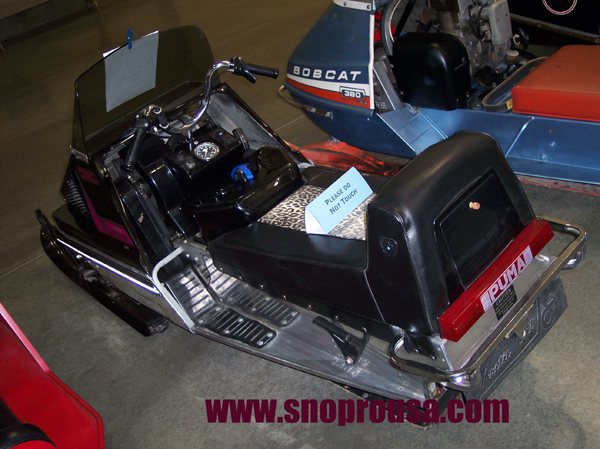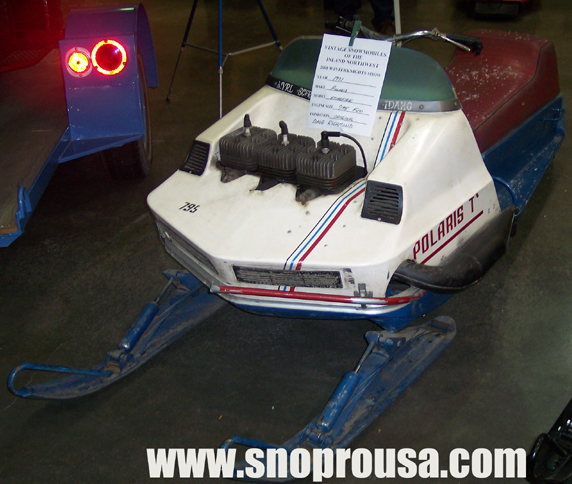 1971 Polaris Starfire TX 795. The original condition 3 Cylinder Monster.
Owned by Dave Richmond.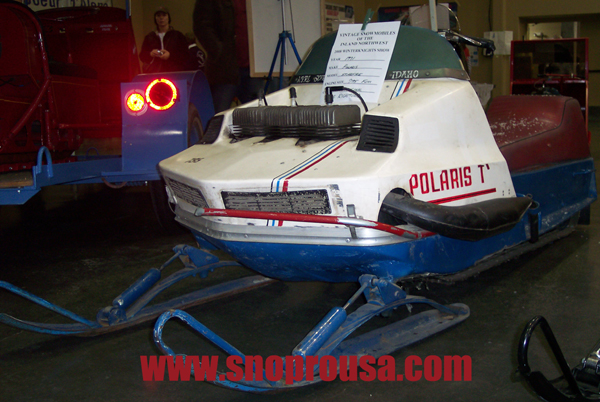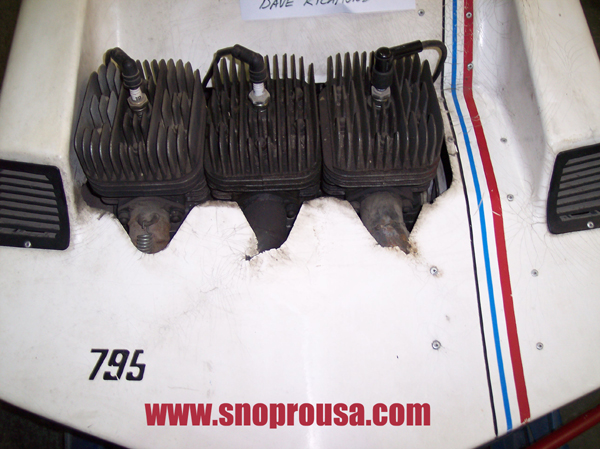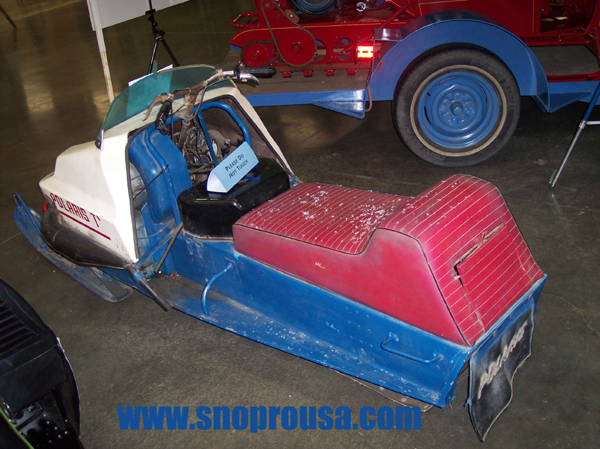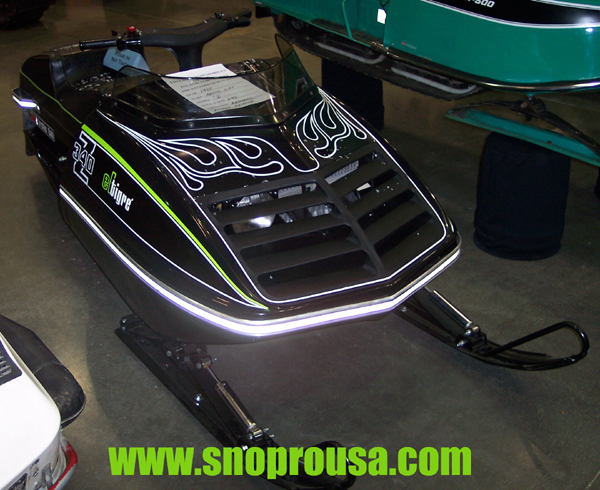 1975 Arctic Cat El Tigre Z 340 restored by Danny Reasor.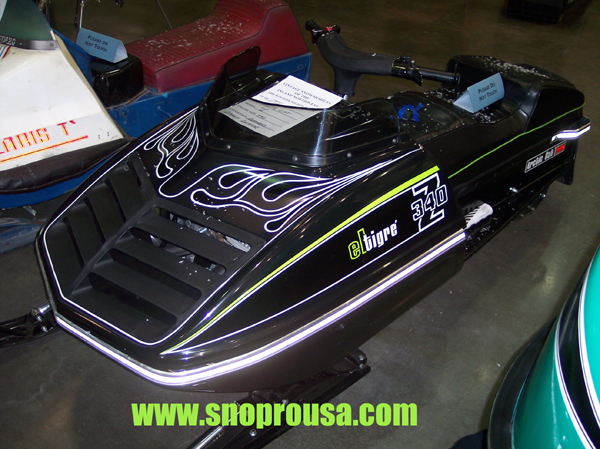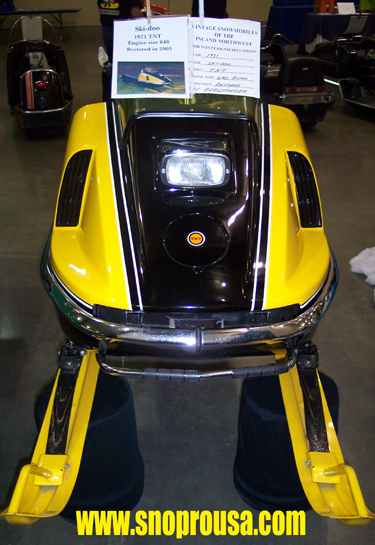 1971 Ski Doo TNT 640 - Restored by Ray Bergstresser.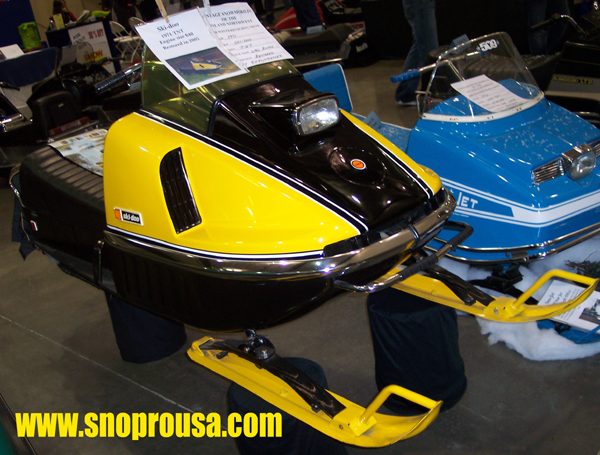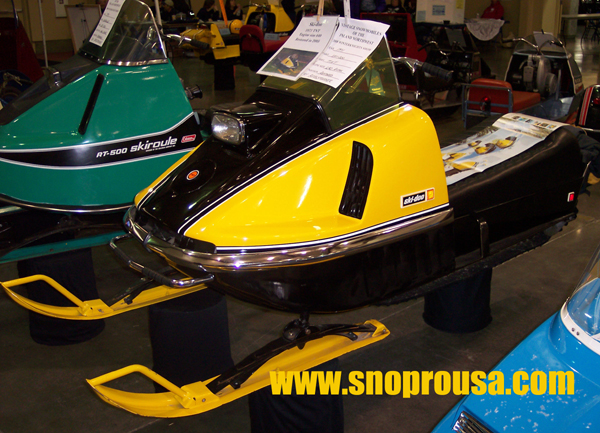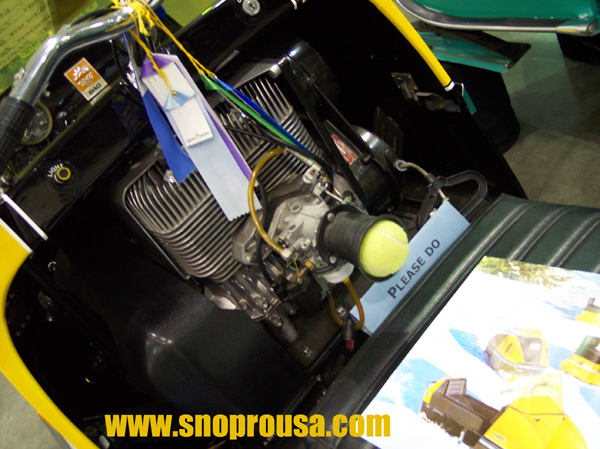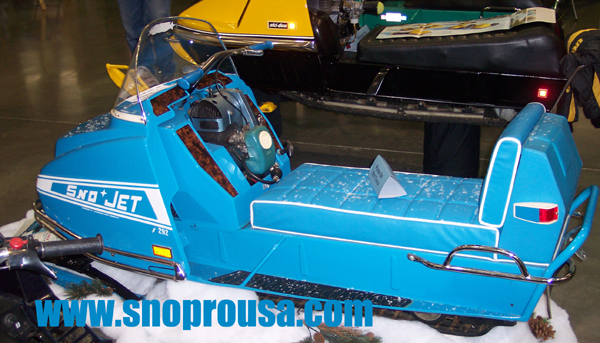 Good Night Nurse ! Original New Old Stock seat Troy Bergstresser explained.
This sled has been in his family since new. This is the sled Troy learned how to ride on.
Lots of great reasons to restore this Gem.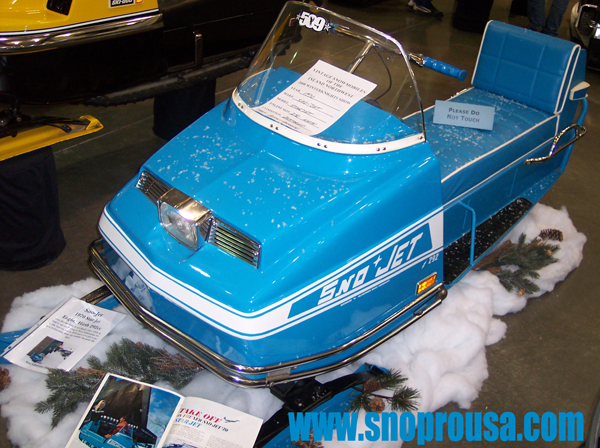 1970 Sno Jet Star Jet 292 Hirth that looks brand new inside and out.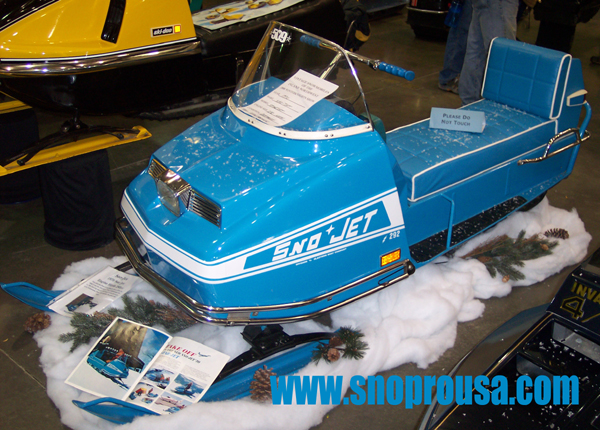 Troy Bergstressers Champion Ribbon Vintage SNO JET !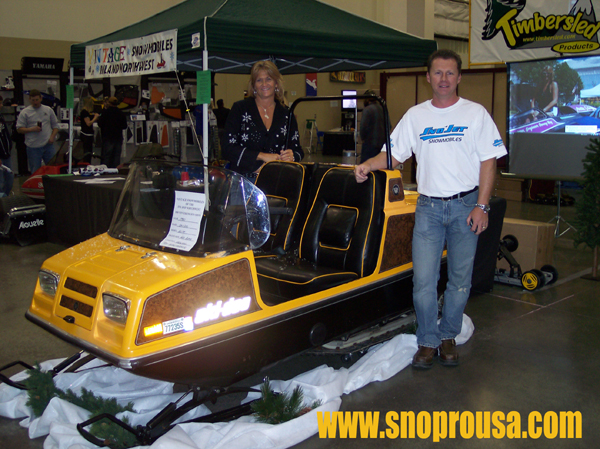 1980 Ski Doo Elite in Original Condition with a 450 Rotax.
Troy said it goes about 30 mph. What a lodge scooter, straight out of Johnny Quest.
Troy Bergstresser and his wife have an eye popping Vintage Snowmobile Collection.
I went to high school with Troy, 23+ years ago.
This gentleman has always had a great eye and skill for detail.
He and his Father have incredible talent and display it strong with their sleds.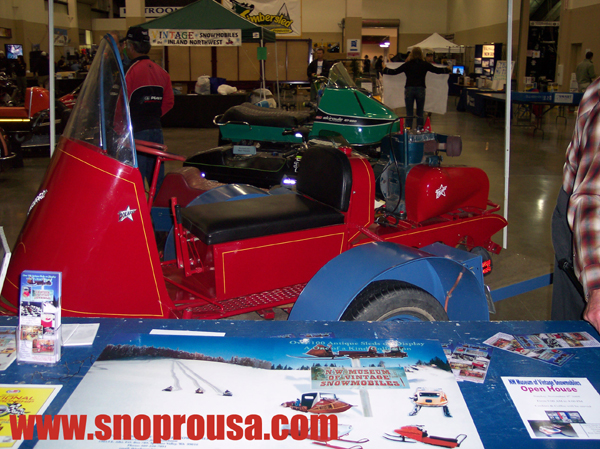 Northwest Museum of Vintage Snowmobiles.
This will be Sno Pro USA's next place to photograph !
---
Lots of Sleds for Sale at the Show ! Here are a couple of Gems that caught our lens.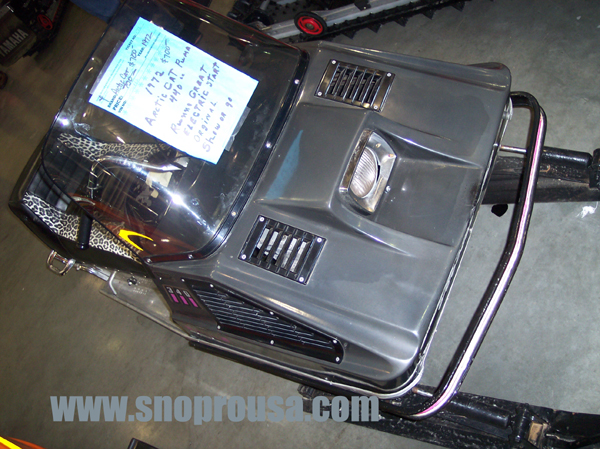 1972 Arctic Cat Puma 340 for $700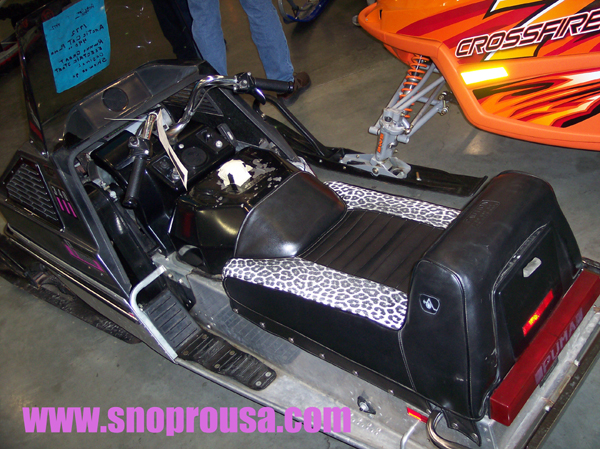 $700 Dollars with Electric Start = Vintage Fun !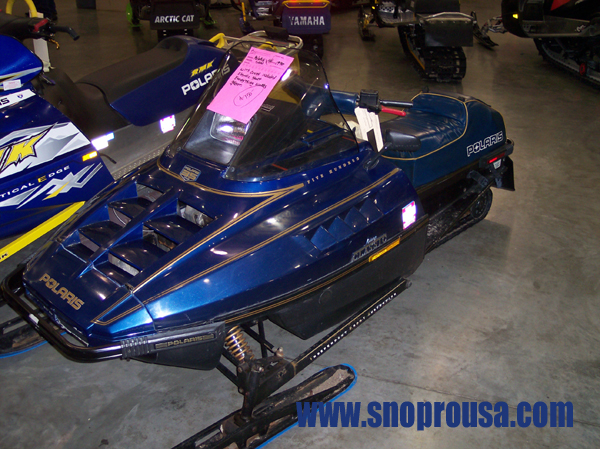 $750 for a 1990 Polaris 500 IFS. One smooth & fast ride.
---
Newer Sleds with Mods !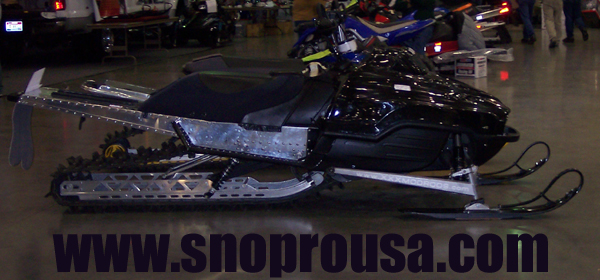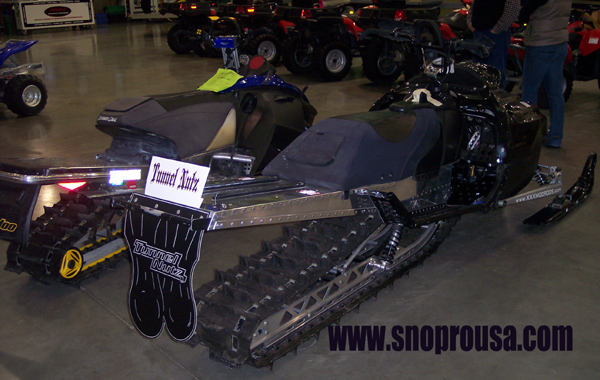 Tunnel Nutz ! Does this sled have balls or what ?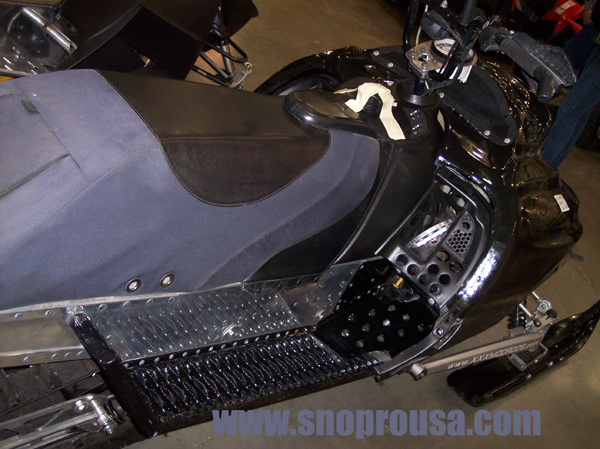 Pretty Darn Snazzy new sleds !
all rights reserved 1999 - West Production