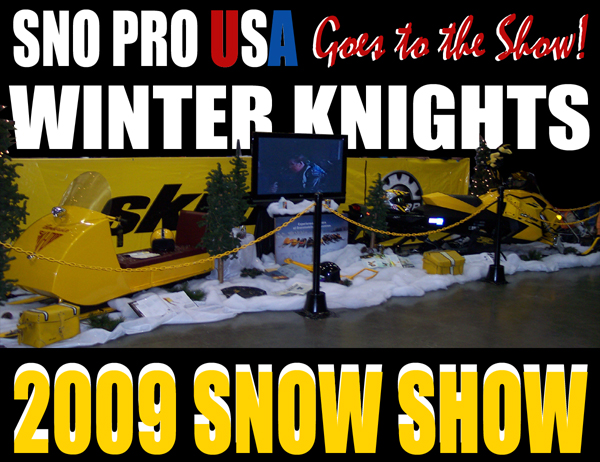 SPOKANE COUNTY FAIR & EXPO CENTER
November 14th, 2009
9:00 AM to 5:00PM
$7.00 Admission
A year has already passed and we are thrilled to be back again at the Winter Knights Snow Show.
There was an incredible turnout for new sleds and products. The used section was plentiful with alot
of great deals on sleds and several types of trailers.

The Vintage Clubs from the Northwest region of the USA get together every year and display a
fantastic show right in the center of it all.
Vintage Snowmobiles of Idaho
Pacific Northwest Vintage Snowmobile Club
Vintage Snowmobiles of the Inland Northwest
Western States Vintage Snowmobile Associtation
If there is a club we missed, let us know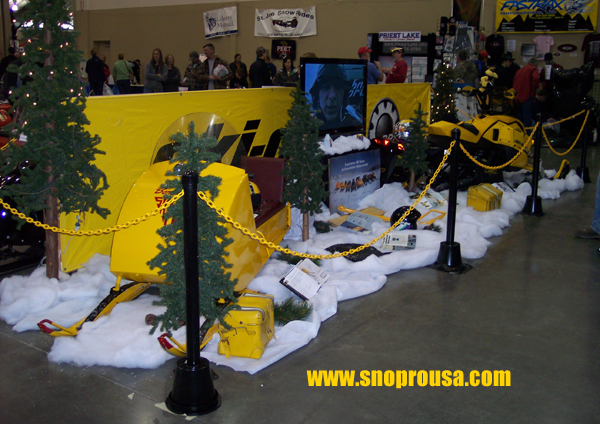 The entrance to the Vintage Snowmobile section was furnished by PNWVSC with
a Ski-Doo 50 Year Theme. Two great looking Ski-Doo sleds old & new, surrounded
with all of the trimmings and some original Sno Pro Racing playing on the big screen.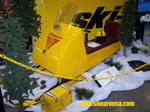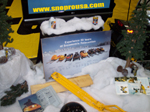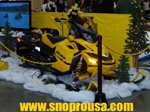 Vintage Bombardier Ski Doo beautifully restored and turned alot of heads.
On the other end of the time line you have Troy Bergstressor's Ski Doo REV 800.



SKI DOO
Experience 50 Years of Snowmobile Reinvention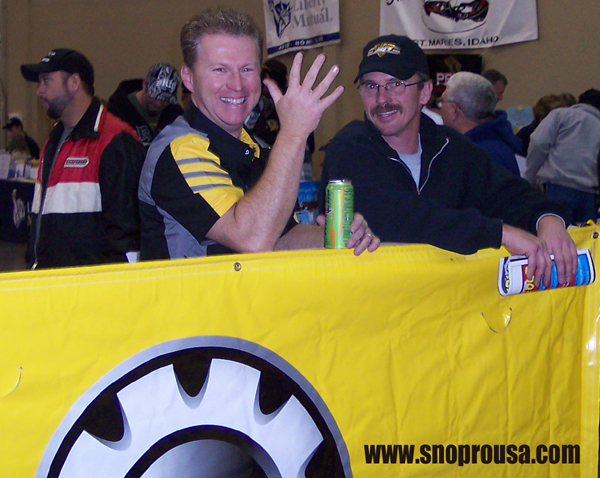 Always great to see Troy Bergstresser's smile and his collection of snowmobiles.

Clean Original Patina Vintage Sleds, Restorations and Custom Snowmobiles

CLICK ON ANY SMALL IMAGES TO VIEW ENLARGED

1967 Scorpion Trail-A-Sled 293 - Ray Bergstresser
1972 Suzuki Nomad 359 - Leslie Mikolaizik
1972 Moto Ski MS-18 440 - Troy Bergstresser
1972 Columbia Track Master 340 JLO - David Brummer


1977 Scorpion Bullwhip 340 - Jason Gilbert
1975 Sno Jet SST 440 - Jeremy Nealy
1968 Ski - Daddler Wide Track 22" - Kevin Hancock
1980 Arctic Cat / WSVSA - Raffle Snowmobile


Western States Vintage Snowmobile Association 2009 Raffle
1980 Arctic Cat 4000 Trail Cat IFS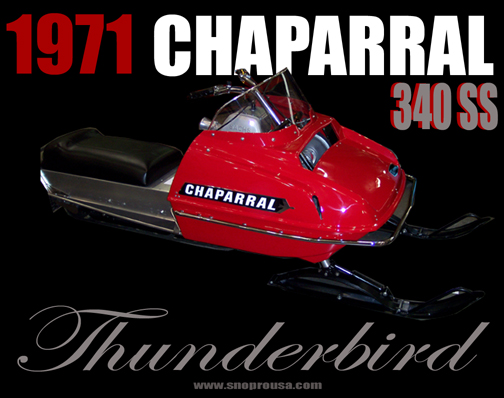 1971 Chaparral Thunderbird 340 SS - David Brummer
Incredible Complete Restoration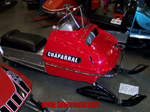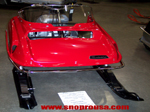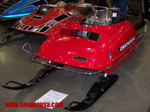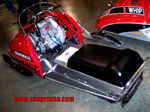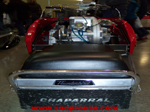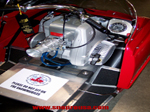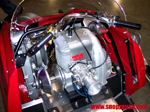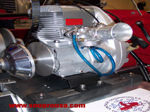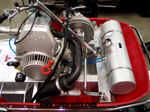 1971 Chaparral / 340 SS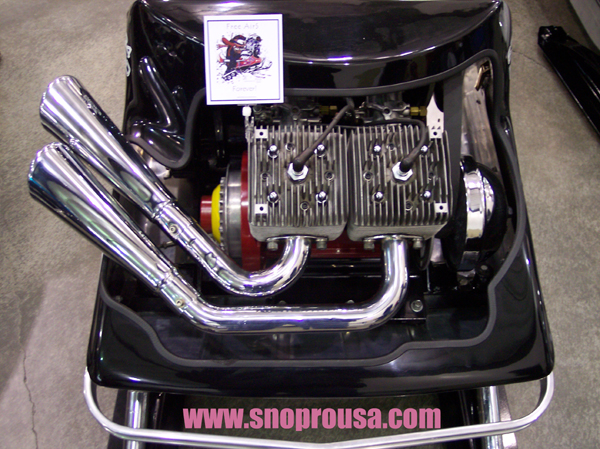 1970 Arctic Cat Puma 650 Red Barron MOD - Perry Hesteness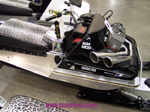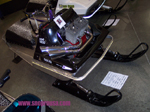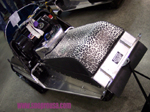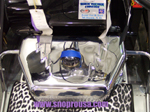 Take a closer look at this 1970 Puma.
Always a treat to see the Vintage Snowmobiles owned by Perry Hesteness.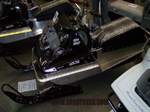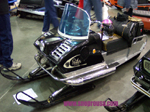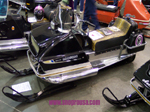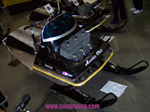 1970 Arctic cat Puma 650 Red Barron Mod - Perry Hesteness
1969 Arctic Cat Panther 634/P35 - Jim Reed
1970 Arctic Cat Panther 634/P35 - Willie Ruchert
1970 Arctic Cat Puma MOD 793 Hirth Honker - Perry Hesteness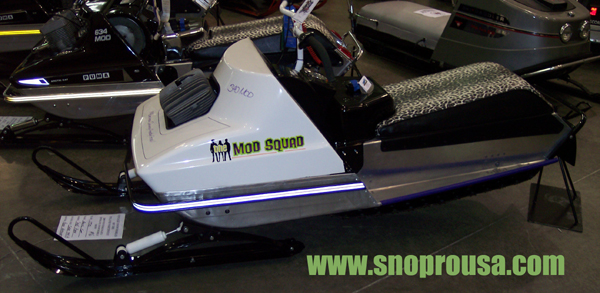 1970 Arctic Cat Puma 340 MOD - Perry Hesteness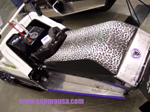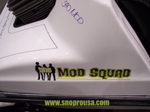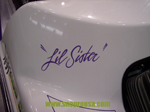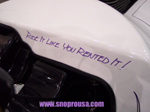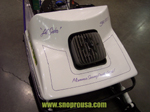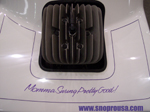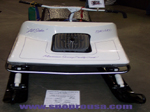 THE MOD SQUAD - Perry Hesteness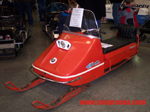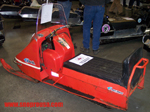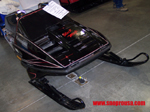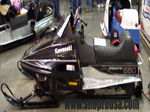 1969 Alouette Big Bird 372 - Kevin Hancock
1982 Kawasaki Interceptor 550 - Ray Bergstresser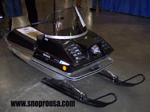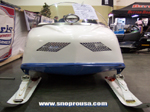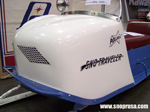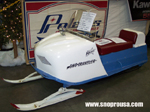 1971 Arctic Cat Lynx 292 - Ray Bergstresser
1965 Polaris Mustang Snow Traveler 300 Hirth - Greg Byrd
---

RETURN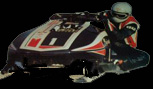 all rights reserved - www.snoprousa.com