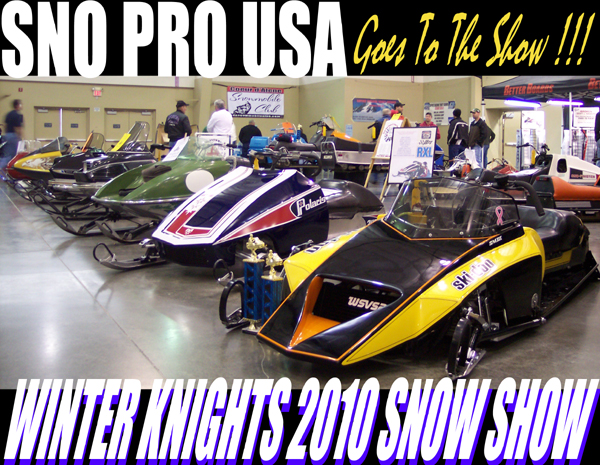 The Winter Knight's Snow Show is the "kick off" for the Snowmobile Season.
Nestled in their own quarters the Vintage Snowmobiles of the Inland Northwest Club
hosted the Annual Vintage Display.


Perry Hesteness - 1981 SKI-DOO SM III
1st Place - RESTORED
1st Place - BEST IN SHOW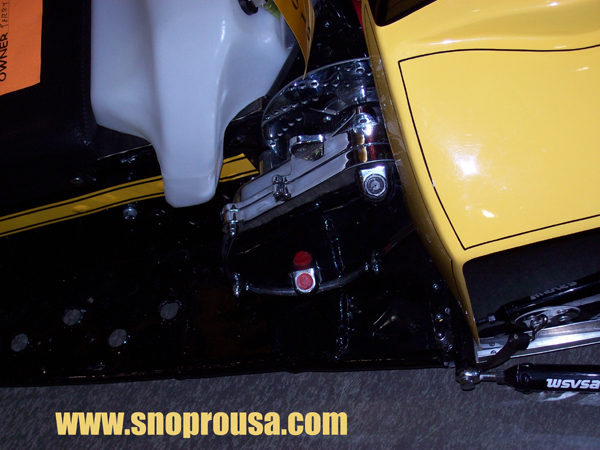 An Amazing Attention to Detail ! Perry Hesteness Sleds' are Muscle Snowmobile D' Lux !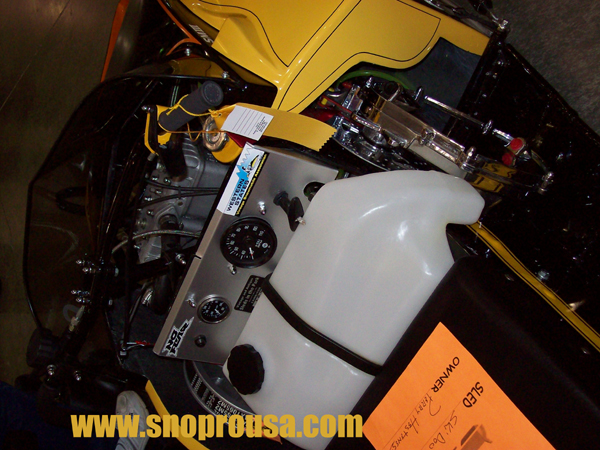 One Clean Machine - 1981 Ski Doo SMIII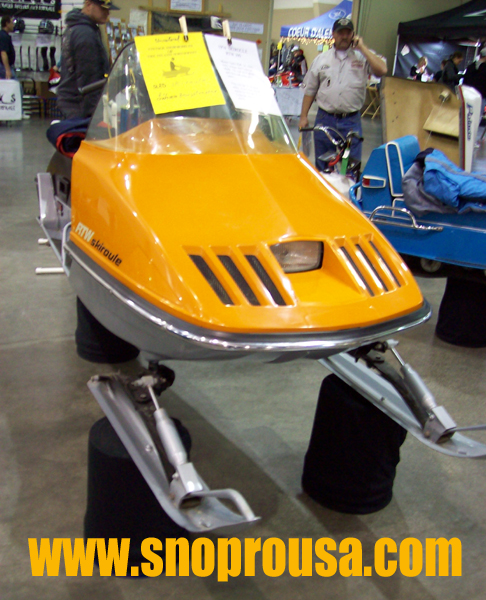 Ray Bergstresser 1974 Skiroule RTW 300
1st Place - UNRESTORED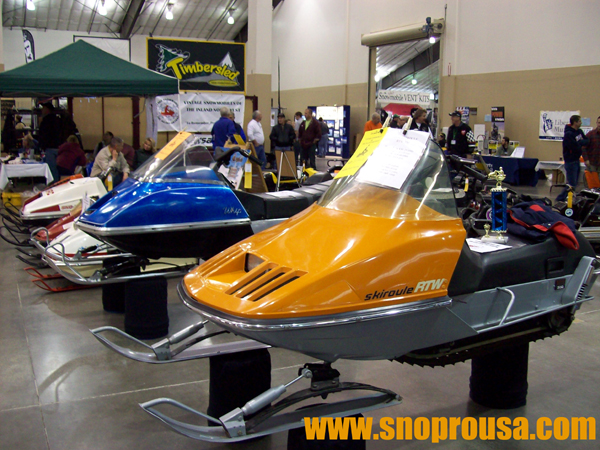 51 Original Miles - Ray Bergstresser raises the bar on un-restored vintage snowmobiles.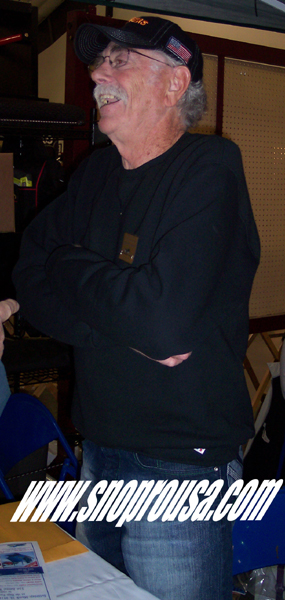 Roger Biddiscombe - Show Coordinator
Vintage Snowmobiles of The Inland Northwest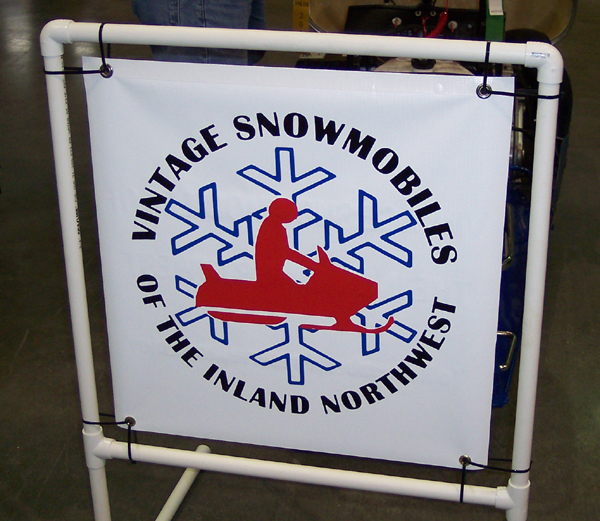 Vintage Snowmobiles of the Inland Northwest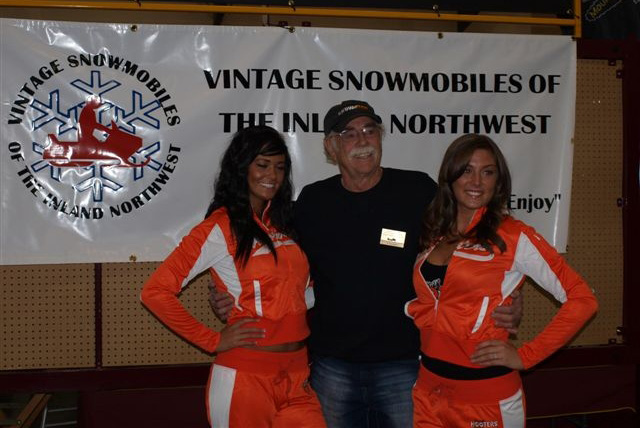 Two more great reasons to go to the Vintage Snowmobile Show !
Roger Biddiscombe and two of the four HOOTERS' Girls.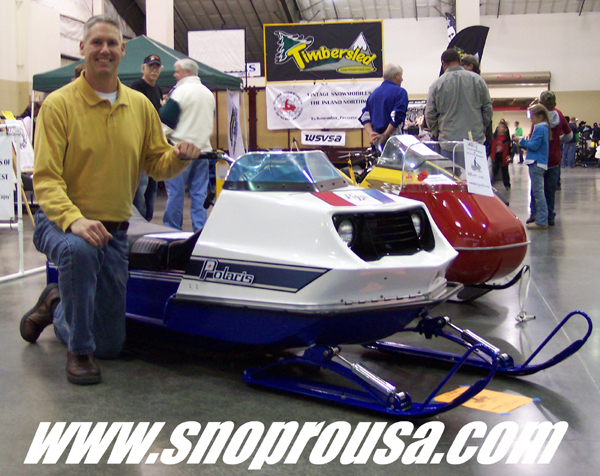 David Bremmer - 1973 TX 340 - Original Owner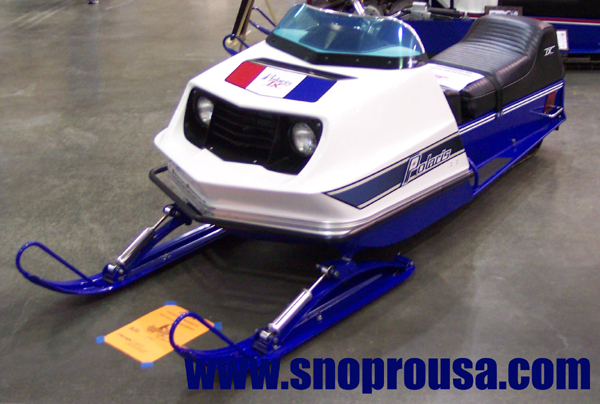 This sled is intense and became my favorite old school TX upon site. 340's are alot of enjoyment.
Have you seen David's Chaparral Thunderbird 340 SS ?[CLICK ON BLUE TEXT]
Overwhelming Restorations ! Great to see you again David.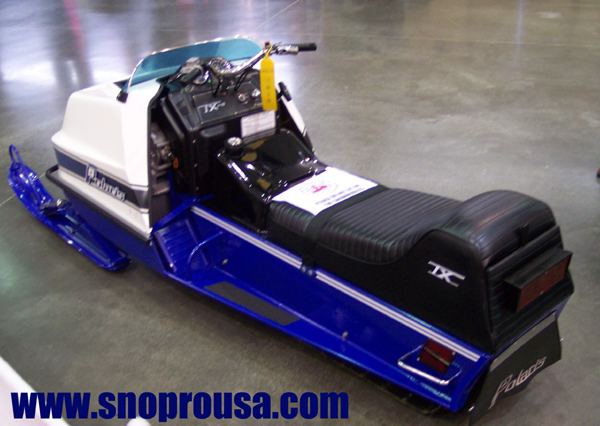 This photo is a bit blurred. At this point it is trembling to see such a cool sled "better than new".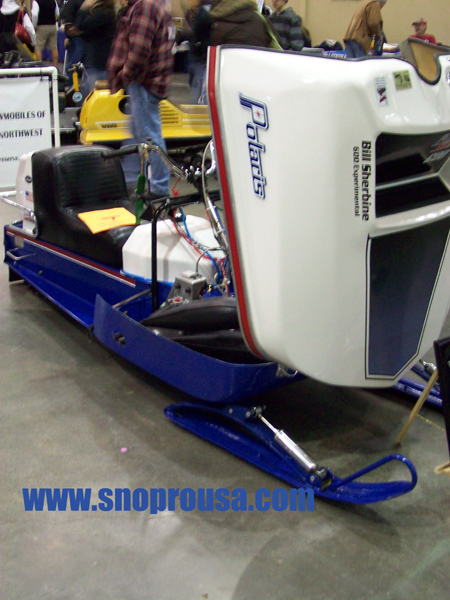 Bill "Rocky" Sherbine's 1973 Polaris TX Starfire 600 Experimental.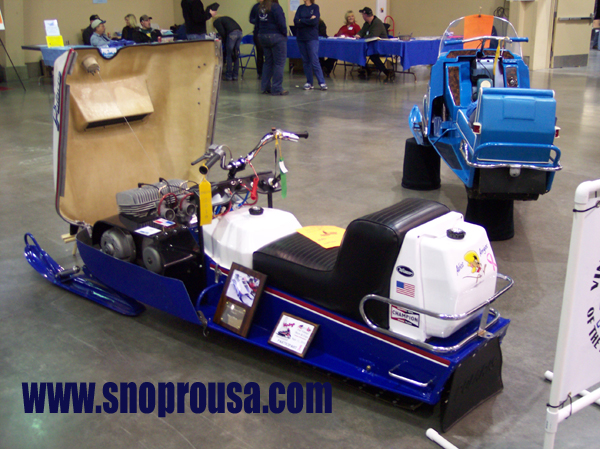 This sled has been high profile at ALL of the shows this 2010. What a wonderful beast.
Another "better than new" sled that is eye popping! If Richard Petty had a sled this would be it.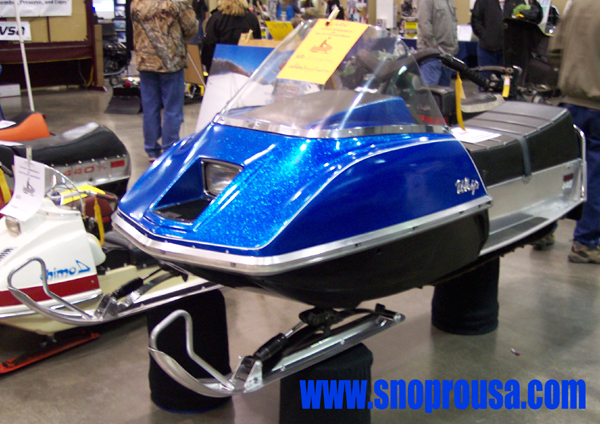 Ray Bergstresser - Scorpion Whip
Scorpion engineering is so refined. Enjoy these photos under the hood.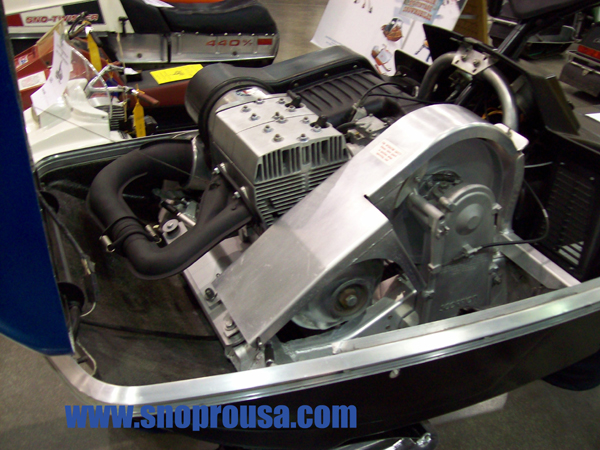 Excellent restoration of such a fine engineered snowmobile.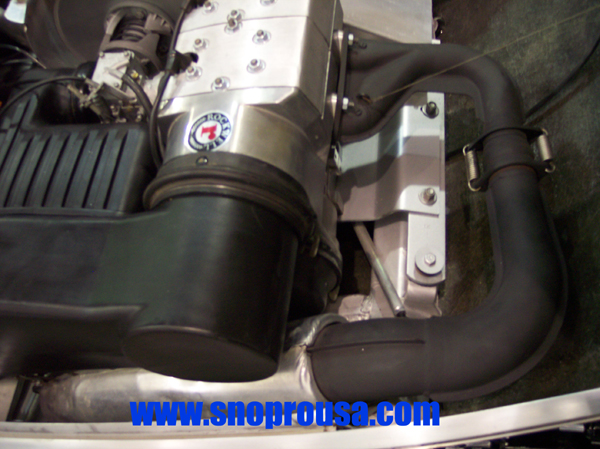 Precision Rockwell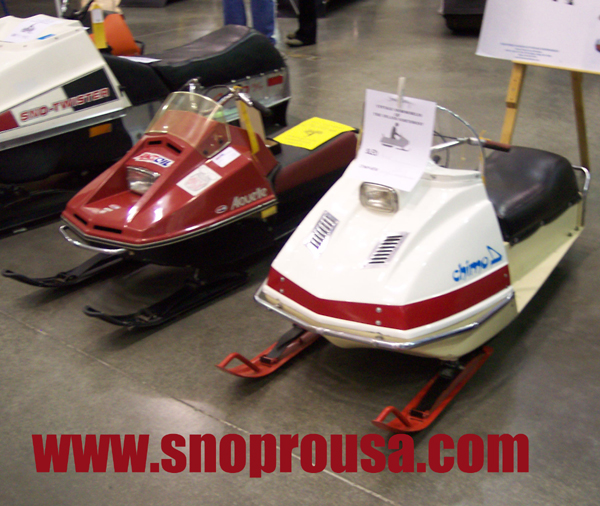 Small sleds are always a treat to see. These two were made with great detail.
Gene Smith's 1973 Alouette Junior Brut is parked next to the white and red CHIMO owned by
Jerry Kienbaum, Owner and Curator of the Northwest Museum of Vintage Snowmobiles.
You can see this CHIMO and 100+ more Vintage Trail and Race Snowmobiles at the Museum.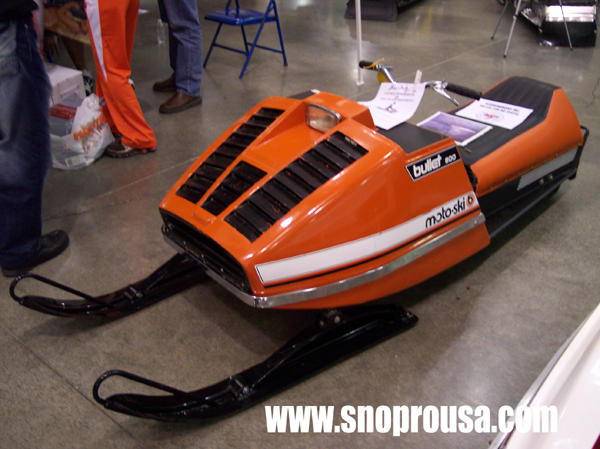 Moto-Ski Bullet 800 - Sweet !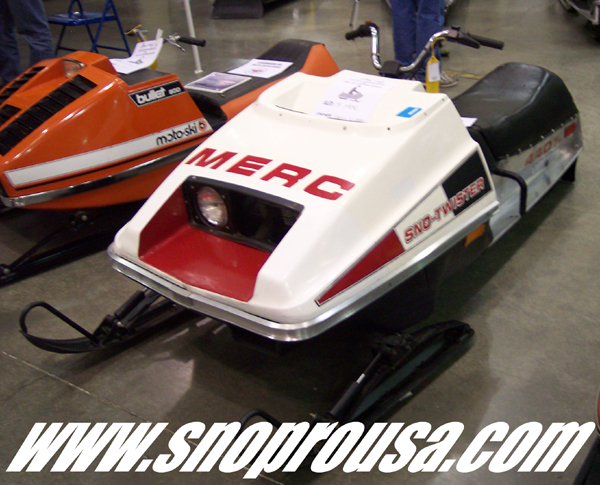 Mercury Sno-Twister 440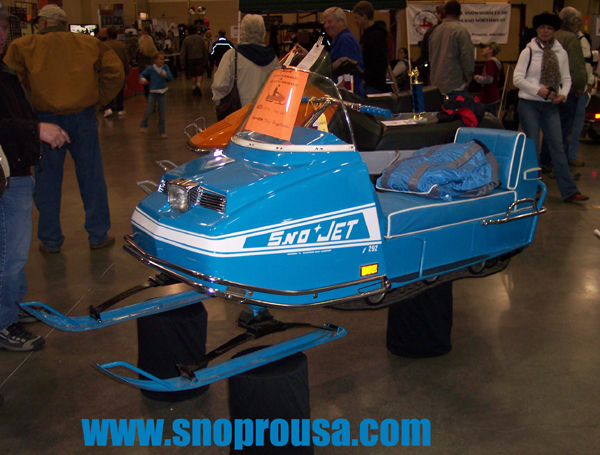 Troy Bergstresser's 1970 Sno Jet, all time trophy winner.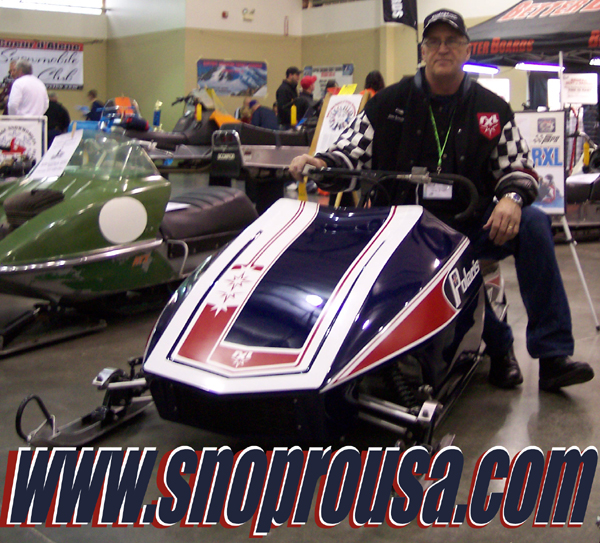 Jim Smith - 1978 Polaris RXL 340 - Bend, Oregon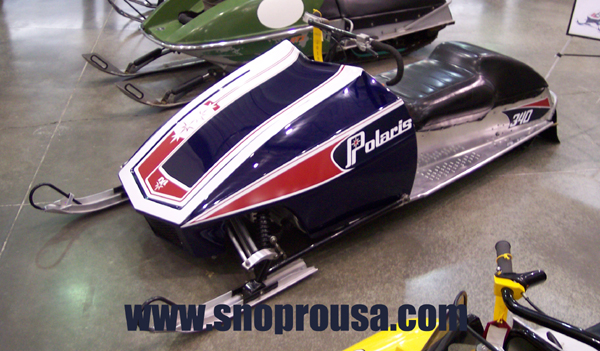 This is the sled that brought innovation to the oval track and changed the sport forever.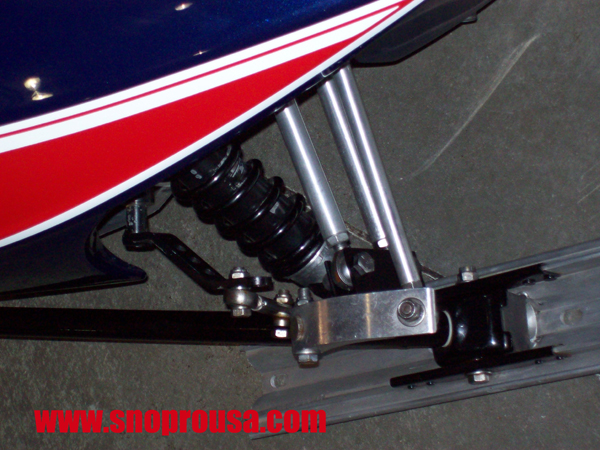 POLARIS - Pursuit of Excellence - RXL - IFS - SNO PRO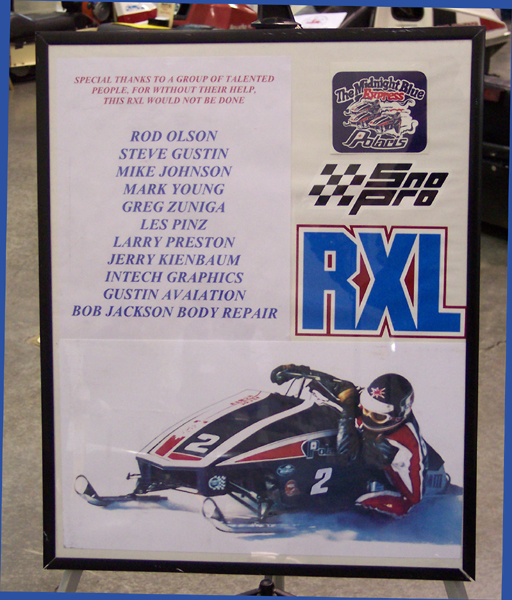 Jim Smith's Credit Display for his 1978 Polaris RXL 340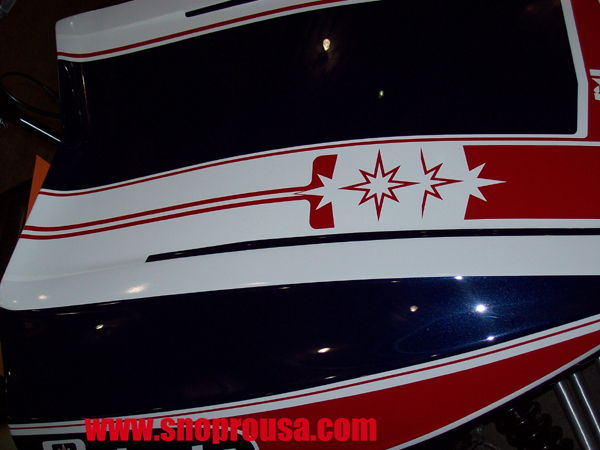 Midnight Blue Express - Jim Smith's RXL is True Blue All The Way !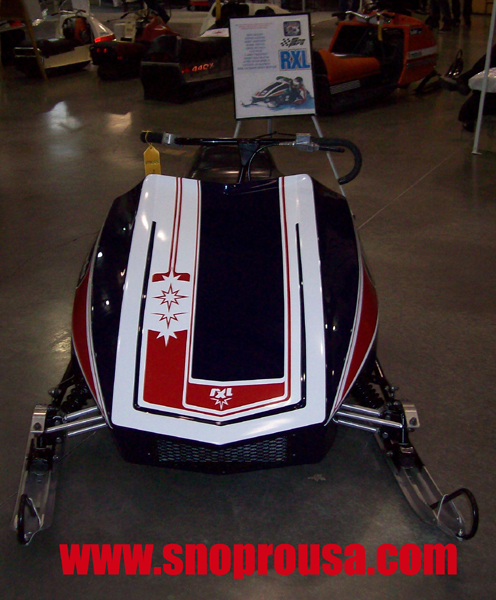 Ready for the pole position & green flag....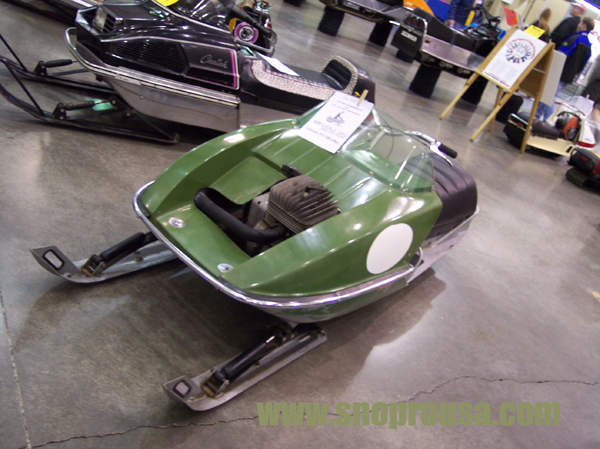 Jeff Biddiscombe's 1971 Skiroule RTX 1 Cylinder RACER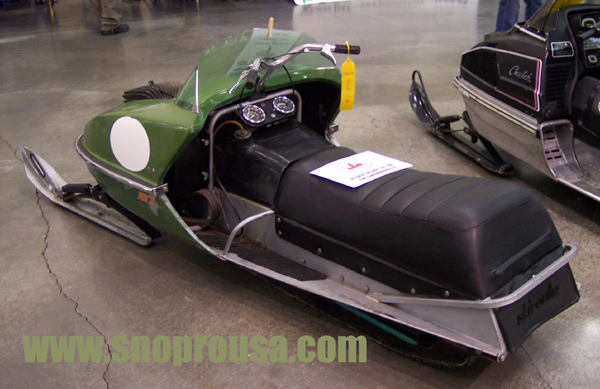 THIS Skiroule is beyond Hip and Cool.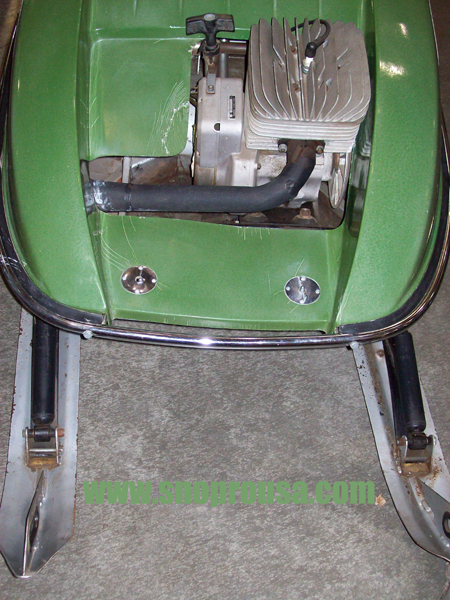 Notice the Pull Start Recoil Location for this one giant cylinder.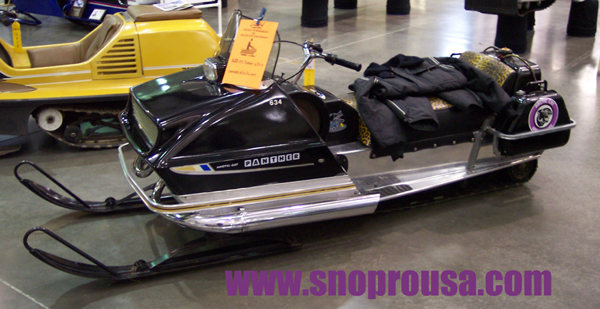 Willie Ruchert's 1970 Arctic Cat Panther 634H
Side Pipes and ready to roll for miles with surplus fuel.
"King of the Trail"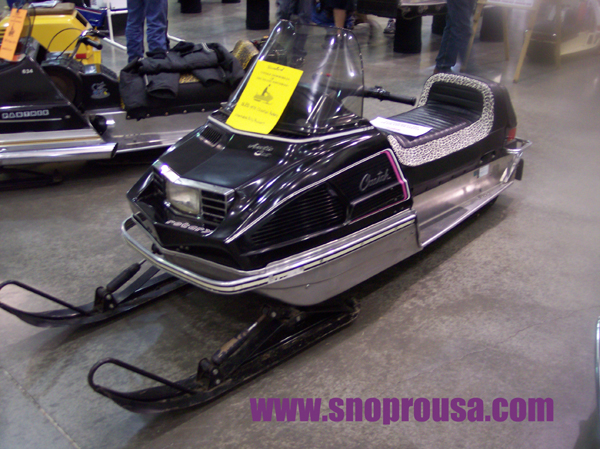 1975 Arctic Cat Cheetah ROTARY - Original and still ready to ride.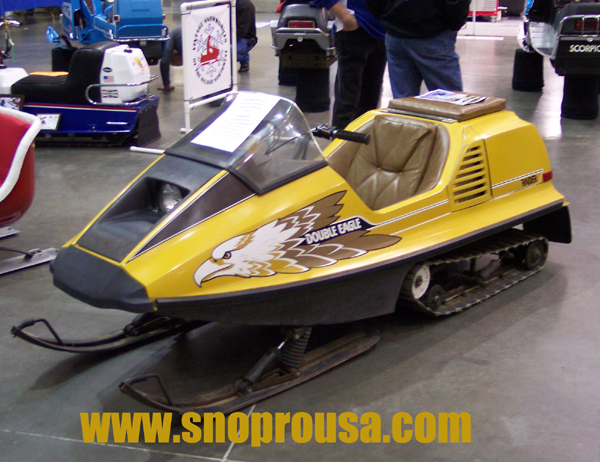 The Double Eagle. Jonny Quest's choice of Snowmobile.


Roger Biddiscombe's RUPP Cutter. The RUPP Sled that pulls this is just as sweet !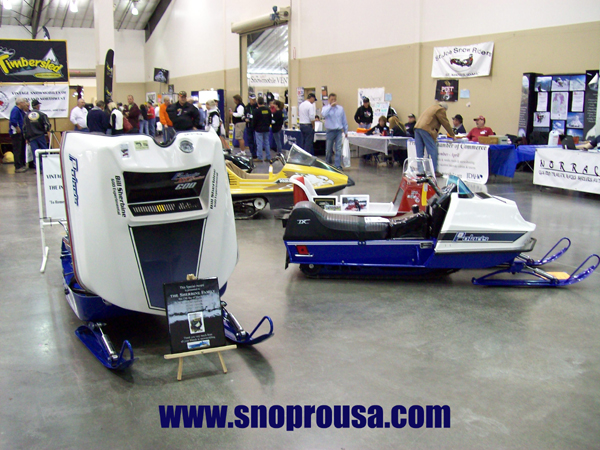 Another Winter Knights SNOW SHOW comes to an end.
Time to go home and check the breaks on the vintage riders and mix some 2 stroke fuel for the season.

---
RETURN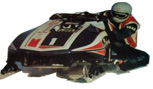 ---
all rights reserved - www.snoprousa.com