Northwest Museum of Vintage Snowmobiles
Spokane, Washington
Winter 2008-09 SNO PRO USA was fortunate to meet with Jerry Kienbaum,
the owner and curator of this great musuem. An incredible environment displaying
over 100 snowmobiles including Jerry's first sled, a 1966 Polaris Mustang.
As you are escorted through the museum, Jerry will answer questions about
every snowmobile to be seen. All of these sleds have a story, from it's personal
history to the manufacturing details and specifications. The wealth of knowledge
Jerry possesses comes from first hand experience. Years of dedicated riding
experience and his direct involvement with racing make him the Northwest's
Vintage and Antique Snowmobile Guru.
Jerry and his brother Francis Kienbaum were Snowmobile Race Track partners.
The track was called "The Fossil Bowl" located in Clarkia Idaho.
This oval track had WSSA Circuit Racing from the early 1970's to the mid 1980's.
When Jerry retired from the insulation business he began to restore sleds.
One of his first sleds he restored was a 1963 Polaris Sno Traveler.
After restoring a few of these antique sleds including a 1957 Polaris Sno Traveler,
his focus moved toward his personal interest in Race Sleds.
Walking through the museum you immediately realize that Jerry favors
triple cylinder sleds. When you see his collection of Polaris TX Starfire Sleds
you instantly get the raw horsepower vibe of Sno Pro.
After an hour of viewing sleds, and talking with Jerry he looked at us and said,
"are you ready for this?" Thinking he was going to pull out another rare
part, or point to another incredible archive of memorabilia, he opens "the" door.
Jerry stands to the side, and turns on the lights to his own personal favorites.
In utmost shock to your eyes, a special color coded room full of
virgin 1974-76 Mercury sleds. Now in full witness of how motivated
and thorough one man's passion can be.
NW Museum of Vintage Snowmobile Overview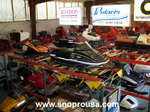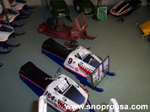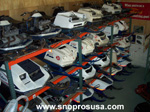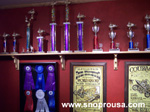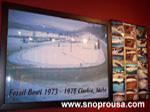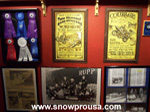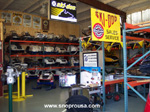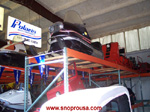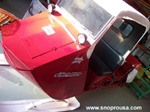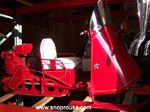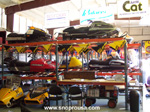 Antique Arctic Cat, Kitty Kat, "Twin - Twin" Engine Kat !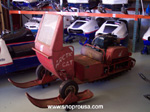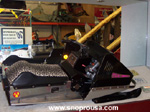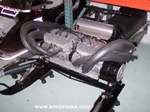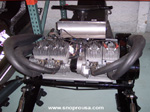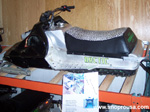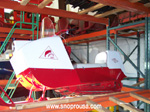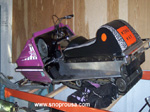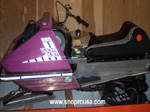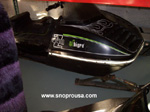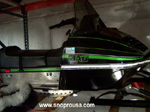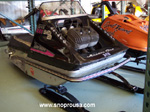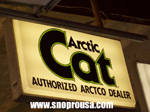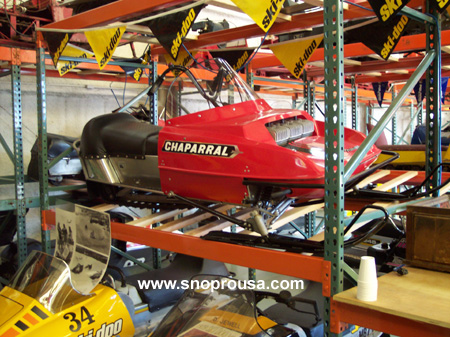 Chaparral 3 cylinder Indy Front Suspension. Snowmobile Industries first Indy !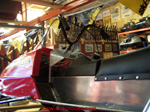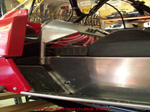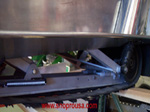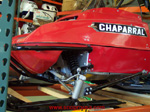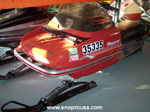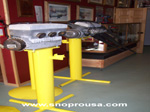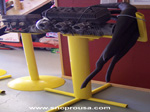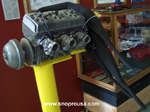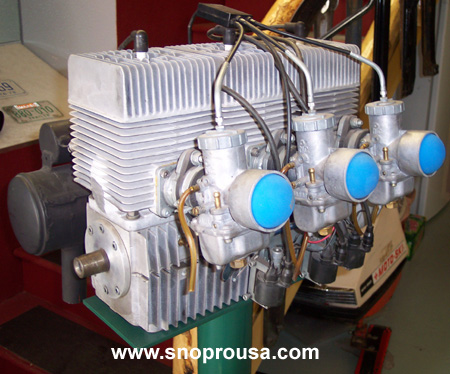 Triple Cylinder Horsepower !
SKI DOO Classics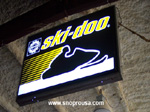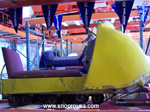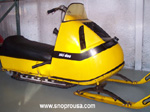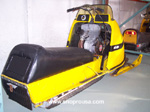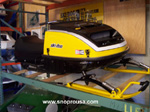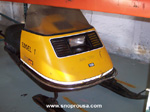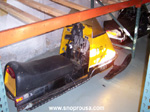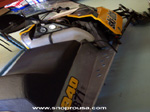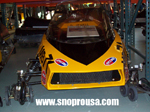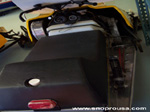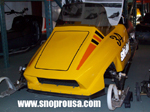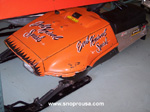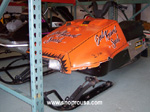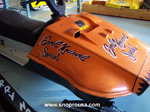 Evel Knievel's Special Ski-Doo RV245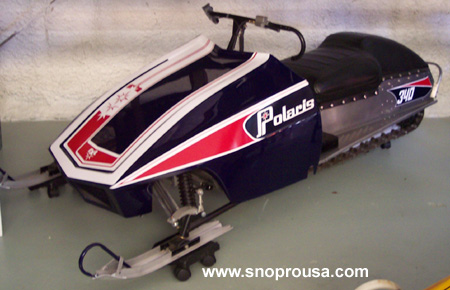 Virgin Factory Polaris 340 RXL - Never been started.....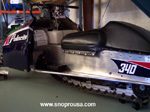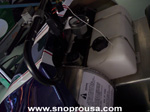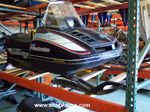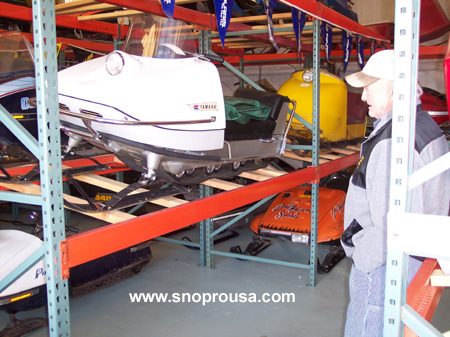 1968 Yamaha SL350: Jerry explains that this sled is
Japan's "first" made snowmobile prototype.
Yamaha, Sno Jet, AMF, Moto Ski, Evinrude, John Deer, Kawasaki, Scorpion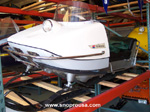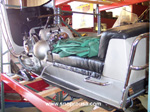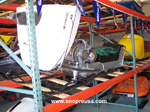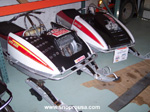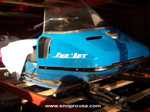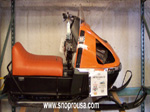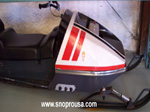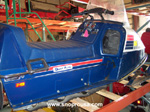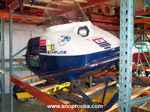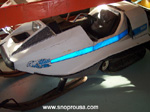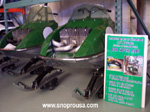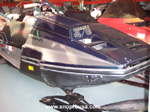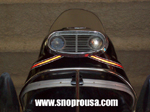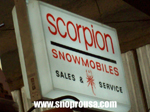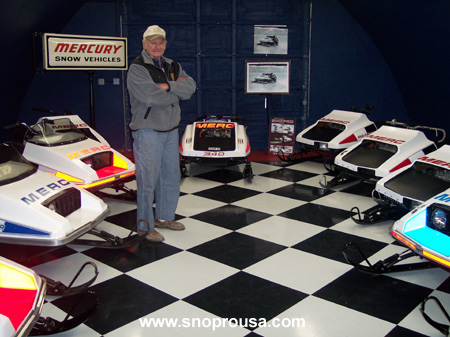 Jerry Kienbaum and his Mercury Snowmobile Fleet.

1976 Mercury 340 Sno Pro Super Mod II
One of Six Super Mod's made for the '76 Sno Pro Season.
Stan Hayes raced this Mercury Sno-Twister in 1976.
In 1978 at West Yellowstone Montana, Jeff Biddiscombe
won MOD III Class on his '76 Sno Twister, named the MAD MERC.

---
Call Jerry and Schedule your Visit !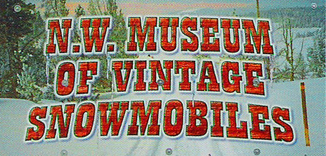 CLICK HERE FOR MUSEUM DETAILS
---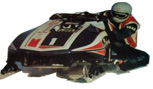 RETURN
---
all rights reserved 1999 - Sno Pro USA