Northwest Museum of Vintage Snowmobiles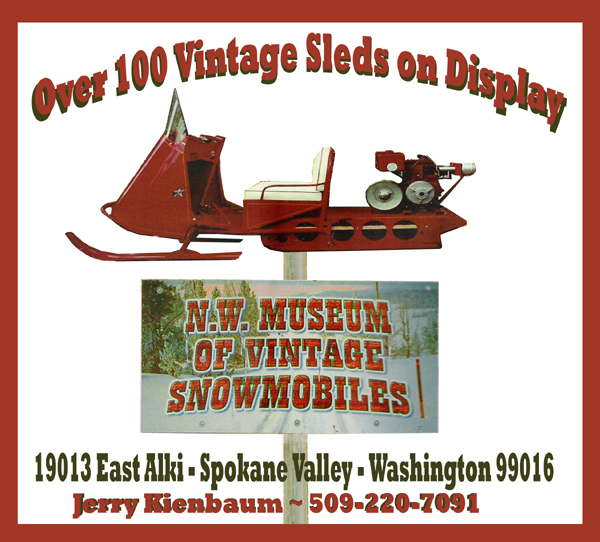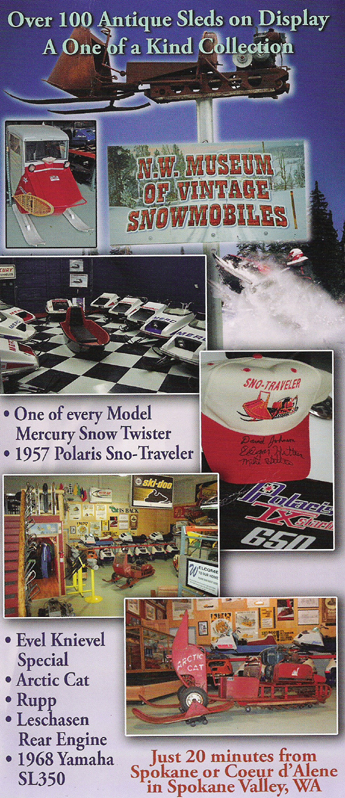 Owner / Curator : Jerry Kienbaum
Call for an Appointment : 509-220-7091
Email: jkienbaum3@msn.com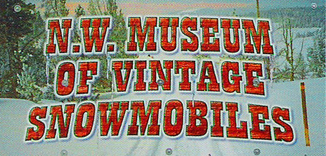 Northwest Museum of Vintage Snowmobiles
E. 19013 Alki
PO BOX 789
Spokane Valley, WASHINGTON 99016
Museum Inventory includes:
Mercury Trail Twisters and Sno Twisters
Mercury SNO PRO Sleds
1968 Yamaha SL350
Rear Engine Sleds
Arctic Cat KING KATS
Polaris TX's and Starfire Sno Pros
1957 Polaris Sno Traveler
Lionel
Johnson
Skidaddler
Ski Doo
Leschasen Challenger
Skiroule
AMF
Moto Ski, Fox Track, Mini Sleds, Rupp
an Evel Knievel Special and MUCH MORE !
Memorabilia includes:
Lighted Signs, Trophies, Vintage Snow Clothing,
Posters, Banners, Pictures and NOS Parts.

---
VINTAGE SNOWMOBILE EVENT : JULY 18th, 2009

ORDER POSTERS AND SHIRTS NOW !
---
Northwest Museum of Vintage Snowmobiles
EVENTS GALLERY
[click on each poster below to view]
---
NWMOVS - OPEN HOUSE July 2010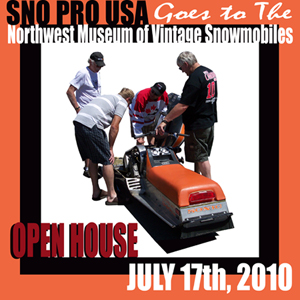 Vintage Arctic Cat Restoration - March 2010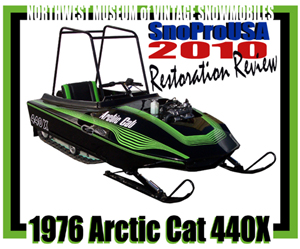 NWMOVS Racer Reunion July 2009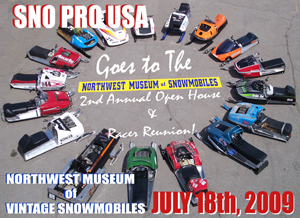 NWMOVS Museum Tour December 2008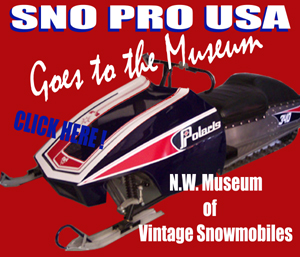 ---
RETURN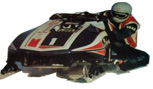 all rights reserved - www.snoprousa.com