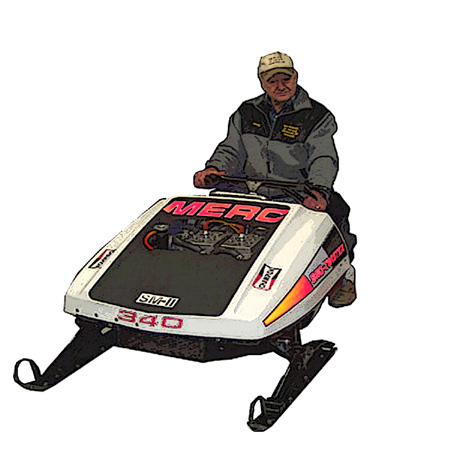 Jerry and I met in November of 2007 and realized right off the bat
that we shared a GENUINE, Red White & Blue passion for the USA,
FAMILY & POLARIS Snowmbiles.

Especially the preservation of the USA, Family and Vintage Sleds.
Those three categories always lead to alot of conversations between us.

We were part of a comprehensive cycle with more than vintage snowmobiles.
The beginning, middle and end of many projects that was part of one
big project that was ever changing. It added up to alot of good times.

I spoke to Jerry five times his last day, just hours before he died.
He was living strong with great spirit and excited about many things.

Jerry never wasted time with anything he did, so his passing was
respectfully sudden and complete in the same fashion he lived.


---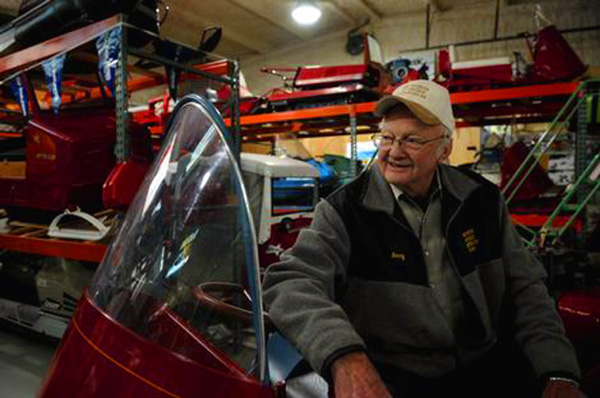 Jerry Kienbaum ~ March 2013
76th Birthday
CLICK ON THIS PHOTO TO VIEW THE MUSEUM ON YOUTUBE

---
---
---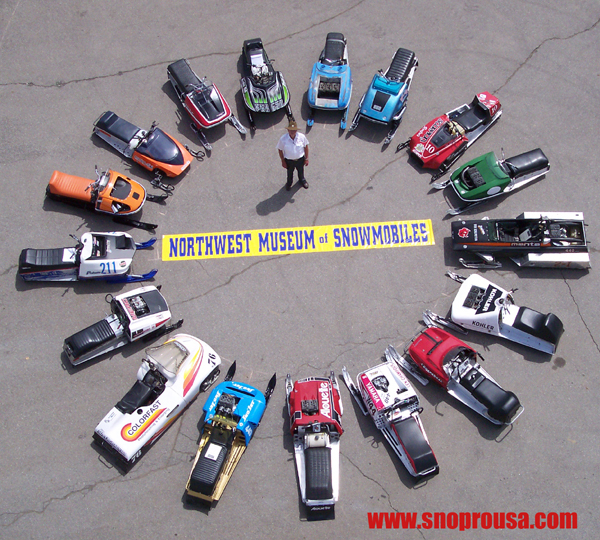 JULY 18th, 2009 ~ Northwest Museum of Vintage Snowmobiles
Jerry Kienbaum within the Racer Reunion Circle
17 Vintage Race Sleds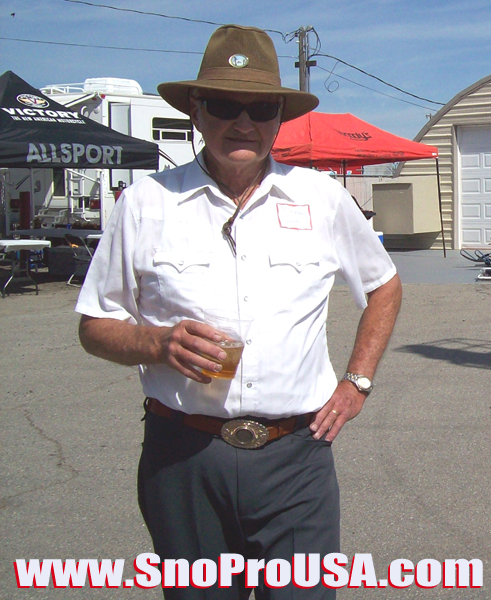 Jerry with his favorite beverage. . . . The Arnie Palmer.
[spiced tea and lemon aid]
---
EXTRA ! EXTRA ! Read All About IT !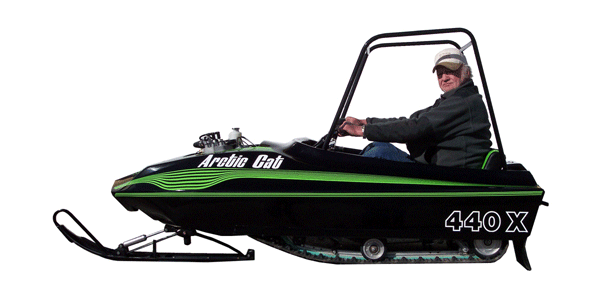 MARCH 2010
Click on this Image to View a short YOUTUBE VIDEO
---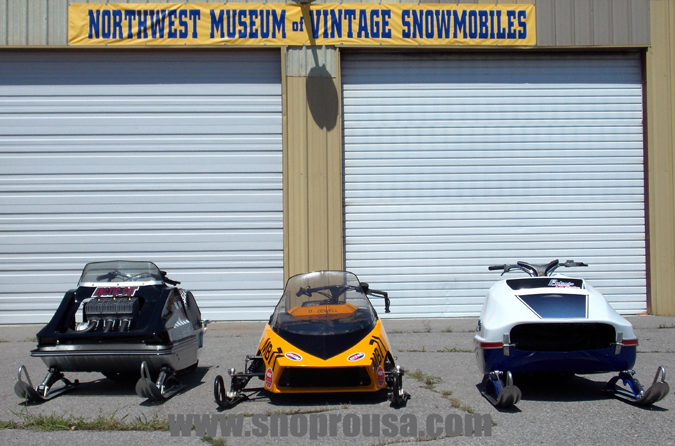 ~ JULY 2013 ~
1971 Arctic Cat KING KAT 650 ~ 1979 SKI-DOO BLIZZARD SM-II ~ 1973 POLARIS TX Starfire 650
ELVIS HAS LEFT THE BUILDING!
---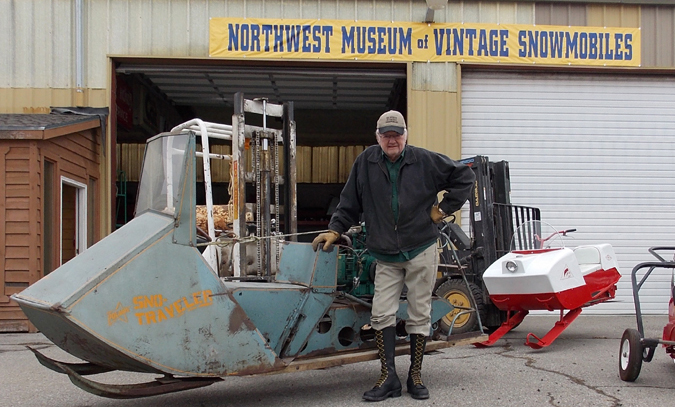 January 2014
Jerry Determined to Empty the Main Showroom
VINTAGE Sleds Heading to SALEM, MAINE
WHITE'S BOOTS ~ LINEMAN

---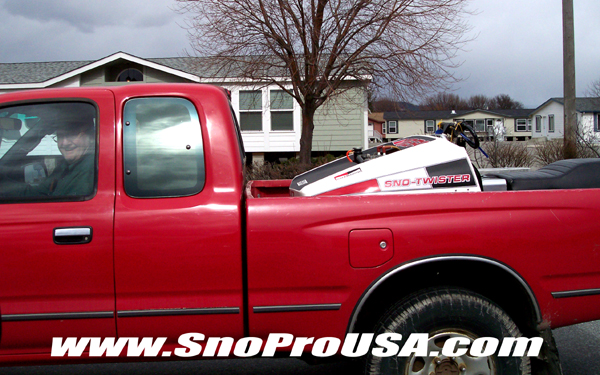 JUNE ~ 2014
JERRY HAULING one of His Favorite Sleds HOME!
1976 MERCURY SM-II SNO PRO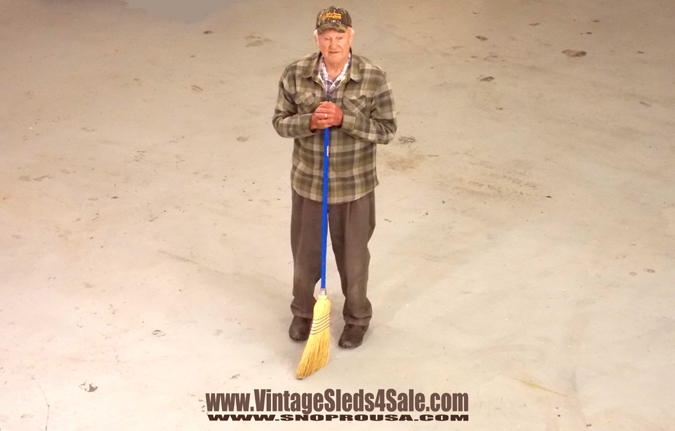 June 2014 - Jerry Kienbaum sweeping the floor of the empty Museum.
The Northwest Museum of Vintage Snowmobiles main showroom is empty.
Over 130 Vintage Sleds have sold since October of 2012, bringing an end
to the biggest collection & display of race sleds & trail sleds in the Northwest.
When asking Jerry if he is gonna miss the Museum, he replied:
"No ! It was a joy building, during and ending it, and I still have some nice sleds
and even have a sled on the bench to restore this winter." "I met some really
neat folks throughout the entire duration and learned alot too. The
sleds sold have found good homes and will continue to be appreciated."

---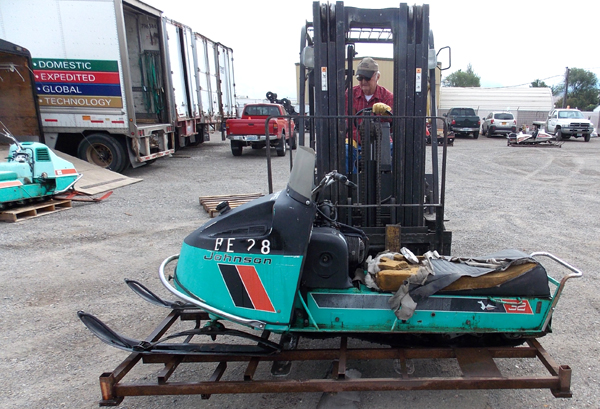 AUGUST ~ 2014
Jerry loading sleds to heading to Willow River, Minnestota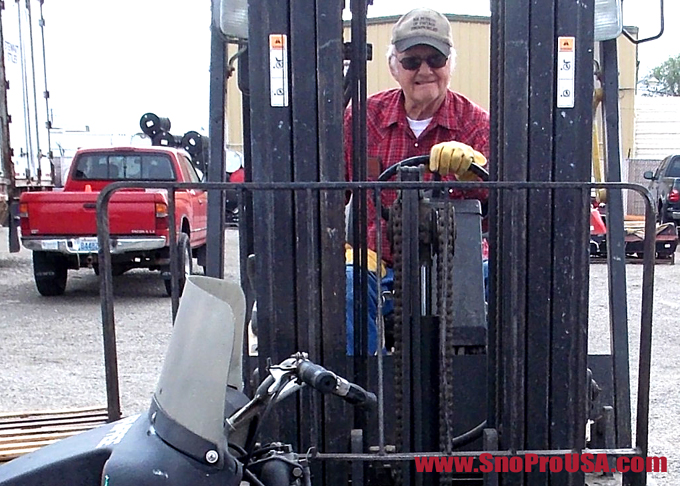 It was a Great Day!
19 Sleds to Willow River and an ABUNDANT amount of Mercury Parts too !
Jerry, Two of His Son's, Grandson, a good family friend & myself loading sleds.
The weather broke and a mondo rainstorm hit.
Great time to go eat lunch.


---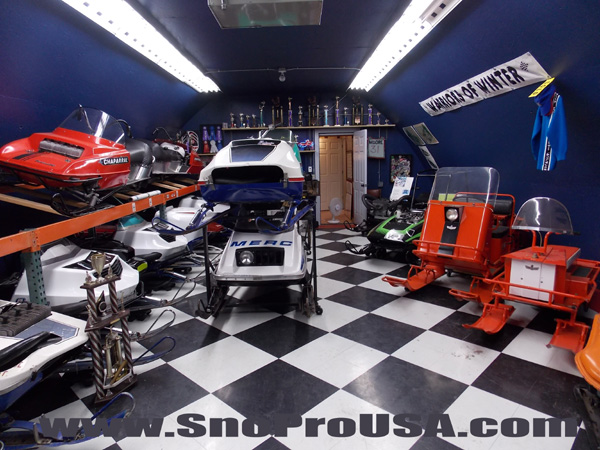 The Quonset Showroom

---
~ SNO PRO USA ~
FEATURE STORY GALLERY
of
J.A. Kienbaum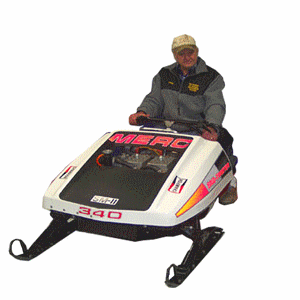 ---

RETURN